Hillary's Big Comeback
Let's say it: Hillary is back.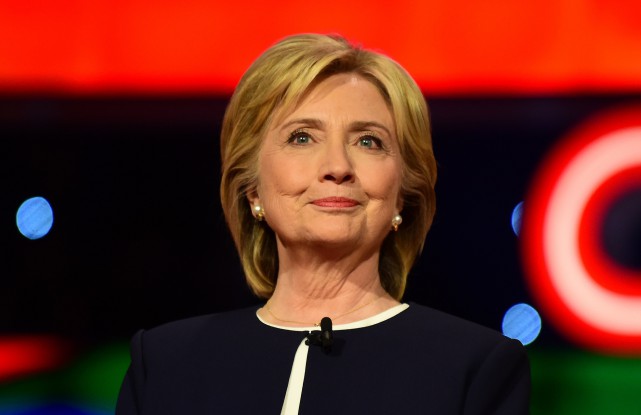 The length of Canada's current election campaign — 78 days — has caused a lot of spilled ink. But we can feel a lot better after glancing southward, toward our American neighbors.
Crucial debates among White House hopefuls are currently being held, and the election is only … 389 days away.
The race to the White House is a marathon. If one of the candidates has had a rough start or stumbled along the way, they don't count themselves out. They know they have plenty of time to bounce back.
Just look at Hillary Clinton during Tuesday's Democratic debate.
Her star was fading for several months. Her adversaries and the media had a field day with the revelations about her use of a private email address while she was secretary of state. Surveys showed she was losing steam, and that her most serious rival, Vermont Sen. Bernie Sanders, had the wind in his sails.
In short, the last few months have been an uphill battle.
This ordeal seems to be over for now because on stage, Clinton was by far the most convincing of the five candidates, not only because of her political experience, but also because of the debates, and her policy expertise, and the impression she gave that she has already set her priorities if she's elected.
Even her oratorical skills, which are rather limited, seemed better than those of her opponents. Three of them — Martin O'Malley, Jim Webb and Lincoln Chafee — proved they can't measure up.
Sanders, the former secretary of state's most serious rival, managed to do pretty well for himself. Presenting himself as a "Democratic Socialist," he was unable to convince those who don't think he could beat the eventual Republican candidate in 2016.
Hillary Clinton, however, confounded skeptics.
The American media quoted several big names in the Democratic Party yesterday, stating that current Vice President Joe Biden's candidacy is no longer indispensable. Prior to the debate, he was sometimes described as the savior of the party.
Democrats were also relieved by the content of the debate. The two Republican debates so far have been spectacles, first and foremost. The Democratic debate was an animated, relevant debate about the future of the world's only superpower and its citizens.
Let's say it: Hillary is back. It's too early to say what will happen in 2016, but her performance in that crucial debate shows that it is still possible that eight years after electing their first black president, Americans could write a new page in history by electing a woman.