Spike Lee: 'Fascism Uses Fear. It's Not Just Trump, Bolsonaro Is Equally Bad.'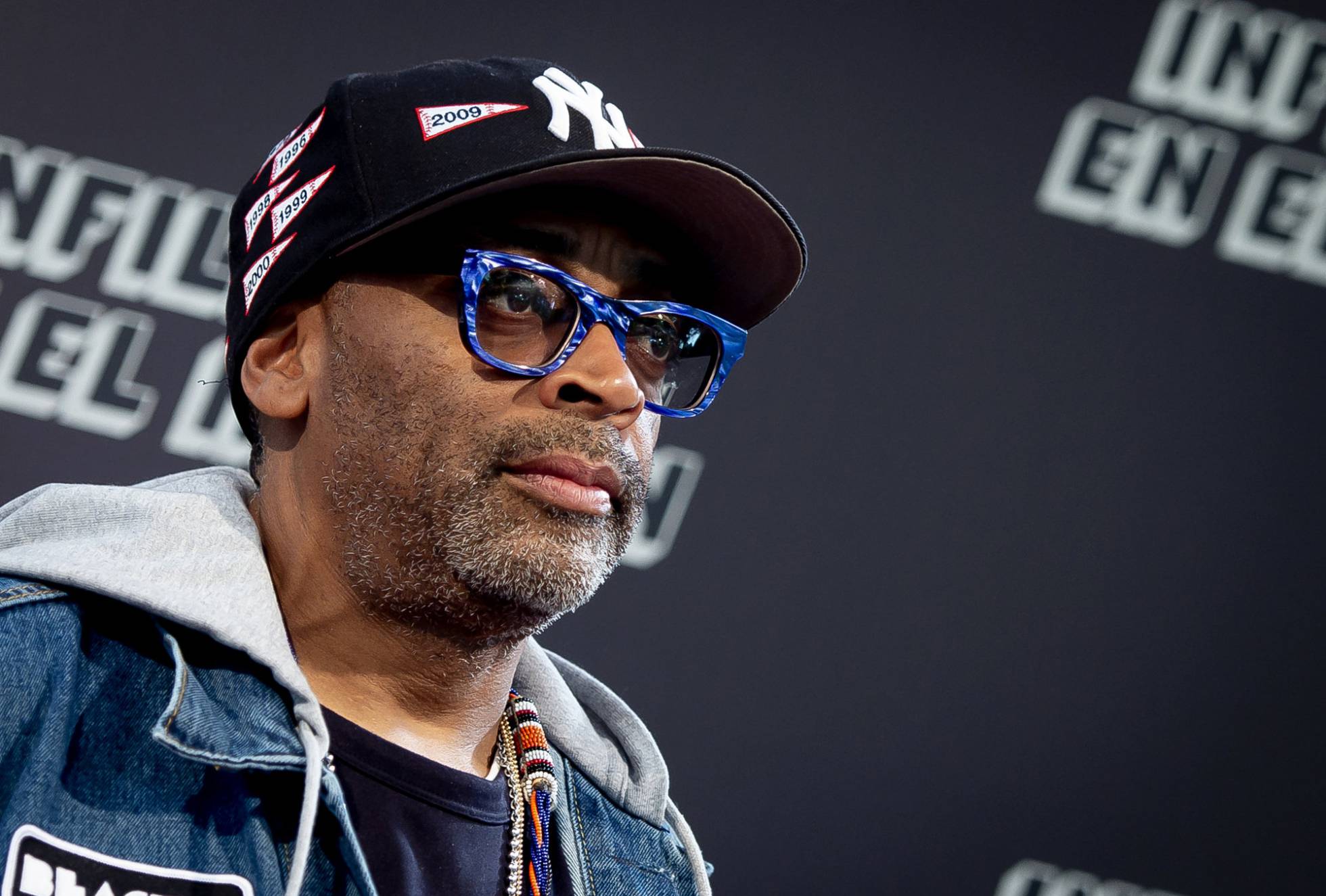 The American filmmaker who presented "BlacKkKlansman" at the Los Cabos International Film Festival, asserts that the extreme right is taking advantage of fear.
Spike Lee avoids mentioning the name of Donald Trump; he prefers to call him "Agent Orange," or sometimes "son of a bitch." "In my head, it's better that way," he says, laughing.* He is a fierce opponent of the policies of the American president, a tough activist who usually uses the name of a chemical weapon used by the United States in the Vietnam War when referring to Trump.
Lee answers in a direct and blunt way: "He is a racist." His words, striking and concise, sparkle in the bedroom of the luxury resort where he receives the press. Wearing sneakers, a cap and a silver jacket, the filmmaker stares through his large blue glasses before continuing to speak: "You didn't hear him saying that Mexicans are rapists, assassins and narcotrafficants?" he says to El Pais at the film festival in Los Cabos, Mexico.
His words sound even more striking in Mexican territory, not very far from the border that Trump vows to fortify. Tijuana, which is north of Los Cabos and is on the U.S. border, will be the port of entry for the migrant caravan that so infuriates the American president. "May God bless you, you are not doing anything wrong," affirms Lee.
He throws poisonous darts at the American president, and says he lacks the adjectives to describe his immigration policies. "Separating women from their children is something diabolical, barbaric," he points out, concentrating his hope that this will not occur after the imminent arrival of the more than 6,000 Central American immigrants who are heading to the border post of Tijuana. "They are just trying to have a better life and are making a great sacrifice to get it," Lee points out.
But his crusade is not directed just against Trump; he extends it to the whole planet. "It is not just Agent Orange. Brazil's [President-elect Jair Bolsonaro] is equally bad. It is happening on a global level. We have to combat these people." The Bolsonaro victory and the advance of populist parties in Europe lead him to be alert to the arrival of old phantoms of the past. "They use people's fear. This is not new, it is the way fascists usually play," the filmmaker maintains.
In fact, his latest film hides a message for the racists of the world and especially for the Republican Trump. "BlacKkKlansman," shown for the first time in Mexico during the Los Cabos festival, tells of the infiltration of a black agent into a group of white supremacists in the 1970s. It is a true story, which, although it happened 40 years ago, is perfectly related to what happened in Charlottesville, Virginia, in 2017. On that occasion, a person died and 19 were wounded when a car drove into a multitude of people protesting a white supremacist demonstration taking place in the city. Lee's film includes declarations made by the current president, President Trump, after the Charlottesville demonstrations as evidence. In pronouncements to the press, the president did not want to mention racism nor condemn extremism, and limited himself to condemning "violence on many sides."
"In 2020 [with the presidential election in the U.S.], there will be a referendum on where we want the path of our country to go," the filmmaker stressed. "We have to chose between hate and love. There we will see the soul of the United States."
Lee knows clearly what side he is on in battles. He always answers loudly and forcefully and never leaves any doubt with his words. He did not hesitate when he was also asked whom he favored between Real Madrid and Barcelona. He stated forcefully that his team was Barcelona. Also he did not hesitate when he said he was in favor of Catalonian independence. "Si, si, si," he responded insistently and in Spanish during the interview.
*Editor's note: Although accurately translated, the remarks by Spike Lee quoted in the interview could not be independently verified.