The Battle against Legal Abortions in US
These bills inevitably force women seeking abortions underground.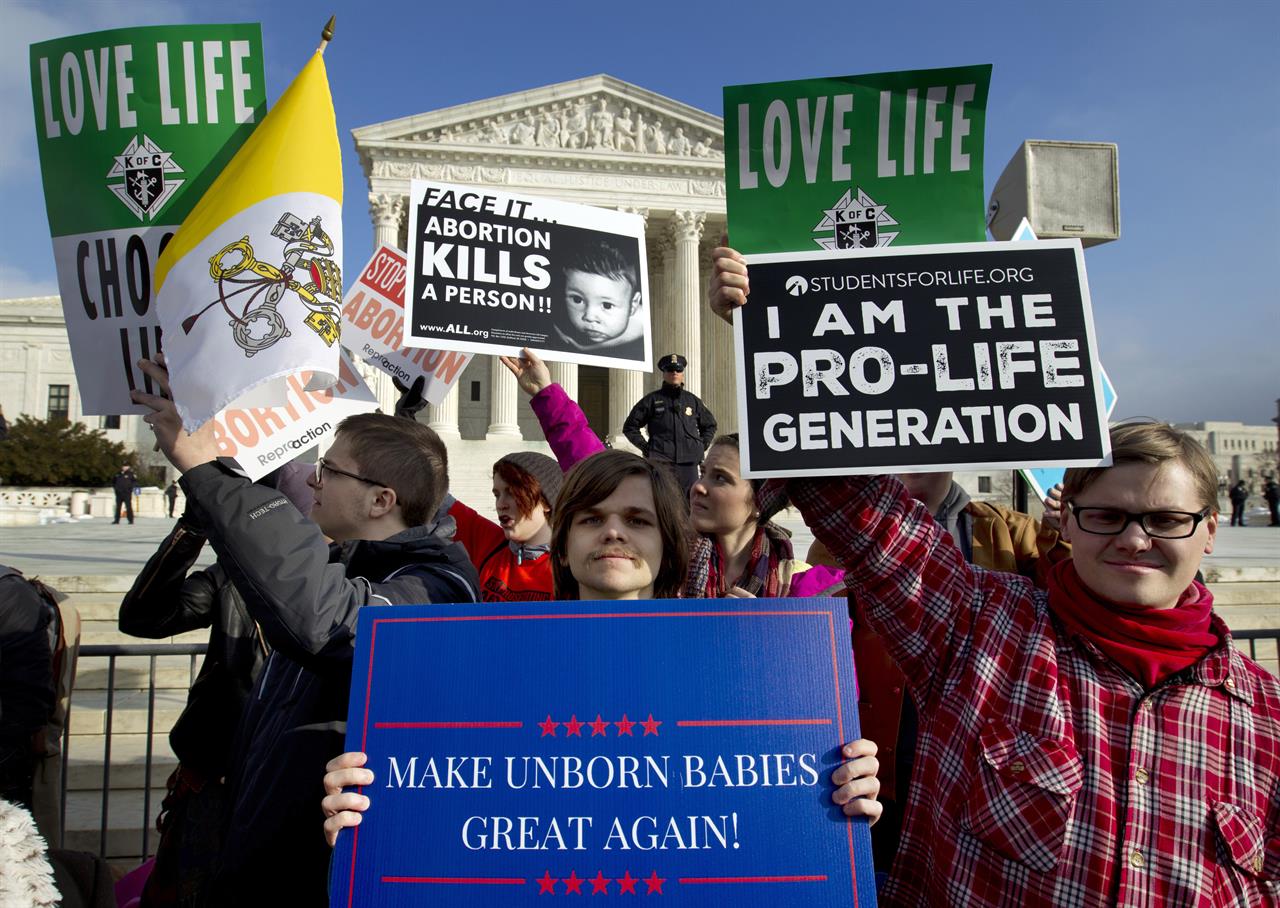 Republican-majority states seek to force a review in the Supreme Court.
This week, the Alabama senate, one of the bastions of hard conservatism in the U.S., approved a law restricting abortion, with a strong majority of 25 votes to 6. The law bans termination at any gestational phase and includes cases of rape or incest (voluntary or not), even for minors. Doctors who carry out such procedures face a sentence of up to 99 years in prison.
This law is the most restrictive abortion legislation in the country to date and only allows abortion in the case where pregnancy poses a risk to the mother's life. Twenty-five Republican senators, all white men, were responsible for passing the law, which was signed a day later by Republican Gov. Kay Ivey.
"This legislation stands as a powerful testament to Alabamians' deeply held belief that every life is precious and that every life is a sacred gift from God," said the governor in a statement after signing the law, which becomes effective in six months.
However, all indications are that this time, the law will be blocked when the ACLU, a civil liberties organization, appeals the decision in court. "This bill punishes victims of rape and incest by further taking away control over their own bodies and forcing them to give birth," said its representatives.
Paradoxically, this is the true objective of the Republican and anti-abortion members of Congress who have supported the law from Washington. Their motivation is to bring the battle to the next stage, the Supreme Court, to take advantage of its conservative majority since the confirmation of justices Brett Kavanaugh and Neil Gorsuch, who were nominated by Donald Trump. The anti-abortion stance of the two justices and the president, is well known.
Conservative factions want a review of the 1973 decision in Roe v. Wade. The decision provided constitutional protection to a woman's right to abortion under the 14th Amendment.
"This law is about challenging Roe v. Wade and protecting the lives of the unborn because an unborn baby is a person who deserves love and protection," said one supporter of the law, Terri Collins, after the vote. The logic that usually characterizes this type of restrictive anti-abortion legislation is that it is paralyzed by federal courts because of prevailing Supreme Court precedent, which Republicans want to change.
With this decision, Alabama joins the rising wave of majority-Republican states in the last few years that have changed, or are about to change, legislation that would restrict the constitutional right of women to terminate pregnancies in a legal way and without putting their bodies at risk. These bills inevitably force women seeking abortions underground.
Missouri also joined that list late Friday, returning the U.S. to its most disastrous period as far as criminalization of abortion is concerned. The Missouri House of Representatives approved a law by a vote of 110 to 44 that prohibits abortion beyond the eighth week of pregnancy, even if the pregnancy is the result of rape or incest and even if the woman is a minor. Doctors who break this law could face of prison sentence of five to 15 years.
The personal crusades of pro-lifers are also concentrated in Kentucky, Ohio, Utah, Mississippi and Georgia, all states with strong histories of being both Republican and religious. At the start of May, Georgia drew up legislation to ban abortion at the first signs of a fetal heartbeat, something that usually occurs within the sixth week of gestation, a period in which, according to experts, many women are unaware they are even pregnant.
According to the Guttmacher Institute, an organization that focuses on the defense of reproductive rights, a total of 28 states have introduced more 300 unfinished laws to restrict abortion. The institute also claims that one in every four American women have had or will have had an abortion before she is 45.
Objections from the feminist movement and women in politics, as well as American artists and musicians, such as Hillary Clinton and Lady Gaga, have poured in all week. The objective now is to apply pressure so that the Republican demands do not reach the Supreme Court.