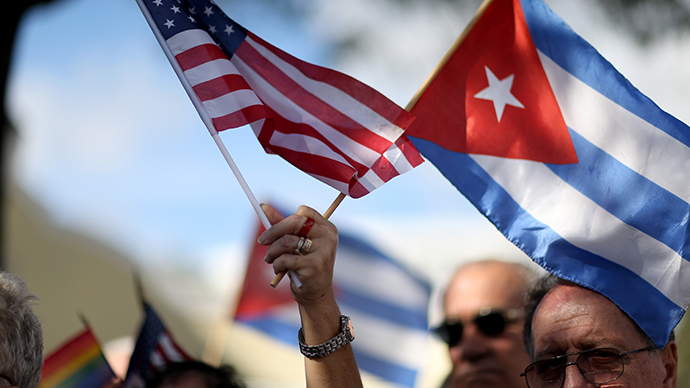 Dialogue between the United States and Cuba moves slowly, but progresses. There are small gestures from both sides that show they are building a new relationship, a new culture of coexistence between two countries that have very little in common, but these days have shown their willingness to understand each other and leave behind a long period of confrontation.
We all know that achieving a new relationship between the two nations will not be a simple task since Americans and Cubans have more than enough reasons to continue living in an atmosphere of hostility. The story of both countries' lives is certainly filled with, to say the least, all sorts of distrust and aggression.
In Cuba, its people carefully observe the gestures of the United States and Americans watch the behavior of the Cuban people. Certainly any objective view of the two scenarios leads to the conclusion that it will, in fact, be Cuban society that benefits the most, as the integration of the island to the Americas is essential to improving the Cuban economy and developing its commerce with different countries.
The U.S. economy needs the Cuban market, which incidentally is not huge, but has great worth because of its proximity to countries' coastlines. Similarly, Cuba needs the immensity of the U.S. west coast to improve its economy and the living conditions of its people.
Since the global economy — its development based on U.S.-Soviet polarization — fell to pieces, large markets have begun to be built on the basis of regional groupings and agreements between national economies. This tendency has developed momentum in various parts of the world and is certainly influencing this reconciliation between the White House and the island.
If so, it appears that no force will prevent Cuba and the U.S. from finally building a new relationship that will surely influence the foreign policy of American countries — countries that are familiar with the long history of permanent crisis experienced as a result of aggressive U.S. policies.
Alongside this peace process is a new peace-building effort in Colombia. If Cuba and the land of García Márquez achieve an end to external and internal aggressions, a new culture will march through the mountains and plains of our lands.
About this publication
---