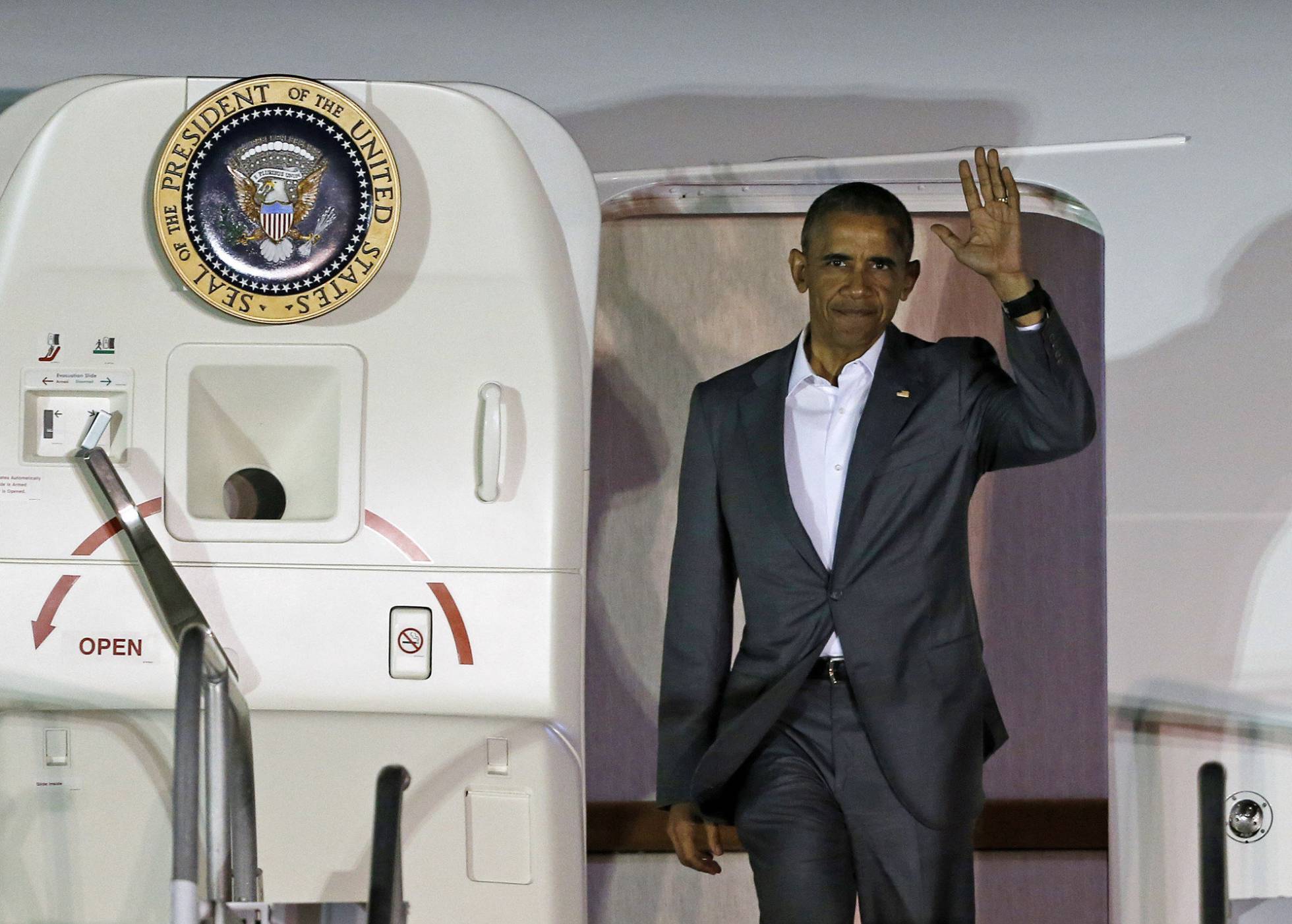 Barack Obama will finally visit Spain before the end of his term. He follows the tradition of U.S. presidents that have always visited Spain since we reinstated democracy. The complicated political calendar in Spain forces the American president to land in our country on July 9, just two weeks after the repeated general election. He'll be greeted by a government busy reorganizing itself and, probably, a country waiting on negotiations for a new executive branch, something Spanish political parties haven't been able to establish since last December. But this doesn't diminish the importance of the visit. At this particularly confusing moment in our history, we have a reminder of Spain's role in the world and who our allies are.
It's true that this visit is well overdue. It was eight years ago when Obama – who was in Spain in 1988 as a 26-year-old backpacker – came into the White House and visited 13 European countries, but never ours. And it's true that Spain is not exactly at the top of the list of the U.S.' foreign policy agenda. Secretary of State John Kerry, for example, visits the UK and France about 20 times for every one visit to Spain.
But while the public profile remains low, both countries have significantly strengthened their bilateral relationship under Obama. The close cooperation among the countries' intelligence agencies is well known in the fight against terrorism. And Spain has become a top ally for Washington by allowing deployment to the anti-missile bases of Rota and Moron, crucially important to U.S. military strategy and its ability to fight terrorism in Africa.
On the ideological front, Obama's presidency, with its progressive economic and social agenda and hesitancy to use military force, has served to weaken some of the left wing's anti-American stereotypes and some of the right wing's blind pro-Americanism. All in all, the first black president of the most powerful democracy in the world has managed not to let that serve as a factor of division – yet another – among Spain's society and political class, leaving behind the internal confrontations that marked the era of Bush.
Obama arrives in Spain just 11 days before the Republican convention in Cleveland, which will announce Donald Trump as their candidate for presidency of the United States. A man that threatens to profoundly alter Washington's relationship with its allies, which includes Spain, along with a healthy relationship that should be preserved on both sides of the Atlantic.
About this publication
---