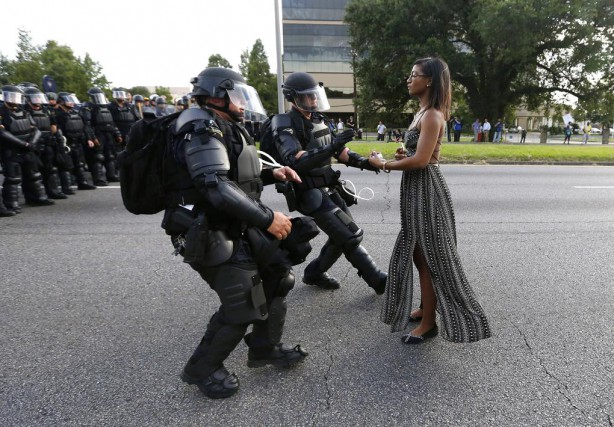 "I have a dream that my four little children will one day live in a nation where they will not be judged by the color of their skin but by the content of their character."
More than a half-century after the famous speech by Martin Luther King, Jr. in 1963, his dream has not yet been fulfilled. Nevertheless, if injustice, discrimination, and racial tensions are well visible in the United States in 2016, President Obama is right in saying that the situation has improved.
Of course, work remains to be done — work that must begin with a realization of racial inequalities by the entire white majority, but also with an interracial dialogue. Time presses, for the black population's trust toward authorities continues to lessen among our neighbors to the south.
A recent poll from the Financial Times indicates that 34 percent of African-Americans describe themselves as trusting in the evolution of racial relations in their country… in comparison to 59 percent in 2008, when the first black president took office in the White House.
This is enough to feed the faith of cynics and denigrators of racial equality.
After tragic events in the last few weeks, many have feared a step backwards and an explosion of racial tensions. Let's not succumb to pessimism.
Certainly, the United States still bears the scars of slavery, segregation, and violence toward blacks — but American society has changed. Finished is the era of the KKK's terror, tolerated lynchings, and daily humiliation. One only needs to see the horrifying photo of the disfigured face of Emmett Till, a teenager who was kidnapped, killed, then thrown into a river in Mississippi in 1955, to remark upon the long journey that is the fight for civil rights. Images of young Blacks, slaughtered beneath law enforcement's indifferent gaze, used to be the norm.
We are told that, today, discrimination is more insidious. Perhaps, but even among bigots and status quo partisans, the rhetoric of the "white moderate" has changed. Patronizing discourse toward the black community is no longer acceptable. This is evidenced by the fiasco of New York's former mayor, Rudy Giuliani, with his criticisms of the Black Lives Matter movement televised last Sunday.
In order to make peace, we must be capable of reaching out to one another, in spite of our differences and our grudges.
To make the majority aware of the reality of a minority, we must build bridges and have an "open heart," to use the expression of President Obama in his speech in Dallas. Yet, for a week, just the opposite has been occurring.
On the one hand, police associations refuse to recognize the problem of profiling and discrimination among their ranks, despite the overwhelming data demonstrating the black population's vulnerability. On the other hand, some Black Lives Matter organizers refuse to sit with white elected politicians, like the mayor of Toronto. Nothing to push either cause forward.
Last Saturday, photographer Jonathan Bachman captured a magical moment during a Black Lives Matter demonstration in Baton Rouge. This photo risks becoming emblematic of the interracial atmosphere. Despite the domination of members of the tactical squad, who seem to be taken straight from a remake of RoboCop, it is the young black woman's calm and stoic attitude that catches our attention.
Far from the cliché of the radical and violent militant, this woman symbolizes an affirmation as gentle as it is reassuring. The image is even more powerful. Because it allows us to hope for an alternative solution to radicalization in order to halt this American cancer.
About this publication
---