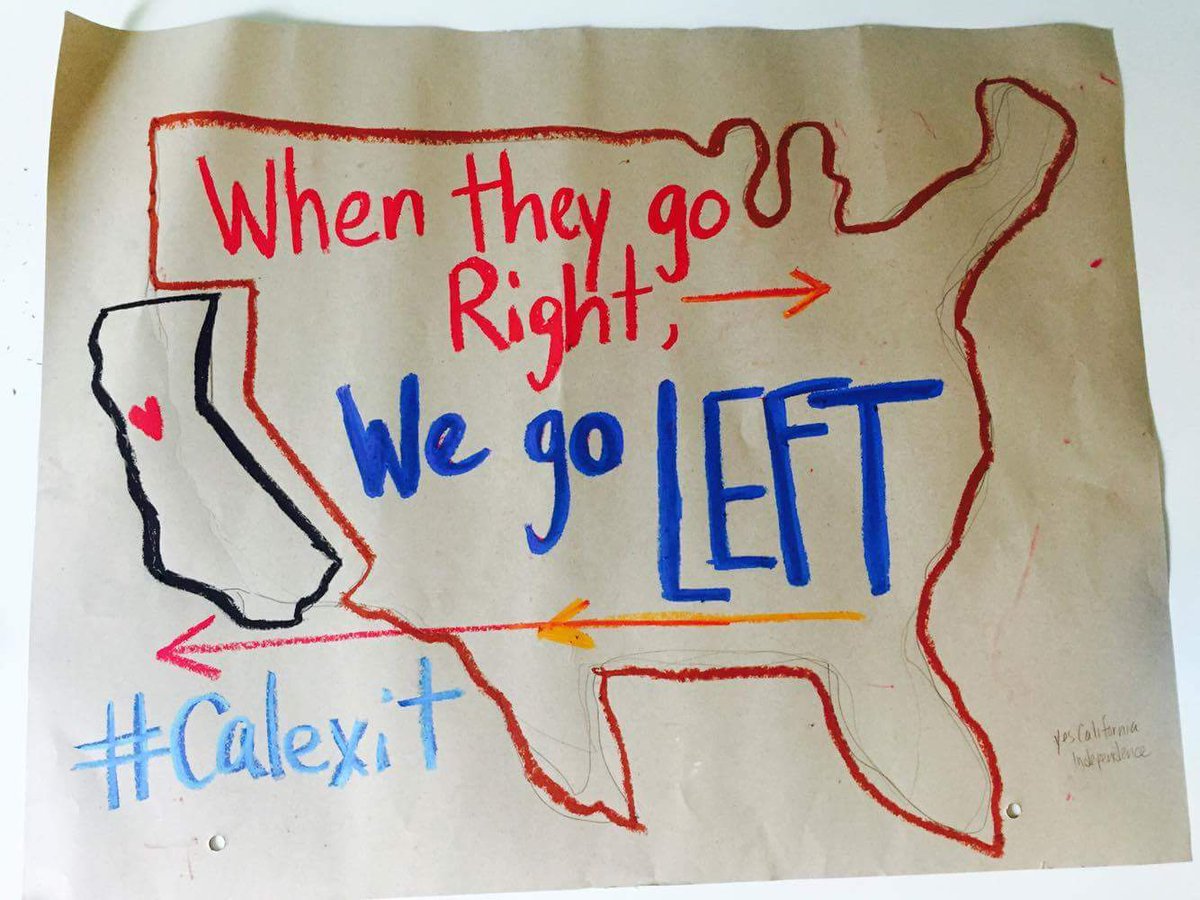 "Calexit?" Previous attempts at secession, such as the one funded by Silicon Valley billionaire Tim Draper in 2014, have met with failure. Despite that, anti-Trump rebels have banded under the label "Yes, California" and launched a signature campaign for a referendum (in November 2018) on the exit from the Union of the great state on the West Coast.
This idea is provocative, but also fanciful. It is reminiscent of conservatives' separatist wishes in Texas eight years ago, after the election of the first black president. Even if Californians voted in favor of seceding, it would take the approval of two-thirds of Congress, as well as of 38 out of 50 states, for the separation to become official. However, this initiative is a symptom of a deeper distress within the richest and most populated state in America — a distress that is caused by a change in federal politics that not only goes against the voters' feelings ([Californians] backed Hillary Clinton by a wide margin (almost by 4 million votes in 13.7 million counted ballots), but may also nullify all the progressive decisions California has made in recent years. Among these are the ones contained in the referendum back on Nov. 8: more taxes for the wealthy, legalized marijuana, greater gun control with new limits on the sale of magazines and ammunition, multilingual classes to offer better education opportunities to children of immigrants.
Trump is instead very harsh on immigration. He even wants to erase Obama's decrees allowing children of undocumented immigrants to study in the U.S. without being at risk for deportation. His attorney general, Sessions, has already declared himself completely against the legalization of marijuana, the use of which remains an offense under federal law. Much like many years ago, when conservative states went out of their way to boycott Obama's healthcare reform, we now expect a trench war waged by California on Washington in order to defend its laws and policies concerning the protection of the environment, energy saving and the preservation of Obamacare. This reform has granted healthcare to one and a half million Californians who were devoid of any coverage. It is not so much the choice of an anomalous candidate like Trump that makes America appear to be in a frenzy, but rather the more and more evident contrast between the progressive nation of the metropolises on the two coasts and the depressed, resentful, but also crucial one of the inland.
About this publication
---