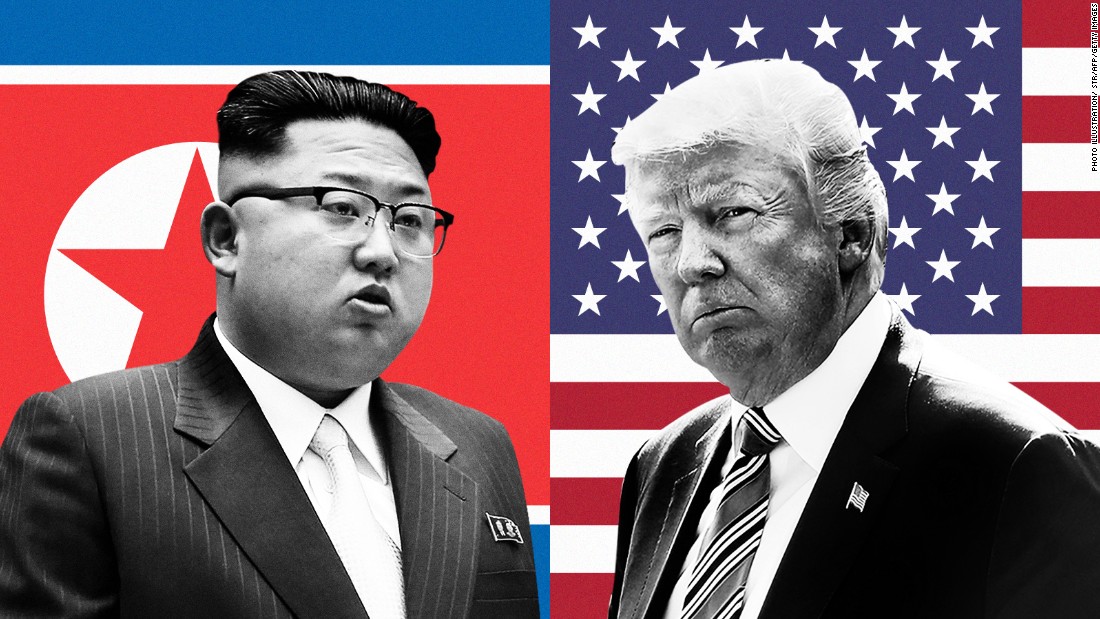 After months of invective, Donald Trump is pushing the boundaries of his extraordinary presidency further by agreeing to hold a summit meeting with Kim Jong Un. Pure Trump juice.
If diplomacy is a sport, and sports are spectacle, then diplomacy is spectacle too. The warming between the Koreas that began with the Olympics saw a further unimaginable development yesterday with the announcement of a summit between Trump and Kim Jong Un to be held sometime in May. It is a development that invites every skepticism, as well as an irrepressible hope for peace. In order for the exercise to be useful, assuming it will be held, it will be necessary for diplomacy to give meaning and direction to this show in the coming weeks.
At the moment, there is nothing of substance. Donald Trump never does anything without talking about himself. The world is again witness to this with the announcement of this historic summit. His performances are off the cuff, whether attempting to relax tensions or provoke a war of words. For him, "Make America Great Again" consists of not missing a single occasion to advance himself personally. It is clear that we have before us a presidency held by a man who has an autocratic conception of power.
Trump was so excited on Thursday that he briefly introduced himself to the press room in the afternoon to inform journalists that South Korean national security adviser Chung Eui-yong, who was in Washington to inform the president of the content of the talks he had had earlier this week with the North Korean regime, was going to make an important statement shortly. That was done early in the evening, 24 hours after Secretary of State Rex Tillerson had said that, on the contrary, the United States was "still far from negotiations" with Pyongyang. Proof that his entourage had been more or less filled in.
With this, Trump offers a "Nixonian" moment, with the difference that Richard Nixon's visit to China in 1972 was the subject of preparation.
In a normal world, the diplomatic terrain would have been prepared meticulously and in minute detail before an announcement of such magnitude could even be made. Not that the decades-long stalemate on the Korean question, not to mention the economic distress in which North Korean society is plunged, is a convincing plea for normalcy. Still, Trump is an American president who can be said to think little about the consequences of his actions, less than Kim Jong Un, whom Western propaganda is becoming less successful in passing off as a fool. "He lives only in the moment," Michael Wolff, the author of the bestseller "Fire and Fury: Inside the Trump White House," said about Trump recently. So we can immediately wonder if this summit will even take place in the end.
Whatever happens, we are entering less bellicose ground. What is interesting is that Trump and Kim both want to claim victory: the first for having the promise of denuclearization talks, the second for having won direct negotiations with the United States, which Pyongyang has been demanding for 20 years. In fact, neither is entirely wrong to make this claim. Trump would like to reiterate, not without reason, that his strategy of reinforcing sanctions has been useful. American columnist Nicholas Kristof has found that sanctions undermined Kim's efforts to raise the standard of living of North Koreans, one of the pillars of the legitimacy of his dictatorship.
However, no one thinks that Pyongyang is really willing to give up its nuclear arsenal. Nor is it the case that the United States will abandon its strategic alliance with South Korea.
So what now? The result will be that this surprise summit leads to nothing concrete and this lack of results will perpetuate the geostrategic blockage and have a particularly damaging effect on the credibility of the new South Korean President Moon Jae-in domestically and on his efforts at appeasement. Has this entered into the considerations of Trump? We dare let ourselves think that he does not care. He will always have time to renew the saber-rattling escalation.
About this publication
---