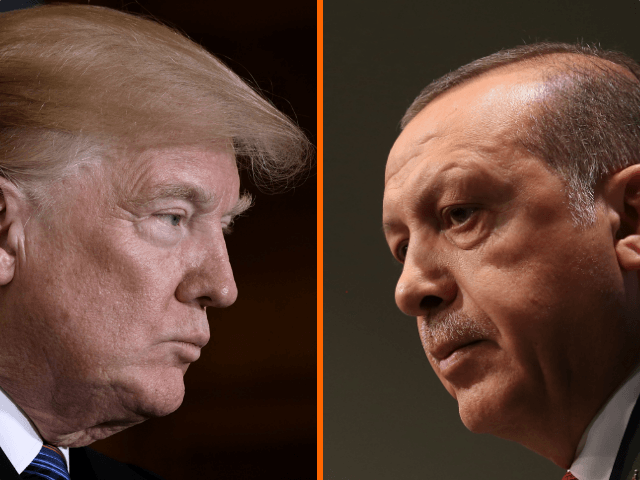 Donald Trump's offensive against the Turkish strongman is particularly incomprehensible and dangerous
It seems to be unavoidable that every summer brings its own unique crisis. This year, it's the collapse of the Turkish lira, which came as the result of a growing confrontation between the presidents of the United States and Turkey, Donald Trump and Recep Tayyip Erdogan. This confrontation has threatened many emerging currencies − keep an eye on the South African rand and the Indian rupee − that are following the events in Turkey very closely. But this crisis is much more than a financial crisis.
Turkey is a National Atlantic Treaty Organization member, with several NATO bases in its territory − including the ground force headquarters − that are key for the allies' military operations in the Middle East. Turkey is a strategic partner that shares a land border with Iran and Syria, a maritime border with Russia along the Black Sea, and that in recent years has acted as a buffer in the European immigration crisis. Under Erdogan's presidency, there have already been tensions between the Atlantic Alliance and Turkey over the latter's decision to buy the S-400 Russian missile defense system, one of the most sophisticated in the world, when NATO refuses to share strategic security information with Russia.
That is why Trump's drive to put Turkey into a corner is especially incomprehensible and dangerous, from every perspective except those of populists and authoritarians. The plummet of the lira has severe consequences for Turkey's economy, since it depends so much on foreign capital for its financing, but also for Europe's economy, which is highly exposed to the Euroasiatic market through some of its banks, such as BBVA, Unicredit and BNP Paribas. Other partners of the United States, such as Thailand, Indonesia and India, are taking careful note of what is happening to Turkey's aluminum and steel as an example of what it could mean to lose the privilege of duty-free access to the American market for their products.
If the lira continues to fall, Turkey will have little option but to ask the International Monetary Fund for a bailout. It won't come cheap either. Many millions are needed to stabilize an economy the size of Turkey's, which is suffering from the "Erdogan effect" − its current account deficit is over 7 percent of its gross domestic product, its external debt is 53.4 percent of its GDP, and its inflation rate is over 15 percent.
A new IMF program would mean that Turkey would have to agree to a strict fiscal adjustment program and a toughening of its monetary policy, just the opposite of what Erdogan preaches. "Interest rates are the mother and father of all evil," he said. That's why he has entrusted his son-in-law with the economy, another element of instability. But there's a factor that puts even the IMF option in jeopardy. A program with the IMF has to be approved by the organization's board and the United States holds a majority on that board, which would allow it to block the bailout at any given moment. Looking at the way the confrontation between the two countries is going, nothing can be ruled out.
About this publication
---