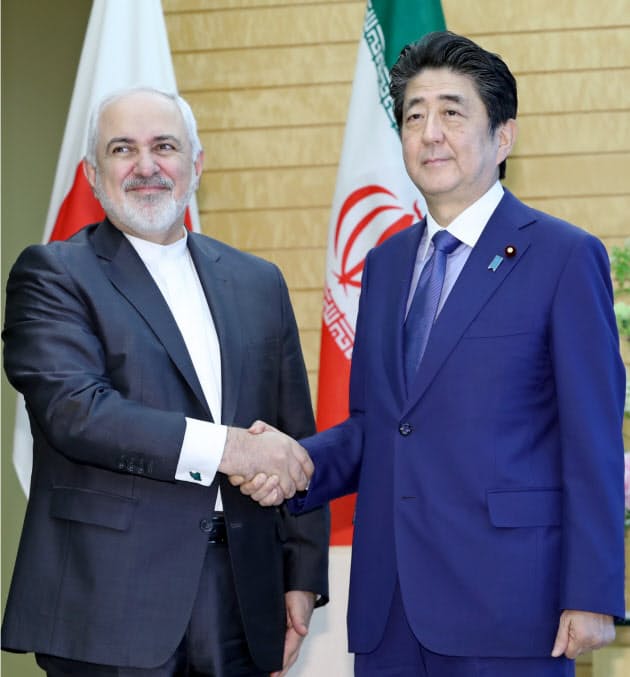 Prime Minister Shinzo Abe will soon visit Iran, and adjustments are underway toward mediating relations with America, with which the danger of a clash is rising.
Turbulence in the Middle East, a major oil-producing belt, is creating instability in the supply of crude oil, which is having severe consequences for the world economy. We want Japan, which has good relations with both America and Iran, to use its position to build bridges and promote the easing of tensions.
The cause of the confrontation is America's unilateral withdrawal from the Iranian nuclear agreement and the accompanying return of economic sanctions. In retaliation, Iran has quit complying with part of the agreement.
The deal that has held back nuclear development isn't just on the verge of destruction; the state of the whole Middle East is such that an accidental clash could occur. We must take precautions against unforeseen events.
The Iranian people respect Japan for how Japan recovered from World War II. Japan also maintained its close relations with Iran after the Islamic Revolution of 1979.
In his visit to Japan, President Donald Trump said, "I know for a fact that the prime minister is very close with the leadership of Iran." This sort of history allowed Trump to express his expectations for Japanese mediation.
In late June, the Group of 20 Summit of industrial and emerging-market nations, where regional heads of state will gather, will be held in Osaka. This could be a chance for Japan, the host country, to make its presence known in any diplomatic efforts to break through the passions around Iran.
Abe should first appeal to the Iranian leadership to maintain the nuclear agreement. Iran should refrain from pointless provocations and show willingness to engage in dialogue with America.
It would be difficult to break through the situation just by unilaterally conveying American demands. It is important to urge the Trump administration to lend an ear to Iran's assertions and respond flexibly. The Iranian people are suffering under tightening sanctions. It is also important to think of ways to reopen the flow of crude oil exports and normalize trade.
Oman and Switzerland are also said to be interested in mediating the tensions between America and Iran. We would like to join with countries like these to add to the international inclination to avoid a crisis.
About this publication
---