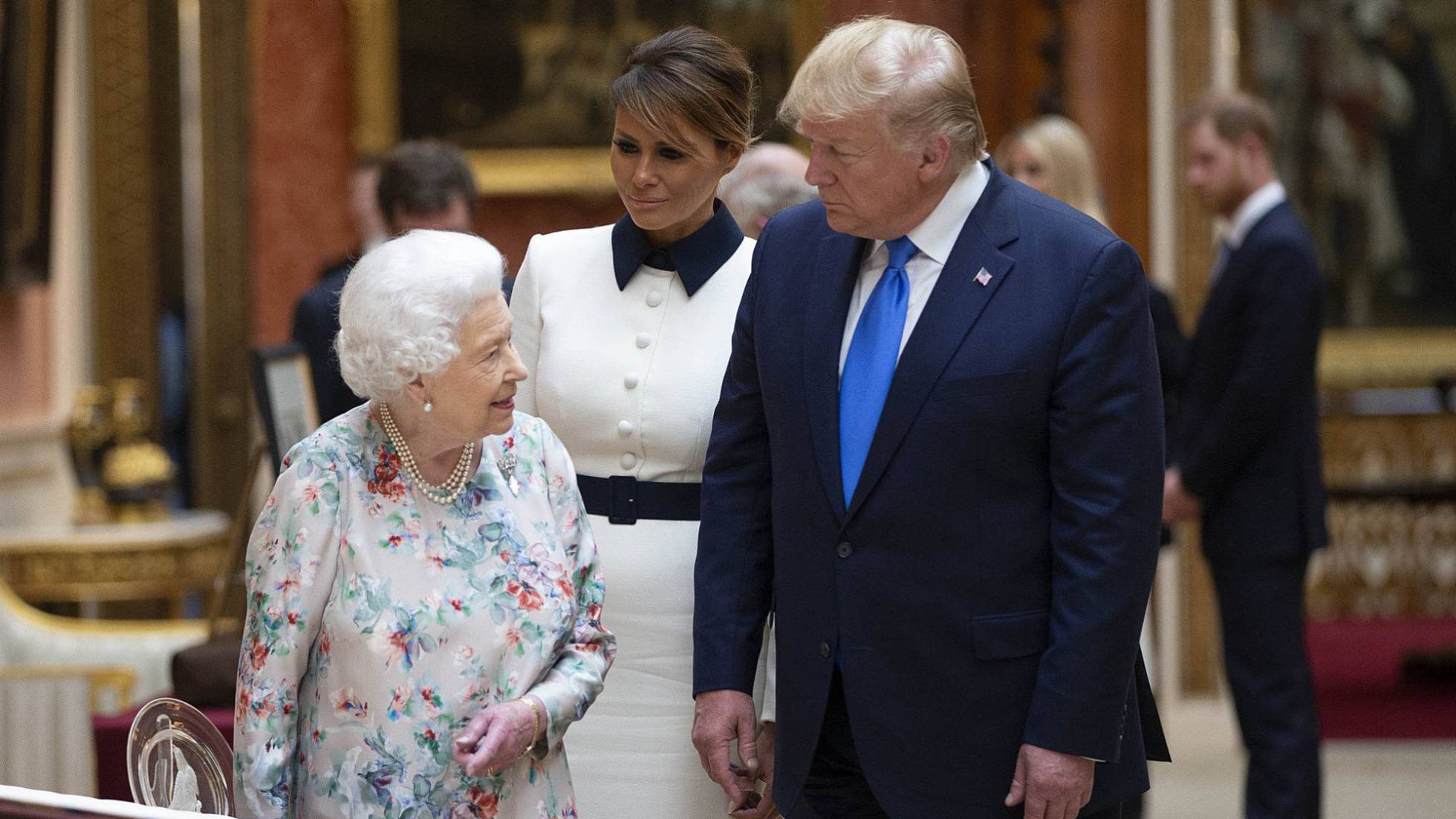 Trump thought upon arriving in London that D-Day was Donald Day.
Only Queen Elizabeth II, who was 18 years old on D-Day, and a handful of survivors of the Normandy invasion, hovering around a total of 100 people, could comprehend what the celebration of the 75th anniversary of the continental assault by the Allied forces signifies. They represent the last frayed edges of a vivid memory that is fading, faced with the presence of President Donald Trump, who is responsible for burying the old world order, an Anglo-American creation, by imposing his "America First," feeding into Brexit, and doing everything possible to debilitate and divide Europe with his ignorant disdain. As a British cartoonist sharply wrote, "Trump thought on arriving in London that D-Day was Donald Day."*
The regulated and multilateral democratic order that was birthed in postwar 1945 was achieved with the blood of young soldiers, almost little kids, who marched to slaughter on five Normandy beaches, action which earned them the title of "The Greatest Generation." It is a foundation that has carried us for the better part of seven decades until now, and has made an open and civilized way of life possible. But nothing, not even success, lasts forever.
There is the unexpected arrival of a president who has changed the world and the role of the U.S. in it, with his mantra that the U.S. has become a garbage dump for everyone else's problems. What Trump wants to return to is utilizing tools like trade wars, thereby militarizing his economic arsenal: no rules, anything goes, only one side wins and the other side gets nothing. Beating Mexico will be difficult, and it is dangerous to submit to China. And he nurtures communication with Moscow and Beijing. Trump mistakenly thinks that America, thanks to its thuggery, is more powerful than ever. He prioritizes confrontation and unilateral action. The trans-Atlantic agreement has aged poorly, is being undone, and is no longer defended even by its creators. They have spent two years watching Trump frustrate European allies and come to realize that Trump's U.S. is not reliable. Which is not necessarily a catastrophe, but still obligates the EU to rethink strategy. An era in Europe has ended and the first to realize it was Chancellor Angela Merkel when she warned that Europeans should take our destiny into our own hands, with strategic independence in foreign affairs and in defense. The West's same concept is in question.
Only 10 days ago, Merkel, who is already on her way out, received an honorary degree at Harvard. Without citing Trump by name, the chancellor urged them to demolish the walls of ignorance. "One must think freely to be able to distinguish and not disguise lies as truth, and truth as lies." We are entering a more unpredictable world where we will run into greater risks. This is a requiem for the old world.
*Editor's note: Although accurately translated, this cartoon and caption could not be verified.
About this publication
---