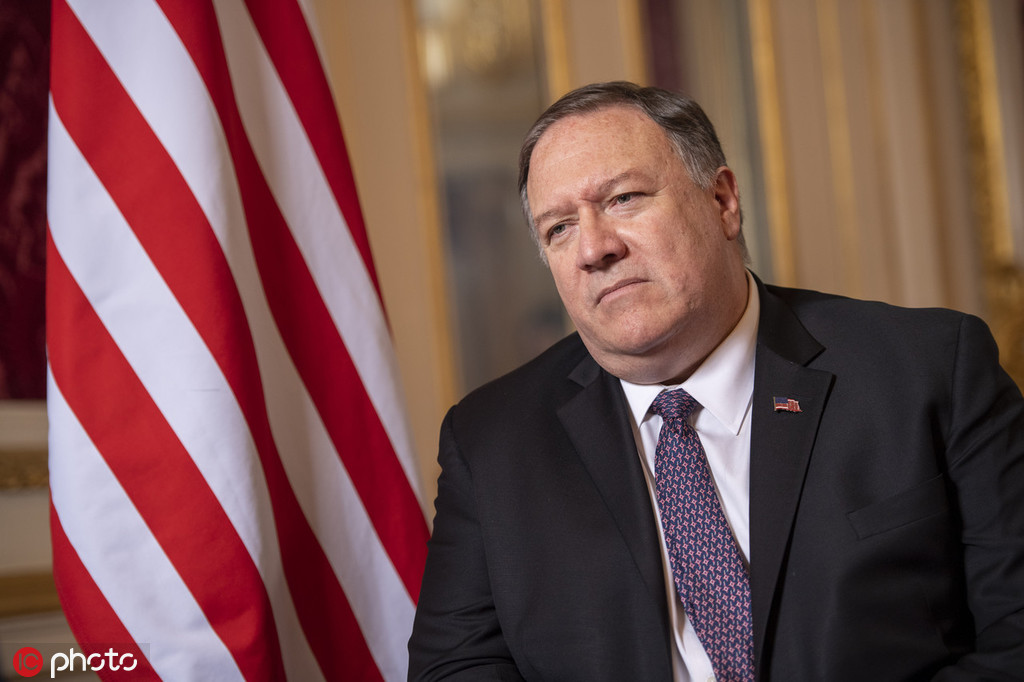 In an international conference on religious freedom he hosted in Washington from Tuesday to Thursday, US Secretary of State Mike Pompeo again showed how freely his tongue can wag in an effort to portray the United States as a beacon of freedom in a world that he painted as pitch-black.
Alleging that "83 per cent of the world's population lives in countries where religious freedom is either threatened or denied entirely", the evangelical Christian even helpfully proffered a list of those countries he considers culpable.
Not surprisingly, given his past lambastings of it, China came in for a tongue-lashing with Pompeo asserting it is "home to one of the worst human rights crises of our time".
This is not the first time he has pointed an accusing finger at China's policies in the Xinjiang Uygur autonomous region. But this time he took his rhetoric up a notch describing it as "the stain of the century".
He might want to look closer to home for that, as the detention centres on the US southern border are more fitting of that description, having been described by some as "concentration camps".
Even the US president has admitted, "they're very crowded, in many cases".
But Pompeo carefully avoided overstretching his tongue when presenting his examples of China's human rights abuses. He failed to mention that the many illegal religions and social organizations in China and elsewhere in the world are funded by his government for its own political purposes; and that many separatist organizations are on the payroll of Washington under the name of freedom fighters.
No wonder he buttoned his lip over the fact that the "freedom fighters" in China's Xinjiang Uygur autonomous region indiscriminately targeted civilians in what to anyone without an ulterior motive were terrorist attacks that caused hundreds of deaths, until the government effectively stabilized the region by implementing a vocational education system to help people steer clear of extremist ideology.
Nor did a word escape his lips about the humanitarian crises in Iraq, Afghanistan and Syria, for which the US is to blame, or the fact that the US is one of the few countries that bans the immigration of people of certain religions.
The world has heard the US make many preposterous claims about human rights and religious issues as part of its box of tricks to interfere in the affairs of other countries.
But to keep their audience, Pompeo and others should learn to pull something other than these tired old rabbits out of their hats.
About this publication
---