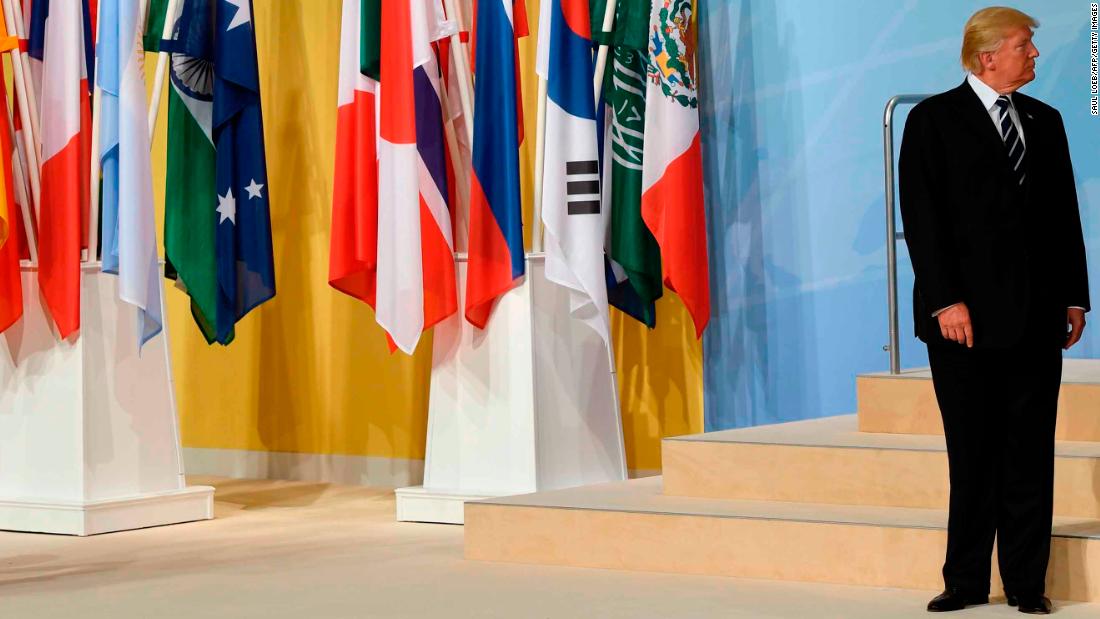 Trump's foreign policy became something to worry about from day one after he took office in January of 2017, as a rather dangerous concoction of characteristics—inexperience and impulsive behavior, his sympathy for Russia's President Vladimir Putin and other autocracies, his isolation and contempt for international resolutions and organizations—was coupled with the fact that he controlled the strongest military power in the world and could ignite a nuclear war at any minute.
Later, things didn't turn out as badly as expected; Trump assigned experienced advisors and was careful when it came to foreign policy. However, whenever he was responsible for any decision, more blunders surfaced.
Strained transatlantic relationships placed the North Atlantic Treaty Organization in a weak spot. In order to curb Tehran, Trump withdrew from the nuclear agreement with Iran without developing an alternative strategy. Regarding the Middle East conflict, his declarations about an outstanding peace plan ended up being only talk. The unsuccessful meetings with North Korea's dictator Kim Jong-un were a farce in which the superpowers proved to be nothing but paper tigers. U.S. support for Venezuela's opposition against President Nicolas Maduro was unsuccessful and Putin managed to expand his global influence.
Betraying the Kurds
The human resources policy of the White House has been responsible for all the setbacks suffered within this domain. Trump has fired all advisors and legislators who could have stopped him, and surrounded himself with puppets. For almost a year, his gut feelings have been the running force behind America's world policies. The damage triggered by this dilettantism is somehow limited and can be mended by the future U.S. president. Trump has been lucky that during his era, the world has witnessed a number of crises, but fortunately not big ones, excluding the recent escalations in North Syria.
Within a few days after Trump's phone conversation with Turkish President Tayyip Erdogan— which he didn't prepare for, as usual—Trump managed to destroy the balance in a region on the verge of going up in flames; strengthen Russia and Iran; and, by betraying the Kurds, damage the credibility of the United States. Loyal allies will stop counting on a superpower if it treats them this way and would rather turn to China or Russia for protection. The USA will keep suffering from this, even if Trump becomes history. For the first time, the Republicans have been openly dissatisfied with the Syrian crisis, which will play an even greater role in negatively influencing Trump's chances for reelection than the Ukrainian crisis did.
This will not help much for now. The president is still convinced by his own "unparalleled wisdom" and a withdrawal is unlikely. He still has 461 days before the end of his presidency; a lot can happen before then.
About this publication
---