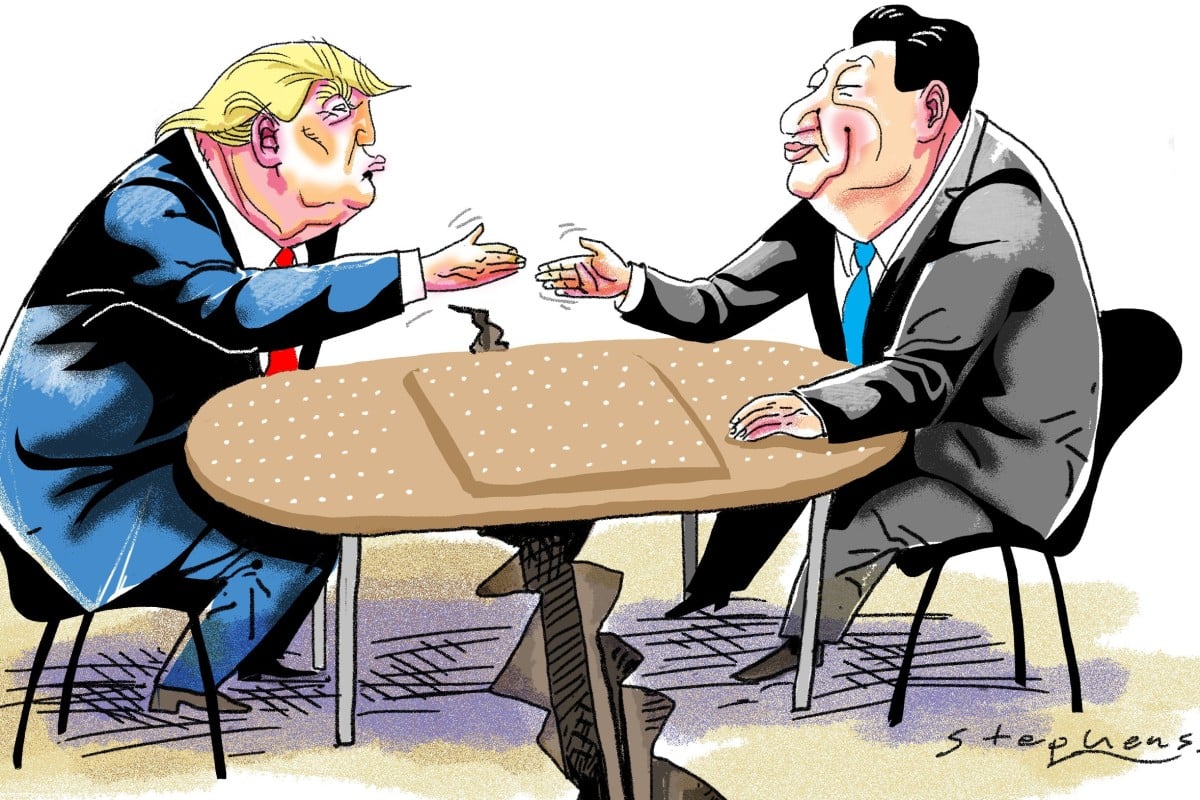 However, they postponed discussions of the most contentious issues.
On Oct. 10, China and the U.S. resumed trade negotiations. President Donald Trump announced that the talks had gone well; he also asserted that the U.S. was going to suspend tariffs on $250 billion worth of Chinese goods that had been scheduled to increase from 25% to 30%. At the same time, United States Trade Representative Robert Lighthizer stated that the U.S. administration has not yet made a final decision concerning tariffs scheduled for December. Earlier the White House had announced a plan to raise tariffs on $156 billion worth of Chinese goods by up to 15%.
Furthermore, Washington had refused to suspend tariffs and ease sanctions against a few Chinese companies, including Huawei.
Trump also announced that China had agreed to make purchases of $40 billion to $50 billion in U.S. agricultural goods. It was typical Trump to tweet about the talks. He called the results "the greatest and biggest deal ever made for our Great Patriot Farmers in the history of our Country."
However, according to The Wall Street Journal, China has not yet publicly confirmed any deal. Neither the Chinese state media sources nor the Chinese Ministry of Commerce has yet released any statement concerning the issue.
In 2017, China purchased $21 billion in U.S. agricultural goods. According to sources close to the talks, Beijing is insisting that the total amount of the U.S. goods purchased by China should be proportional to the needs of Chinese companies, including state companies, and compliant with World Trade Organization standards that prohibit trade-distorting policies. China insists that in order to fulfill its promise to the U.S., it would not have to limit its import of agricultural products from other countries, such as Brazil.
"It's an escape hatch on tariffs and a win for the farmers, but in terms of substantive benefits to the U.S. economy and rebalancing the trade relationship, it's a zero," said a person briefed on the negotiations.
The two countries have to reach an agreement within five weeks by the end of November when Trump and Xi Jinping are scheduled to meet. According to Trump, the negotiation process is going to be in three phases. It looks like controversial issues such as forced technology transfers, intellectual property rights and state subsidies are going to be discussed later. According to The Wall Street Journal's sources, China's main goal at earlier stages in the negotiations was to reach a trade agreement with the U.S. as soon as possible. Now its tactics have changed. Presently, since the tariffs amount to millions of dollars, China is trying to stall negotiations, but trying not to irritate Washington on additional issues.
According to Arthur Kroeber, founder of Gavekal Dragonomics, China should be quite satisfied with the results of the first phase of the negotiations."China's negotiating position has always been, the longer you can extend the talks the better," he said. Jeffrey Gundlach, founder of DoubleLine Capital, warned that "the trade deal looks to be more cosmetic than real."
Matt Priest, the CEO of Footwear Distributors and Retailers of America, stressed that "[t]he tariffs have already raised consumer costs and prevented shoe companies from growing. One step forward when we've taken three steps back on trade policy isn't a real win for American shoe companies."
About this publication
---