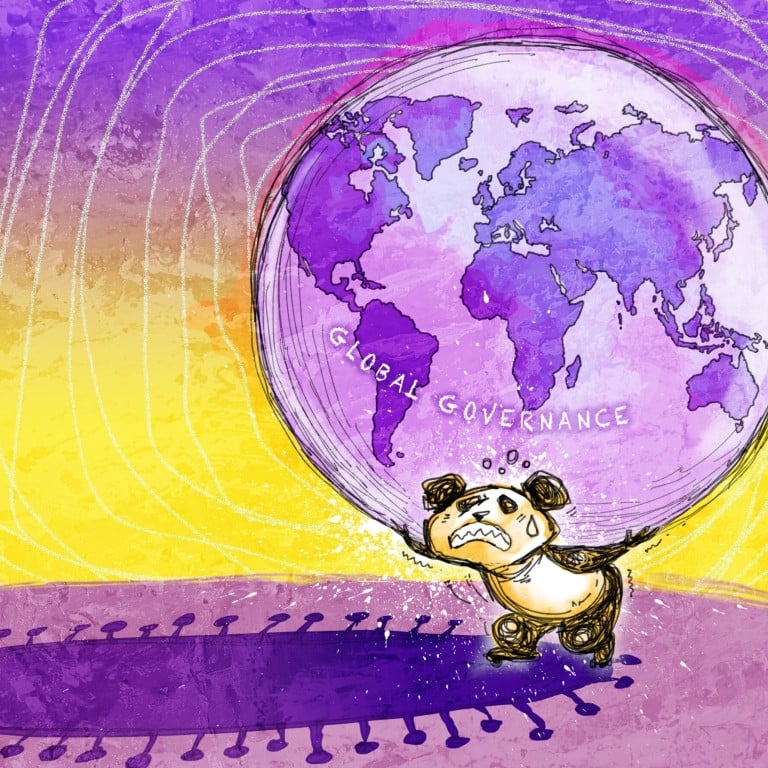 It is now half a year until votes are cast in the U.S. presidential election in November. This has developed into a showdown between Republican President Donald Trump and Democratic former Vice President Joe Biden.
Each is attacking the other about their handling of the COVID-19 crisis, yet what the U.S. needs now is not increased divisiveness, but something to unite citizens in the fight against the virus.
The U.S. has been impacted the worst among all the countries fighting COVID-19. The superpower's move toward unity will decide whether it succeeds or collapses, and it will also affect the world order after the COVID-19 crisis has ended, as China eyes world leadership.
This is a national crisis comparable to World War II and the 9/11 terrorist attacks.
Trump promotes the idea that he is a "wartime president" during his frequent press conferences, yet he has been criticized for repeatedly spouting an optimistic outlook while he delays securing medical equipment and establishing a system of testing for COVID-19. Lately he's been touting an early reopening of the economy, which puts him at odds with some state governors who are showing a more careful approach.
The spectacle of Trump's supporters gathering in the streets calling for "liberation" may be symbolic of deeper division. Trump should control his own haphazard behavior and listen to the advice from experts. It might cost him reelection, but real "wartime leadership" means giving one's all to face a crisis.
Biden may be polling slightly better than Trump, but that doesn't mean he has any real presence. What the U.S. needs is someone who can deliver a prescription to treat the problems that have been exacerbated by the COVID-19 disaster, particularly the inadequacy of the national health insurance system, which has led to high fatality rates among the poor. Efficient reform should be an urgent matter.
Both Trump and Biden should be aware that this election can lead to the country's resurgence.
Countries around the globe are closing their borders to protect themselves from the pandemic. It is inevitable that there is some withdrawal from globalization, but countries can't overcome the spread of the virus if they only put themselves first. As a global depression becomes increasingly more real, the election campaign platforms should not overlook ways to rebuild international partnerships and portray American leadership.
China is trying to rebuild its economy and is going forward with its "mask diplomacy," whereby it sends medical supplies to countries suffering from the pandemic, all this while it is strengthening its military control over the South China Sea.
As the American people grow warier and warier of China, the two factions in the country are criticizing each other's position toward China. Further division will only serve to bring about a decline in America's power and give China the opportunity it needs to steal supremacy once the pandemic subsides.
About this publication
---