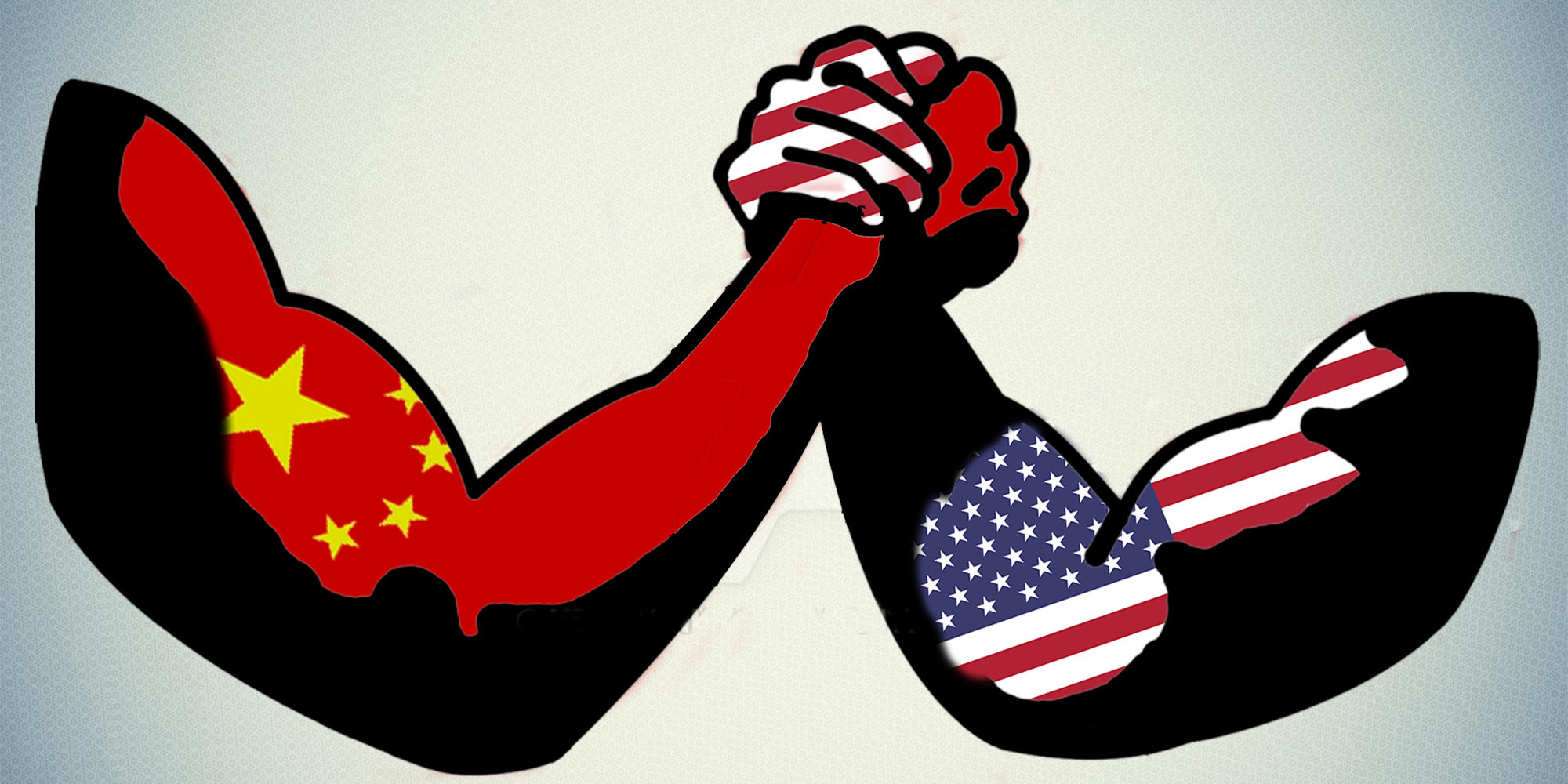 Washington has placed further restrictions on Chinese media in the U.S. It is only a matter of time before the government in Beijing responds.
U.S. President Donald Trump, of all people, has once again inserted himself between the spheres of journalism and propaganda: Four Chinese media outlets with correspondent offices in the U.S. will henceforth no longer be managed as media, but will instead be placed on the list of "foreign missions" and must therefore comply with specific requirements. Affected by the decision are, among others, state-run channel China Central Television and the Global Times newspaper, which is also published in English.
Editor-in-chief Hu Xijin, a patriot known for his ferocity, reacted on Twitter with horror: "This is a very absurd decision. China-U.S. relation is so tense that market-oriented media like the Global Times has been affected."
Party-loyal Global Times is, in fact, not financially dependent on the state, but at the same time is on the government's leash. "Because if it is against us, it will sanction us," said Xijin back in 2016 in an interview with U.S. publication Quartz.
The line between propaganda and critical media in China is blurred. Under President Xi Jinping, however, the balance has shifted strongly in favor of propaganda. Self-censorship alone is de facto so strong by now that formerly insubordinate publications no longer print anything that would jeopardize their license.
Trump's Measures Impede Reporting
Critical journalism takes place mainly online, where dissenting articles survive the censorship authorities for at least an hour, or in the form of citizen journalists who capture unpleasant day-to-day realities on their social media accounts. But the government is putting a stop to this, too: Thanks to smart algorithms, critical posts are quickly deleted, and in the course of the COVID-19 pandemic the government has arrested at least four citizen journalists.
The current measures from Trump, based on political calculus, do not prohibit news coverage by Chinese media, but they do make it more difficult. Affected publications must report future staff changes to the U.S. State Department and register real estate holdings. Future visa restrictions are also likely.
"They are not journalists, they are members of a propaganda apparatus," said assistant U.S. Secretary of State for East Asia, David Stilwell. According to the Wall Street Journal, the Chinese embassy in Washington says the Chinese media is committed to "objectivity, balance, truth and accuracy."*
Trump already obligated a handful of Chinese state media outlets to reduce their staff from 160 to 100 people back in February. This was a welcome reason for the Chinese government to withdraw work permits for all U.S. journalists from The New York Times, Washington Post and Wall Street Journal. Since then U.S. media outlets, which traditionally have the biggest offices in China, have had their reporting diluted. They are now threatened with another retaliation from the Chinese government.
Between the Fronts
Within the Beijing Correspondents' Club — an organization in a legal gray area that holds events in the protected space of embassies — there have been no demonstrations of solidarity with their Chinese colleagues, nor has there been serious debate on the matter.
Chinese journalists for U.S. media in China are especially caught in the crossfire. Due to the legal situation, they are doomed to hold "assistant posts," even though, in reality, they make up a large part of news reporting.
"For some of us, it takes leaving China to be rid of that assistant role and to have our own voice. But it turns out that press freedom doesn't protect us in China, and it seems to no longer protect us in the U.S.," writes China-born journalist Shen Lu in the online medium Chinese Storytellers. Since May, Chinese journalists in the U.S. who work for non-American media outlets — including Reuters and the BBC — have only been issued visas for 90 days.
*Editor's Note: This quotation, accurately translated, could not be verified.
About this publication
---