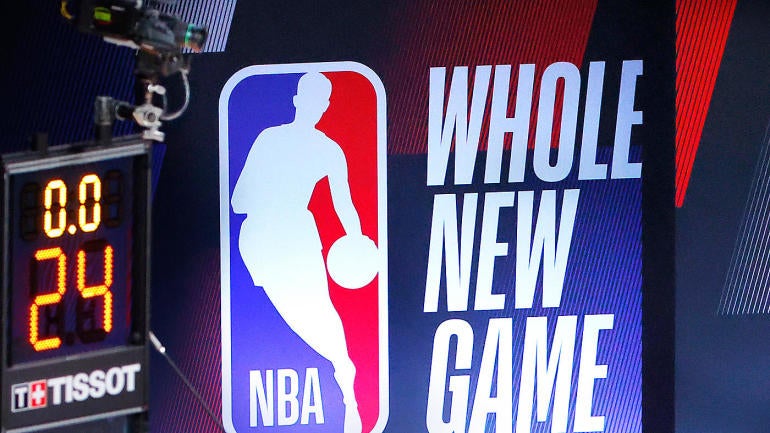 Two-time Russian basketball champion Viktor Keyru on the boycott in American sports.
American sports reacted strongly to the wave of protests in connection with a recent incident involving police brutality and Jacob Blake, an African American man. On Thursday night, none of the three scheduled National Basketball Association playoff games took place. The Women's National Basketball Association canceled its games as well. The Milwaukee Brewers baseball team boycotted its match with the Cincinnati Reds, after which practically all Major League Baseball games were postponed. Major League Soccer announced the postponement of five games. Japanese tennis player Naomi Osaka announced that she was refusing to play in the tennis semifinal tournament in New York, disrupting the entire scheduled day in both the men's and women's tournaments.
The incident involving Jacob Blake occurred on Aug. 23 in Kenosha, Wisconsin. In the videotape from the area in which the encounter occurred, it is obvious that 29-year-old Blake was trying to get back into his car with his children after intervening in a quarrel between two women when two police officers shot him in the back. One can hear seven shots. Blake survived and is recovering following surgery, and his condition is stabilizing.
Police officers should apply force or strike if necessary, but to kill a man while his children watch is too much. And it does not matter what color a person's skin is. Thus, boycotting in American sports is not a political story. It is purely a matter of influential people in the African American community taking a civic position. Anyone who says otherwise does not live in the United States, did not grow up in the United States, and does not know how some people there perceive others.
In my view, there it is highly likely that the professional men's basketball season will be canceled. To players who are people of color – who form the majority of the league – it is difficult to play under these conditions. Too many bad things have occurred this year. There is the complex situation involving the spread of COVID-19, the death of George Floyd, which stirred up widespread protest against police brutality and racism, and now this incident involving Blake. All of these things make the current climate worse, and there is no time for sports championships.
However, much will depend on how many people who influence opinion will end up on one side or the other. Lebron James and Kawhi Leonard have already publicly announced that they are not prepared to resume the season, but there are other basketball players who are counting on finishing the play-off games. Nevertheless, organizing matches in the professional basketball "bubble" in Orlando is not simple. And a decision against finishing the season will lead to larger financial losses. So any scenario is possible at this point.
A vote will settle everything. Players will certainly reach a consensus, which will be acted on unanimously. Although if the playoffs continue, the winner will not be considered perceived as the undisputed champion. Everything that is taking place reminds me of the 1998-1999 men's professional basketball season when, due to the lockout of players (mostly over salary disputes with franchise owners), there were noticeably fewer games than usual.
An important question is whether this boycott will spread to other sports. Will the football, baseball, and hockey seasons be canceled? And if a situation occurs where the "Black league," men's professional basketball, and, we will assume, professional baseball finish their championships ahead of time, will the National Hockey League, where the majority of players are white, continue to play? As it turns out, they will not support the initiative of their fellow players who are willing to risk their contracts for the sake of a better life for all American people. All of this could lead to disunity in American society.
The author is a two-time Russian basketball champion; a participant in the 2008 Olympic Games as part of the Russian national team.
About this publication
---