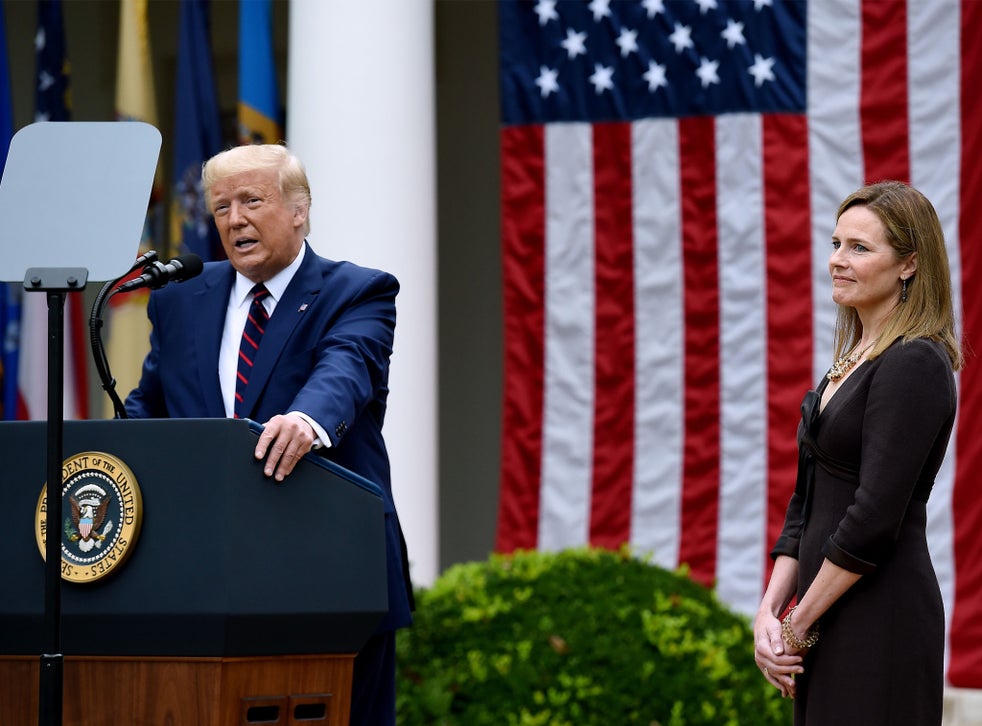 President Donald Trump has nominated conservative federal appellate judge Amy Coney Barrett to the Supreme Court. The majority Republican Party's strategy is to complete the confirmation process in the Senate quickly, while the opposition Democrats insist on waiting until after the presidential election in November. The concern is that this will get entangled in the outcome of the election and create deep turmoil within American society.
This nomination follows the death of liberal Supreme Court Justice Ruth Bader Ginsburg. If Barrett, who opposes abortion, is confirmed, the Supreme Court would be made up of six conservatives and three liberals, tilting it rightward.
There are two problems with the Trump administration's response. When a vacancy opened up on the Supreme Court in 2016, the Republicans refused to conduct confirmation hearings for the judge nominated by then-President Barack Obama, claiming that the winner of the presidential election should decide. The Republican's current response must be regarded as applying a double standard.
Another problem is that by prioritizing the need to have a majority of conservatives on the Court, Trump suggests that he will not recognize the results of the presidential election if he loses and will launch a legal battle instead. Election Day is over a month away, but he has already said, "I think [the election] will end up in the Supreme Court."
In this year's presidential election, many supporters of the Democrats are expected to vote by mail out of fear of spreading new COVID-19 infections at the polling place. In that case, Trump will block the counting of mail-in ballots and unilaterally declare victory. Democrats fear a scenario where, even if they sue to demand an investigation of the voting, the Supreme Court would reject it.
It is not right for the president, who is the head of state, to repeatedly make statements that throw the fairness of the election into doubt in America, which prides itself on being an advanced democracy. Some even imagine that if Barrett is confirmed before Election Day and protests by anti-Trump forces turn violent, there will not even be anything like an election.
If the superpower experiences a power vacuum, China or others may move to take advantage of the opportunity. We cannot overlook this situation as merely a story that is happening in a foreign country.
About this publication
---