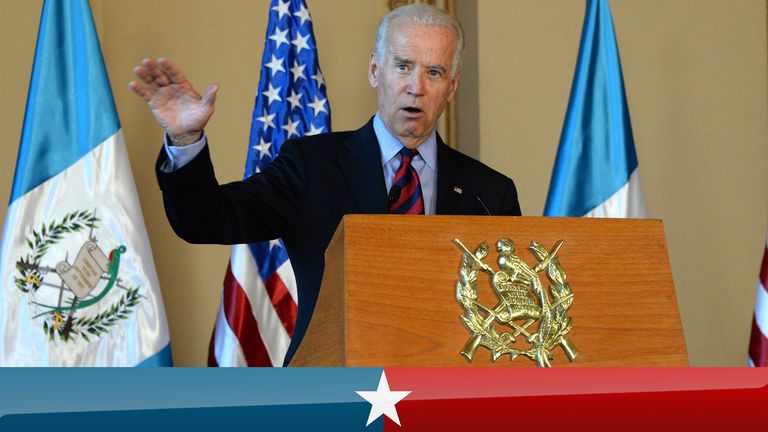 While running for president, Joe Biden provided a plan for Central America that included "immediately do[ing] away with the Donald Trump administration's draconian immigration policies and galvaniz[ing] international action to address the poverty and insecurity driving migrants from the Northern Triangle," and "legaliz[ing] 11 million undocumented people."
Guatemala has found itself in a battle with organized crime (drugs, weapons, human trafficking, etc.). The Department of Petén has confiscated 4 billion quetzals worth of articles, including drugs, weapons, property and cash, whose sources were in drug trafficking and extortion.
Guatemala is currently a transit space for illegal activities. This affects not only our security, but also the security of other countries, so Biden's plan should define priorities for the region. Guatemala currently lives in a state of insecurity that is a product of a low-intensity international war in which terrorism, organized crime and especially drug trafficking are the most obvious elements. We wonder "how to deal with the fact that 19 migrants who recently left in search of work … were murdered in Tamaulipas, Mexico, one of the most dangerous areas. They were taken from a safe house by members of an organized criminal group and found burnt to a crisp."
The governments and societies of the Northern Triangle — El Salvador, Honduras and Guatemala — are responsible for confronting the factors that lead to emigration from their countries. But the depth of reforms that are needed requires sustained international aid and cooperation, like that offered by Biden. Renewed U.S. leadership should be complemented by investment in the private sector, the support of an international community of donors and the commitment of regional governments in order to begin basic reforms for their countries' development.
Reforms are necessary for the survival of our society, which demands resources of all types in order to satisfy the requirements and needs of national defense. The goal must be to protect the sovereignty and integrity of the state, which the country has been losing, suffering threats from the borders throughout its territory. For these reasons, conversations need to define priorities both of democratic security (the human side) and of national security (the state).
The road system in Guatemala, along with rivers at the northern border, intertwining with transport systems in Mexico, unite the area with the Mexican Departments of Huehuetenango and San Marco. There, roads connect these areas with Chiapas, which in turn is united by transport to adjacent areas, including to the neighboring countries of El Salvador and Honduras. Guatemala has become a bridge of activities and illegalities that move toward Mexico and the United States. Land, sea and air borders are the weaknesses of the Guatemalan state, because of a lack of strategy and planning.
Guatemala's national defense is tied to Biden's proposal: "Developing a comprehensive four-year, $4 billion regional strategy to address factors driving migration from Central America; mobilizing private investment in the region; improving security and rule of law; addressing endemic corruption; prioritizing poverty reduction and economic development."
About this publication
---