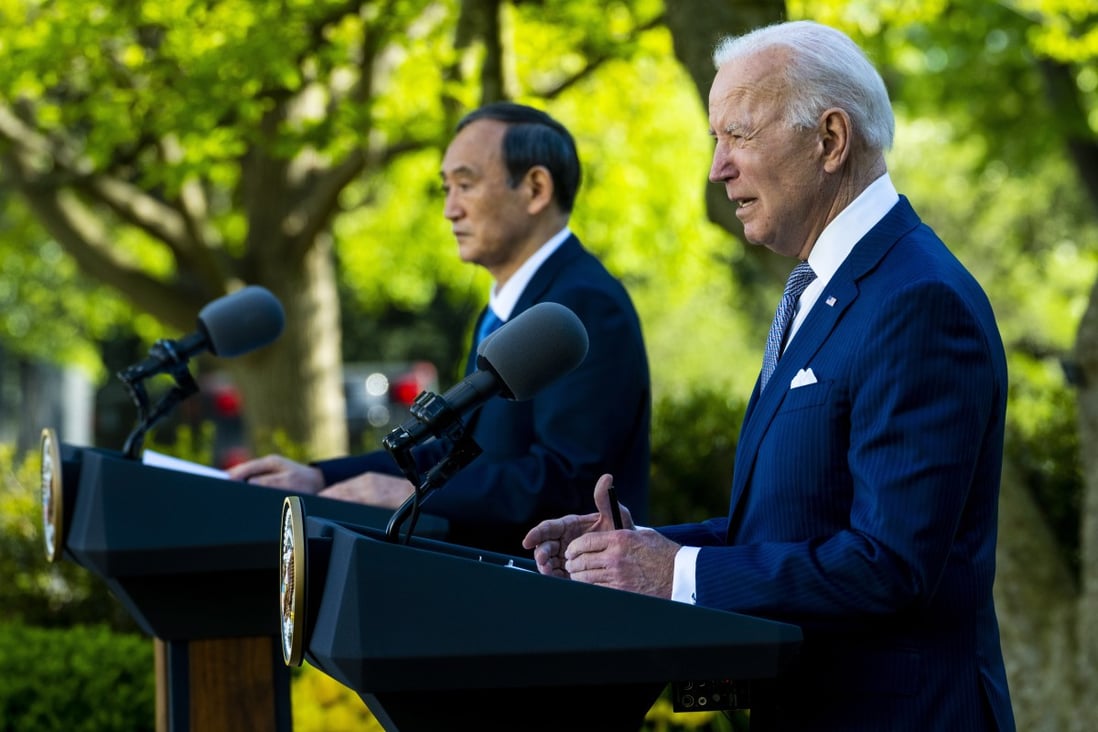 Prime Minister Yoshihide Suga is set to visit the United States for a summit with President Joe Biden, making Suga the first foreign leader Biden will meet with in person for talks. This decision may demonstrate the importance the president attaches to the relationship between the two countries.
However, there is no reason to feel overly positive about this news. Japan was first on the list because of the new cold war between America and China, and the U.S. government's desire to demonstrate to China the strategic cooperation between the U.S. and Japan.
There are especially high expectations of Japan when it comes to policy on China. How will the prime minister meet those expectations? Both sides will need to make sure they are on the same page.
Both Japan and the U.S. have taken a similar stance toward China: to compete in the development of cutting-edge technology and oppose Chinese military pressure exerted on Okinawa prefecture, the Senkaku Islands and the Taiwan Strait, while cooperating on climate change issues and measures to prevent the spread of COVID-19.
The problems arise in actualizing this approach. The U.S. is looking for Japan to share both responsibility and power.
When it comes to technology, for example, mainstream thought points to the likelihood that high-end technology, such as artificial intelligence and semiconductors, leads to military superiority.
The U.S. administration has tightened restrictions on exports to China to safeguard its technology. At the same time, it is aiming to independently procure the raw materials of high tech products that are incredibly dependent on China. America's aim is to extricate itself from China.
However, Japanese businesses are wary of the U.S.' unilateral efforts to exclude China. These concerns should be given a voice.
In military power sharing, it is vital to make a clear distinction between demands that can be met and those that cannot.
The U.S. administration and Congress are considering the deployment of missiles around Taiwan in response to China's military expansion. There is also a possibility that Japan will become a site option.
If Japan further expands its military cooperation, tensions in the region will rise. It is in Japan's national interest to make the best use of its diplomatic influence and use U.S. deterrence as leverage.
There is a difference in intensity between the U.S. and Japan regarding human rights in the Xinjiang Uyghur Autonomous Region, with the U.S. accusing China of aiming to exterminate an ethnic group through genocide. This issue requires frank and open discussion.
What is troubling is that the Suga administration does not have a systematic policy on China. While it takes a firm stance, it has no strategy to improve the current state of stagnant economic cooperation.
At the same time that Suga will be visiting America, John Kerry, the U.S. special presidential envoy for climate, will be visiting China. This may be one part of the U.S.' combined hard and soft policies toward China.
Japan, too, should draw up similarly tough diplomatic strategies.
About this publication
---