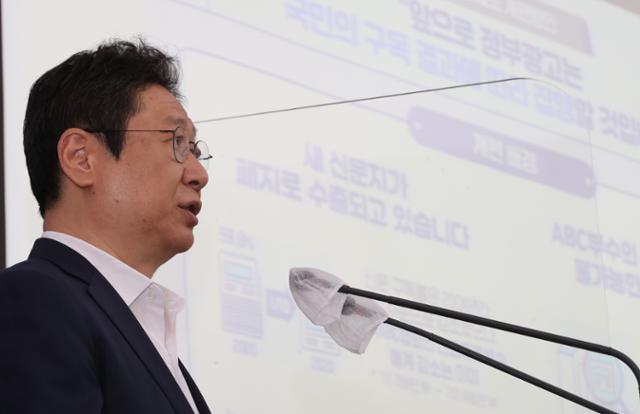 The newspaper crisis is not new. Since the flood of internet media in the 2000s, newspapers around the world are still declining. However, a positive sign has emerged in the newspaper industry. In the digitally reliant U.S., 2020 marked the best year in recent times. According to the recently released biennial report "State of the News Media" by the Pew Research Center think tank, the total number of subscribers to newspapers and online media has increased for the first time since 1987.
The distress signal was received, as evidenced by the number of online subscribers that increased 38% from the previous year. The New York Times circulation increased by 50% to 6 million online subscriptions and the Wall Street Journal readership increased by 29% to 2 million online subscriptions. The Washington Post is estimated to have a circulation of 3 million. Conservative tracking using Adobe's data management platform AAM also showed that overall newspaper subscriptions fell by only 6%. While online subscriptions increased by 27%, they were not enough to offset the 19% drop in newspaper subscriptions.
It is still unclear whether the search for an answer has led American newspapers to a turning point. Although the industry has been on the rise, 24.3 million subscribers, including online subscribers, make up less than half of the 57.8 million subscribers 20 years ago. It is also difficult to know how constant the results are given the exceptional circumstances of COVID-19 and the presidential election. The fact that subscription fees exceed advertising revenue in the revenue structure is also not a good sign. Subscription fees, including those for newspapers and digital services, stood at $11.1 billion, but advertising revenue was only $8.8 billion. That's a shrinking performance compared to $49.3 billion in advertising revenue in 2006, when subscription revenue was similar.
As symbolized by the fact that the Korean ABC Association is on the verge of extinction, in our case, we are still hitting the bottom. The Ministry of Culture, Sports and Tourism announced on July 8 that it would suspend the use of data from the ABC Association, which investigates the number of newspapers issued and sold. This is because ABC Association's data, which has been used as a standard in the execution of government advertisements for printed media worth 245.2 billion won last year alone (approximately $215 million), is no longer reliable. The data was fabricated, a tragedy caused by some media outlets that could not tell the truth about circulation. It is time to look at reality and find a solution, not an expedient response, before we lose whatever trust in the media remains.
About this publication
---