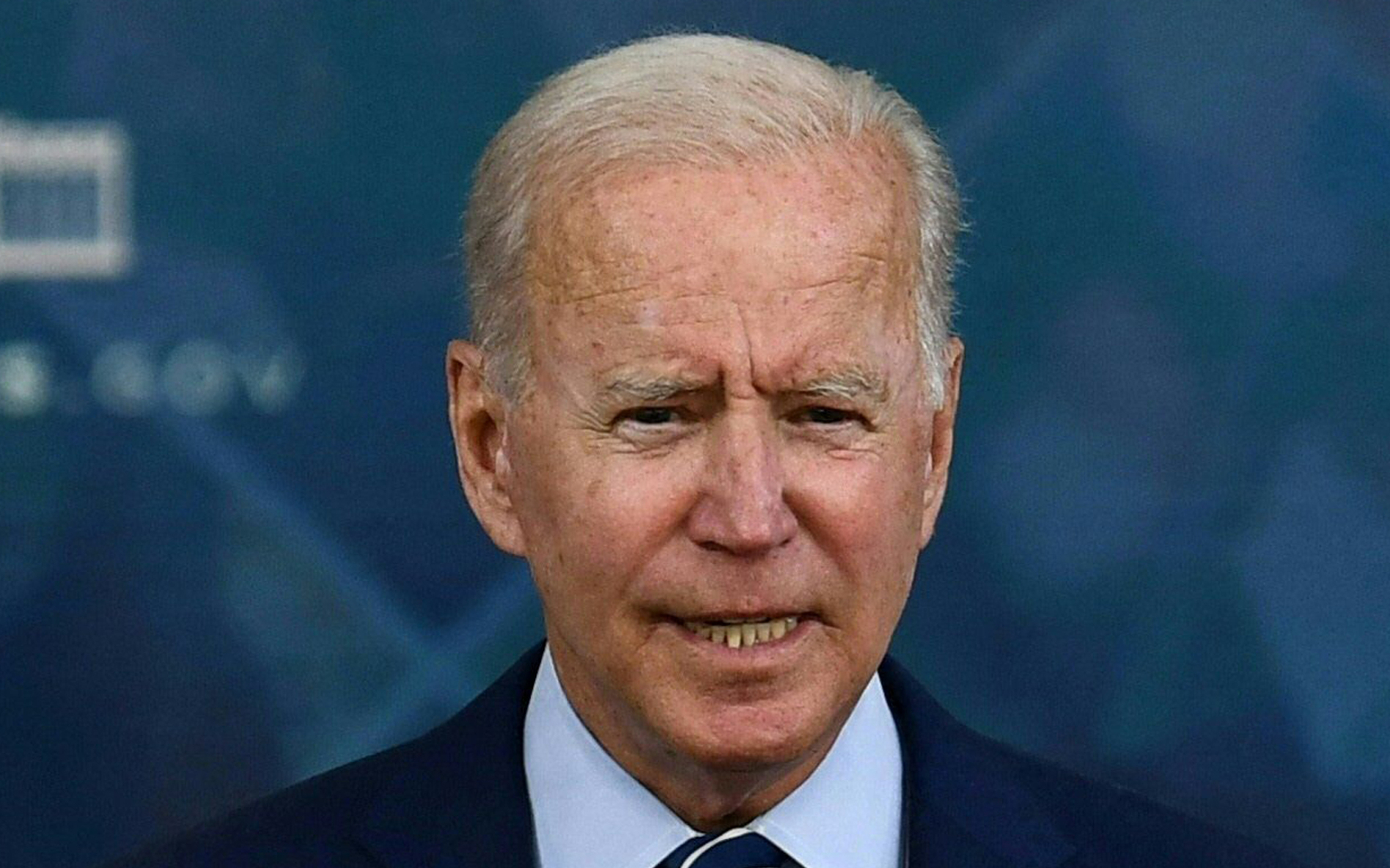 Joe Biden is trying to show that he is the opposite of Donald Trump, but he has not always been successful in distancing himself from his predecessor.
In recent weeks, Joe Biden has been frequently compared to Donald Trump, as The New York Times has reported. Foreign policy experts and even U.S. allies have been tempted to draw analogies between the two American leaders on issues of immigration, treatment of allies and the withdrawal of troops from Afghanistan.
"We are at a different place than the previous administration. People would be pretty hard-pressed to argue that the president has taken any aspect of the former president's playbook and used it as a model of his own," White House press secretary Jen Psaki said as she defended the president last week.
And indeed, when it comes to behavior and temperament, these two leaders are like water and fire. On political issues, however, there are some who venture to make comparisons. "This brutal, unilateral and unpredictable decision reminds me a lot of what Mr. Trump used to do," said French Foreign Minister Jean-Yves Le Drian, criticizing the United States' agreement with Australia to build nuclear submarines, bypassing European allies.
NAACP CEO Derrick Johnson compared Biden's administration to that of his predecessor and criticized Biden for deporting hundreds of Haitians who were trying to cross the southern border into the U.S.
The European Union, America, Russia and China, all the major powers have found themselves in crisis. Whoever gets back on their feet first will rule the 21st century-world.
"There is far more continuity between the foreign policy of the current president and that of the former president than is typically recognized," Richard Haass, president of the influential think tank, Council on Foreign Relations, wrote in Foreign Affairs. He accused Biden's administration of embracing Trump's "America First" approach in the fight against the pandemic, since the vaccines promised to other countries by the U.S. were limited or delayed. "There has been only a modest effort to expand manufacturing capacity to allow for greater exports," Haass wrote.
As The New York Times reported, part of Biden's problem is the fact that he cannot just wave a magic wand and erase four years of his predecessor's policies. Some experts, on the other hand, stress that the similarities between the Biden and Trump agendas are not inherent in the two presidents, but are an integral part of America's interests abroad.
"During the campaign, both sides had a political interest in magnifying their differences. But in reality, both parties have embraced a more hard-line stance toward China and a move away from trade agreements like the Trans-Pacific Partnership," Richard Fontaine, CEO of the Center for a New American Security, told The New York Times.] He argues that no matter who is in power, foreign policy on these issues would be similar.
While Biden and his administration are trying to erase the memory of their predecessor — the current president even avoids using Trump's name — Trump is doing everything he can so that he is not forgotten. In July, he sued Twitter, Facebook, Google and their CEOs, accusing them of unlawfully silencing conservative views by blocking his accounts. A few days ago, he asked a federal judge in Florida to order Twitter to reinstate his account.
He is still popular with conservative voters. It's still not unusual to see flags that read "Trump 2020" on their homes, and many of his followers believe that he won last year's presidential election. Trump, in turn, keeps supporting conservative candidates across the country, chastising Republicans whom he deems disloyal, and pushing for audits of the presidential election results in Georgia, Pennsylvania and Wisconsin.
"Trump may have fled Washington even before Joe Biden took the oath, but his influence never left, especially among Republicans who sincerely believe that Trump's mix of bravado and trouble-making is a winning cocktail for victory in next year's midterms," writes Time magazine.
The prospect of Trump running for another term still lingers. The former president has not officially confirmed his intentions, but his campaign machine is in full swing. Crowds are flocking to his rallies.
About this publication
---