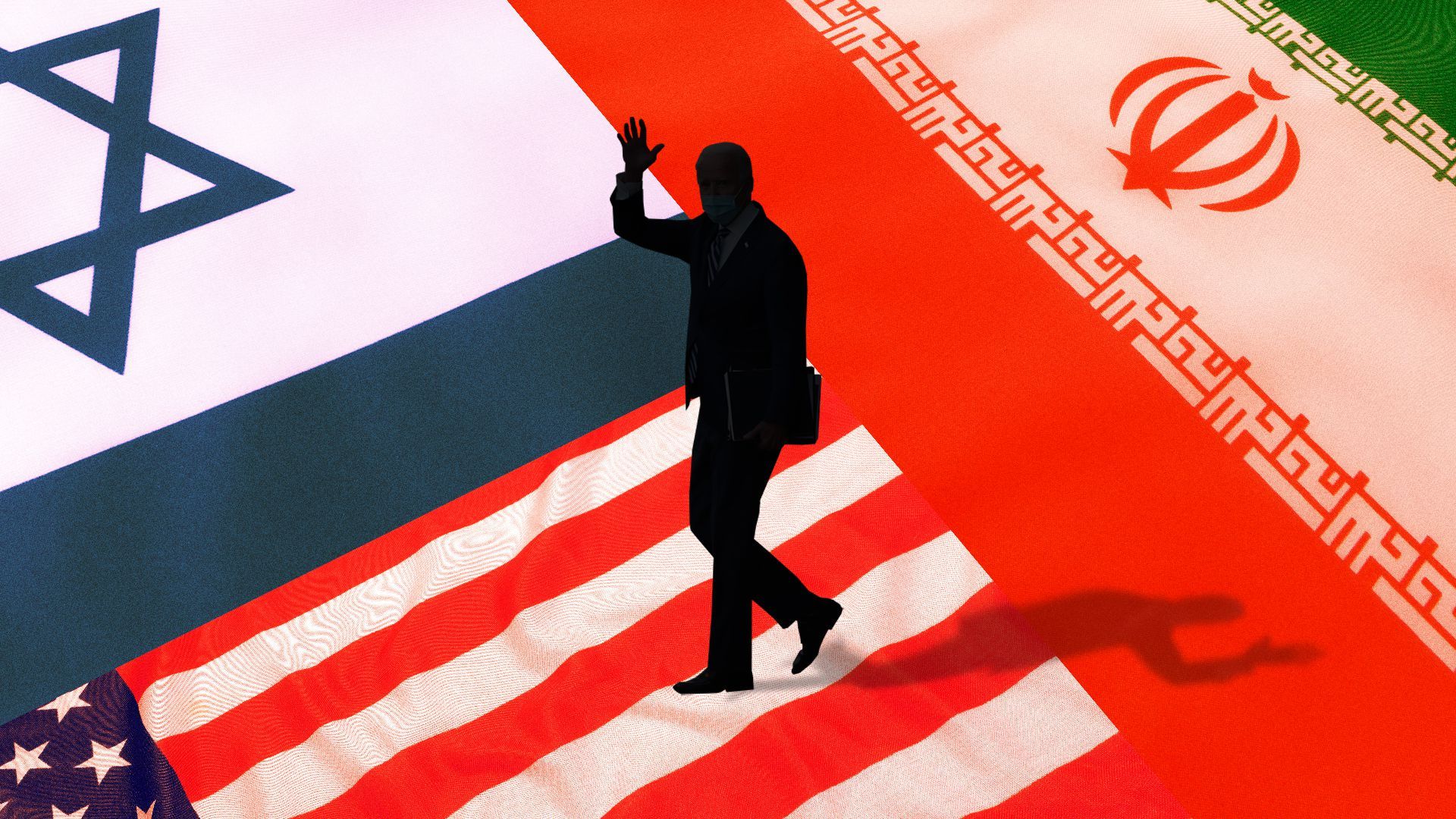 The U.S.-Israeli strategic dialogue in Washington about how to confront Iran has not produced any satisfactory results for Tel Aviv. Israel could not dissuade Washington from maintaining as diplomatic approach with respect to Tehran. Nor could Israel persuade the U.S. to combine diplomacy with intimidation, as the U.S. refused to commit to any alternative plan in the event that the Vienna talks, which are expected to resume in early November, should fail. America's refusal to consider Israel's approach is apparently due to the fact President Joe Biden's agenda has turned prioritizing China, refocusing America's capability and effort that were previously extended over other regions. Perhaps this is precisely what the Israelis are concerned with as they realize that every day, the U.S. is not focusing on Iran, but on China and its domestic challenges.
The announcement by Prime Minister Naftali Bennett that Israel is "not going to wait," in light of the progress made by the Iranian nuclear program, was just one of the signs of frustration from Tel Aviv regarding the outcome of its strategic dialogue with Washington last week on options for dealing with Tehran. Although Bennett's words suggest that Israel is on the verge of taking action, Israel's enemies in the region believe it is far from acting, because due to the current regional power balance. After exhausting its many options for intimidation and exerting economic, security and psychological pressure, Israel has not achieved its objectives. Instead, Tel Aviv has found itself facing an escalating nuclear and regional threat, prompting it to balance the risks by refraining from triggering any dramatic operations, but rather adapting to the realities suggested in the previous rounds of talks.
This is because Israel has not been successful in influencing Washington, while Washington has reassured Israel that nondiplomatic options are still on the table should the continuing nuclear negotiations fail. The U.S. cemented its position in Israel's mind when it refused to commit ahead of time to a specific plan B that would force the U.S. to make drastic choices. Consequently, all bets were off for Israel with regard to involving its American ally in confronting Iran. As a result, the visit of Israeli Minister of Foreign Affairs Yair Lapid to Washington became another attempt to persuade American officials to come up with a plan B in response to Israel's concern that Iran is turning into a country on the nuclear brink.
As a result, internal debates are escalating in Israel between Bennett, on the one hand, and his predecessor, Benjamin Netanyahu, and his political and security staff on the other, over responsibility for the dilemma facing the country. While Bennett is eager to take every opportunity to remind the country that his predecessor and his policies are responsible for the current situation, Netanyahu believes that his successor has abandoned his responsibility to protect Israeli national security, and has instead pinned this burden on the shoulders of the United States. But this overlooks the fact that the Netanyahu-Trump team failed not because it lacked initiative, but due to Iran's steadfastness. Despite the heavy blows Iran was dealt, it has continued to adhere to its nuclear, regional and military principles, even in the face of an American president whose actions were difficult to predict up to his last moment in the
White House. Likewise, the assassination of the Quds Force commander in the Iranian Revolutionary Guard, Gen. Qassem Soleimani, which represented a turning point in the confrontation between the two powers, failed to budge Iranian leadership. It did, however, send a practical message about the readiness of the United States to use force and risk a spill-over in the region. And beyond just holding its ground, Iran made qualitative leaps in its nuclear program (especially in the wake of the assassination of nuclear scientist Mohsen Fakhrizadeh, and the attempt to blow up the Natanz facility), which has strengthened Iran's strategic deterrence.
Certainly, these facts, with their strategic implications, will be raised up by decision-makers in Washington and Tel Aviv after having withdrawn numerous operational options and made it clear that reversing the status quo is not among options for Tehran. Moreover, crossing any red lines would mean getting involved in a broad military confrontation that neither side wants. What further complicates the dilemma for Tel Aviv is the shift in the priorities of the Biden administration, which is focused domestically on confronting the economic crisis and the COVID-19 pandemic, and internationally on China. This means that any option would divert the United States from its priorities or weaken its position with regard to China, so the U.S. will make sure to avoid this.
Accordingly, Tel Aviv is increasingly concerned about the weak response by the U.S., and the West more broadly, to its calls for more violent alternatives with respect to challenging Iran. Therefore, Israel is trying, secretly and publicly, to influence what direct the U.S. administration takes, suggesting that it is "not going to wait," according to the message Bennett had for Biden and German Chancellor Angela Merkel. However, the main purpose of his Bennett's position, like Lapid's pleas to formulate a plan B in case of the nuclear negotiations fail, may be an attempt to play the bad cop in confronting Iran. Since the government of the enemy has abandoned all compliance with demands, including conducting maneuvers in the Gulf and neighboring countries and moving tankers and building fortified bunkers, the call for renewed negotiations should mean turning up the heat on Tehran, as Israeli Defense Minister of Defense Benny Gantz suggested to the Americans, according to the Al-Monitor website.
America's refusal to meet Israeli demands, so far, indicates that there is a consensus by authorities in Washington that such a step could provoke a response from Iran, further complicating the situation and forcing the U.S. down a road from which it would be difficult to turn back. Not to be deterred or withdraw in retreat, Israeli President Isaac Herzog complained that Iran "is exploiting this inaction, this lack of coordination, [which is] a clear threat to international peace and security." He also said that "we see the world's failure to act in concert, to settle on a strategy to sever Iran's tentacles in the Middle East, to restrain its ballistic missile program, and to shut down its nuclear program. This is certainly significant at a time when the Israeli foreign minister is visiting Washington with the aim of developing a joint plan B for Iran. Meanwhile, U.S. Secretary of State Antony Blinken called on his Israeli counterpart to limit Chinese interference in the Israeli economy, proving that Washington will not give a pass to its Israeli ally. With this same demand that the U.S. is raising with all of its partners and that has become its slogan, the U.S. is proving that its voice is loudest when it confronts its global rival: China.
About this publication
---