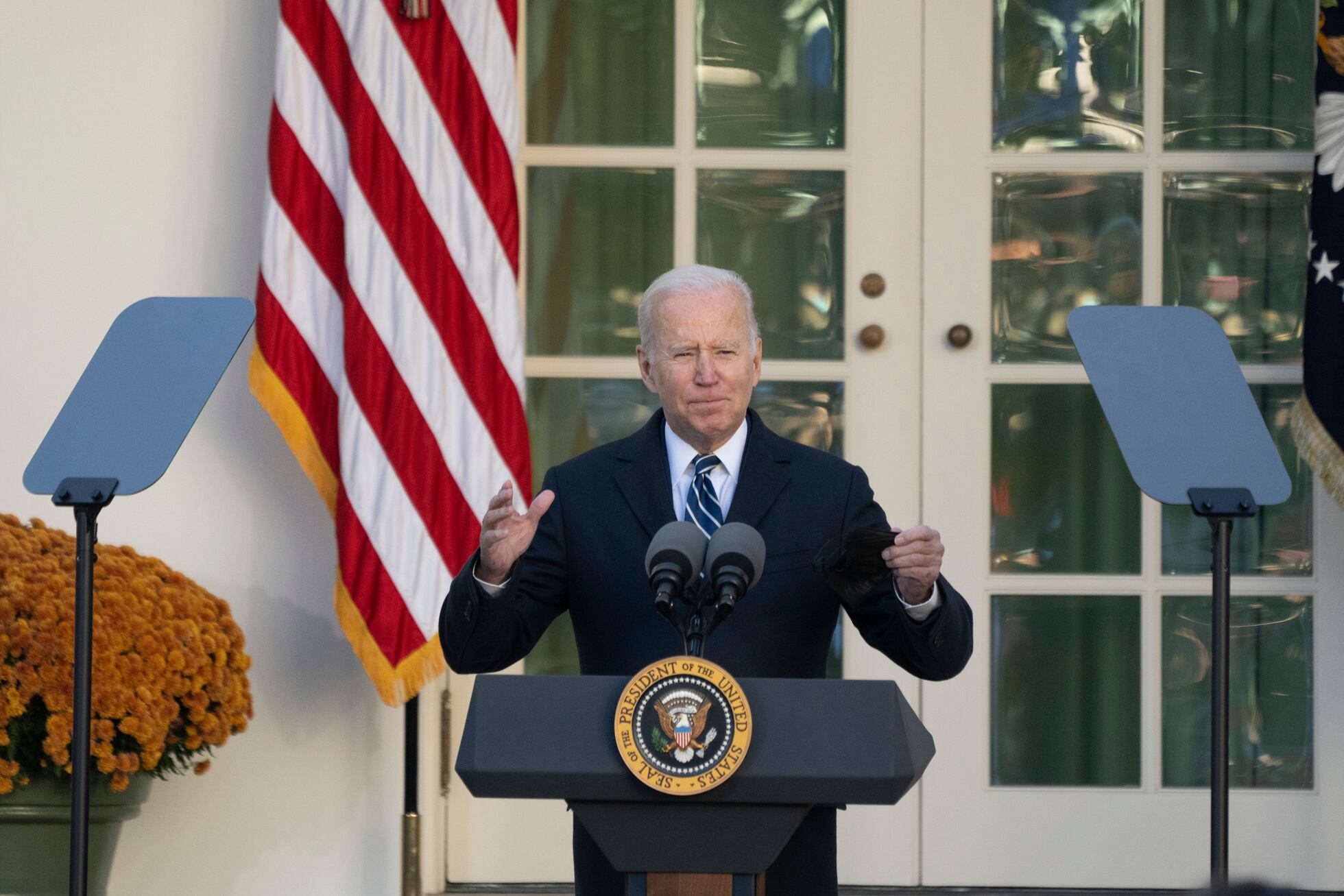 The partial approval of the gigantic social spending plan sets in motion a profound transformation for the United States.
After three months of tension, the House of Representatives approved an ambitious social spending plan Friday that aspires to form a large part of Joe Biden's legacy as president in terms of domestic policy. The figures and reconstruction narrative are reminiscent of the New Deal in the 1930s. In total, the plan amounts to more than $1.75 trillion, which includes the expansion of public health, $18 billion for public early-childhood education, $150 billion for the care of elderly dependent people, $200 billion for paid leave, $150 billion for accessible housing and more than $500 billion to combat climate change.
This final chapter arrives two weeks late. The lack of agreement for its approval meant that Biden did not have the credibility he needed to lead at the U.N. Climate Change Conference of the Parties in Glasgow and demand big commitments from others. The expense will be paid for by a tax increase that, according to the White House, will not affect the middle class. If it is approved in its entirety, millions of Americans will experience something vaguely similar to a European social state for the first time. Nancy Pelosi called it "a pillar of health and economic security in America."
Although the legislation is still vulnerable, partial approval provides a powerful political boost to support Biden at a worrying time of decreasing popularity and produces an instant change of atmosphere, something the Democrats very much need as they promised voters a great deal to win the White House and a majority in both Houses. The Democrats are calling their program "a time to act," which is fitting.* Biden told Democratic legislators that his entire presidency depends on this moment. If the total social spending plan is added to the giant infrastructure plan approved last week ($1.2 trillion) and to the direct aid for the COVID-19 crisis ($1.9 trillion), Biden's administration will have flooded the economy with almost $5 trillion (four times the gross domestic product of Spain) in its first year.
With an even number of seats in Congress and a radical Republican opposition, the Democrats cannot lose even one vote in the Senate. The initial plan, driven by the progressive wing, amounted to $3.5 trillion. It was significantly reduced by the opposition of two self-styled moderate senators, Joe Manchin and Kyrsten Sinema. They have still not committed to vote for the plan. But the Democrats and the president have ended the tough negotiations. It would be very risky to start the 2022 election year with this still pending. Manchin and Sinema now have to walk the fine line between legitimate skepticism (after all, they represent nonprogressive constituencies) and boycotting the most voted-for president in history.
*Editor's Note: This quoted phrase, accurately translated, could not be verified.
*Editor's Note: This quotation, accurately translated, could not be verified.
About this publication
---