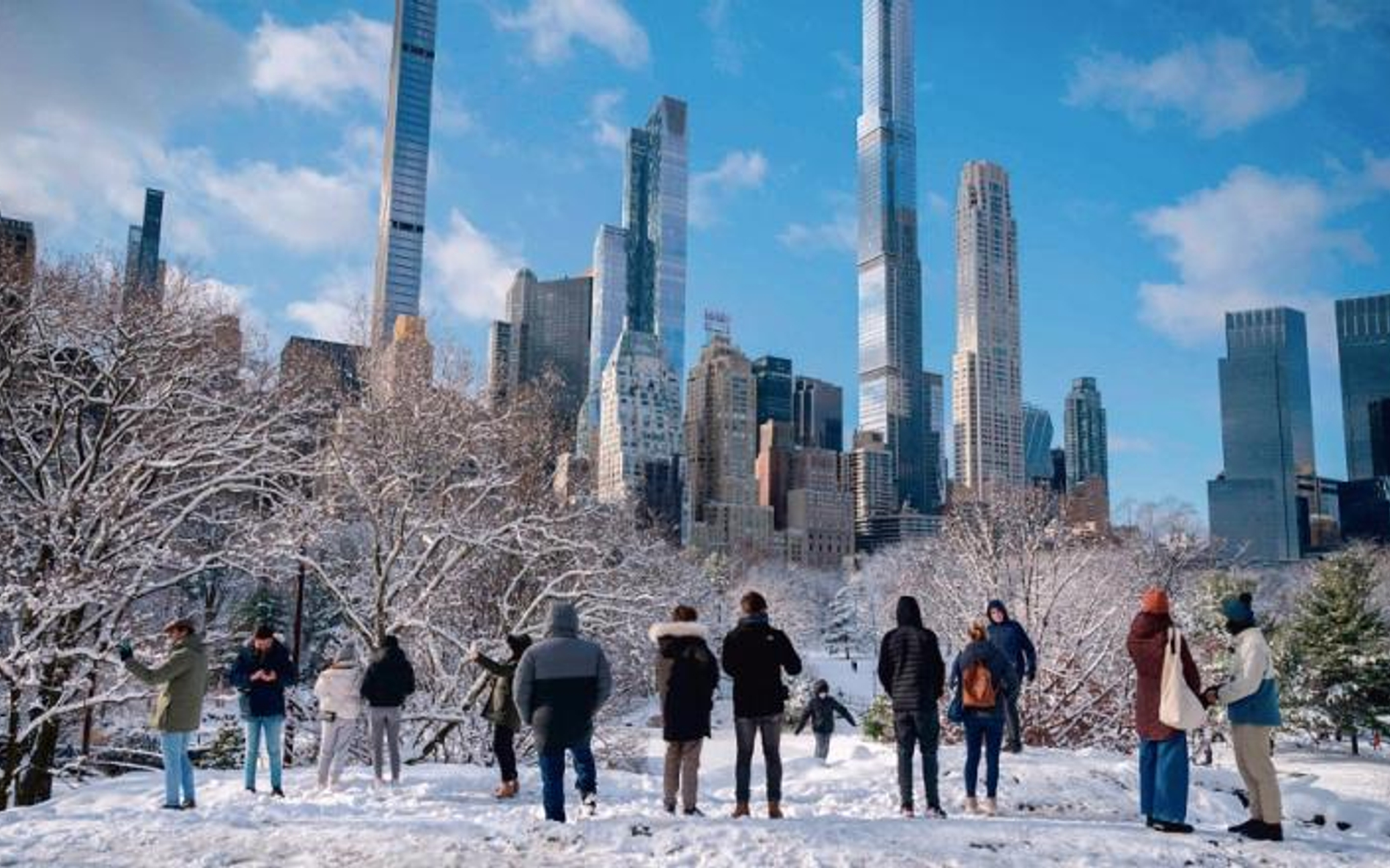 The number of immigrants coming to the United States is falling, exacerbating the problem for companies seeking to hire.
One of the biggest problems in the United States today is the "great resignation" from work. During the pandemic, Americans, regardless of age and occupation, are quitting their jobs and leaving gaps in the labor market. In the second half of 2021 alone, more than 20 million Americans left their jobs. There are many reasons for this, including fear of COVID-19, child care, early retirement and professional burnout.
"A year ago, I quit my job to take care of my 6-year-old son, whose schooling was conducted virtually due to the pandemic," says Marta, a New Jersey resident, one of the millions of Americans forced to make such a decision during the pandemic.*
They Are Taking a Break
For decades, people have lived for their jobs. The pandemic gave Americans the opportunity to reflect about what is more important to them, according to Karin Kimbrough, an economic analyst for LinkedIn, who spoke to CBS' "60 Minutes," and added that the number of Americans quitting jobs is the highest it has ever been. People are quitting, taking a break and not seeking a new job right away. Kimbrough added that this is not a question of relying on pandemic support payments because those ended in September. She stated that some people are moving to less expensive neighborhoods, leaving permanent gaps in the labor market in large cities.
As a result, job listings appear in front of grocery stores, restaurants, factories and warehouses. Some employers are offering every kind of incentive, including higher wages, better benefits, paid college tuition and signing bonuses just to find employees, but still they struggle to fill positions.
One of the factors contributing to the labor market shortage that is not discussed very much is that in recent years, there have been fewer immigrants coming to the United States, according to "NBC News." According to data from the U.S. Census Bureau, immigration to the U.S. is 75% lower than in 2016. Along with falling birth rates, shrinking immigration is one of the main reasons for the slowest population growth in decades.
Discouraged from Emigrating
Since 2016, foreigners have been discouraged from coming to the United States in the face of former President Donald Trump's hostile rhetoric and immigration policy. The pandemic has further contributed to the situation by closing borders and forcing lockdowns.
Contrary to what the former president thought about immigrants taking jobs away from Americans, the lower number of workers from abroad has exacerbated the labor shortage in the U.S. during a time of mass resignation. This has contributed to supply chain disruptions and made it difficult for residents to access services.
More immigrants are willing to take jobs in the service industry than Americans. Accordingly, the service industry is suffering from the greatest shortage of workers as a result of the pandemic. As much as 21% of the immigrant population works in commerce, restaurants and hospitality, compared to 14% of people born in the U.S., according to the Census Bureau. Furthermore, immigrants work in areas such as food production and preparation, construction and repairs, occupations that are currently experiencing labor shortages. Employers are feeling the impact from a lack of immigrants in the labor market, something which has made it more difficult to find suitable help, according to NBC.
Higher Wages and Inflation
Wages present another problem for the economy with respect to immigrants. Immigrants, especially recent arrivals, are more likely to accept lower wages than American workers. To hire local workers, business owners must offer higher wages and find employees from a sector that is not their first choice. To pay higher wages, businesses must increase the price of goods and services, which in turn contributes to inflation.
The COVID-19 pandemic has disrupted the U.S. economy in many ways. However, the decline in immigration, and hence the number of employees, plays a major role in the labor market shortage. If the labor market shortage continues to grow, political debate in the upcoming midterm elections must focus on immigration policy, according to NBC.
*Editor's Note: Although accurately translated, this statement could not be independently verified.
About this publication
---