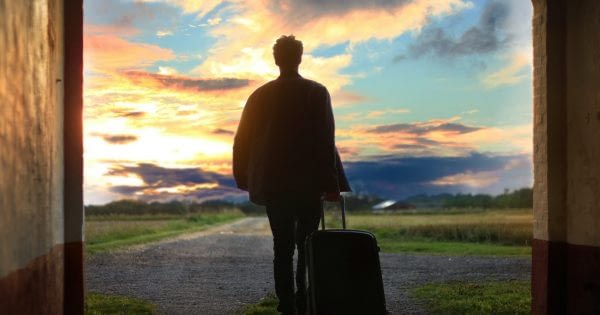 While in Mexico around 2 million jobs have been lost since the arrival of the pandemic, in the United States 4 million citizens voluntarily left their jobs during the health crisis, according to the U.S. Bureau of Labor Statistics.
This U.S. phenomenon is remarkable; it seems ironic that people would choose to leave their jobs in the middle of a pandemic. Where is this wave of resignations in the U.S. coming from? To a large extent it is a response to the ambitious financial assistance package signed by President Joe Biden for $1.9 trillion, the same package that has sustained the pockets of the majority of U.S. citizens.
Biden signed a monthly check for $1,400 directly to all those who fulfilled two requirements: they had filed their tax returns and they had an annual income of less than $75,000.* It sounds good, doesn't it?
Although most people do not want to work in places where the risk of infection is higher, such as restaurants, hotels, shops or bars, one thing is certain: Upon receiving a monthly check of $1,400, it makes sense that many people would have no desire to go to work. Another factor that justifies the huge tidal wave of resignations is the change in people's mentality, leading many to make the decision to leave a job that causes stress or simply does not bring them joy.
I know people in the U.S. who, after receiving financial assistance, not only gave themselves the luxury of leaving their jobs, but also took advantage of the situation to invest in the stock market, which has increased in recent months.
On the other side of the coin, the lack of personnel in the labor market has caused difficulties for companies that are currently looking for ways to attract more workers. With that, they must accept the general increase in the cost of work. One in seven companies in the U.S. increased their salaries; they also offered temporary pay raises, or paid workers who encouraged others to apply for work. Thus, big companies like Target and Best Buy continue to rethink their hiring strategies.
We are talking about a highly relevant factor that could lead to an increase in inflation. In turn, it has transformed the vision of those searching for jobs, given that today they demand higher salaries, more benefits and more respect — a situation that has changed the way in which companies relate to their employees.
While some specialists state that it might be a temporary phenomenon, others are sure that it is the start of a crucial transformation in the American labor market. We will have to wait for the effect of this huge financial aid to pass and observe whether companies maintain the current focus, given that although only four states are still receiving support checks, new financial incentives for 2022 have been announced in the U.S. Furthermore, the future of employment in many sectors seems to lie with a hybrid model (in person and virtual) that allows people to achieve a balance between work and their personal life.
*Editor's Note: The $1,400 stimulus checks were issued once, not monthly. Parents of small children are eligible for additional payments.
About this publication
---