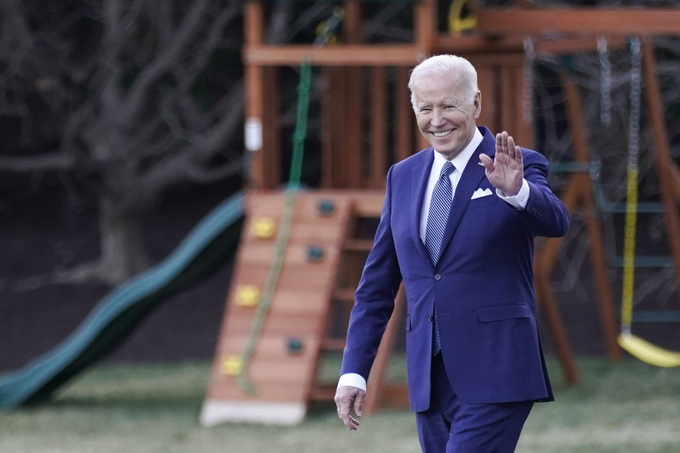 Sanctions against Russia are escalating again. On March 11, Biden announced that the United States, along with other Group of Seven countries and the EU, would revoke Russia's "most favored nation" status. Later that day, the White House released a joint statement by G-7 leaders announcing they will in fact, according to their respective national procedures, revoke Russia's "most favored nation" status.
"Most favored nation" status refers to the preferential treatment a nation receives by other member states of the World Trade Organization in international trade of goods and services, as well as protection for intellectual property rights. WTO countries must immediately and unconditionally provide this preferential treatment to other member states.
The implication of the U.S. stripping Russia of its "most favored nation" status is that Russia's exports to the U.S. will no longer enjoy low tariff rates, sharply reducing Russia's ability to compete in the market.
However, the U.S. is not Russia's main export market. In 2019, China, accounting for 13.4% of Russia's exports, ranked first among Russia's export markets, in contrast with the U.S., which did not even rank among the top 10. Accordingly, the U.S. revoking Russia's "most favored nation" status will have a limited impact.
Yet, considering that EU countries collectively make up Russia's largest trading partner and that Holland and Germany are respectively Russia's second and third largest export markets, the EU's cancellation of Russia's "most favored nation" status will inevitably cause Russian exports to suffer.
During an interview, Bai Ming, deputy director of the international market research department at the Chinese Academy of International Trade and Economic Cooperation, stated that oil and natural gas exports are paramount for Russia's foreign trade. Now that Russian oil and gas exports are restricted, and in some cases banned, canceling "most favored nation" status means Russia's other commodity exports will now be targeted, intensifying the pressure that Russian trade already faces.
Some analysts believe that "most favored nation" treatment is one of the core principles of the WTO. Revoking Russia's "most favored nation" status produces a sort of "crowding out effect" and results in "decoupling." This will deal a blow to economic globalization.
So far, the United States and Europe have already imposed numerous economic sanctions on Russia. Besides excluding some Russian banks from SWIFT, or the Society for Worldwide Interbank Financial Telecommunication, the U.S. and Europe have ruthlessly attacked oil, the lifeline of the Russian economy. The U.S. has announced it would stop importing oil, natural gas, and coal from Russia. The European Union also announced plans stating that this year it will cut Russian natural gas imports by two-thirds.
Scholars in Beijing believe that these sanctions, while seemingly severe, are actually quite limited in their economic effect. While the U.S. is engaging in provocation, it is Europe that will bear the brunt of the economic damage.
Chen Fengying, a researcher at the China Institutes of Contemporary International Relations, told the China News Agency that U.S.-Russia trade amounts to only $20 billion a year in contrast to the European Union, which is Russia's largest trading partner. Compared with ties to the U.S., the EU and Russia's economic and trade ties are much closer. Therefore, by imposing economic sanctions on Russia, the EU wins a Pyrrhic victory, and the U.S. economy will continue practically unscathed.
Chen Fengying stated bluntly that the U.S. is working behind the scenes to prevail as the largest benefactor of the crisis by using sanctions to eliminate Russia's natural gas from the competition and by attracting global capital to flow into the U.S.
About this publication
---