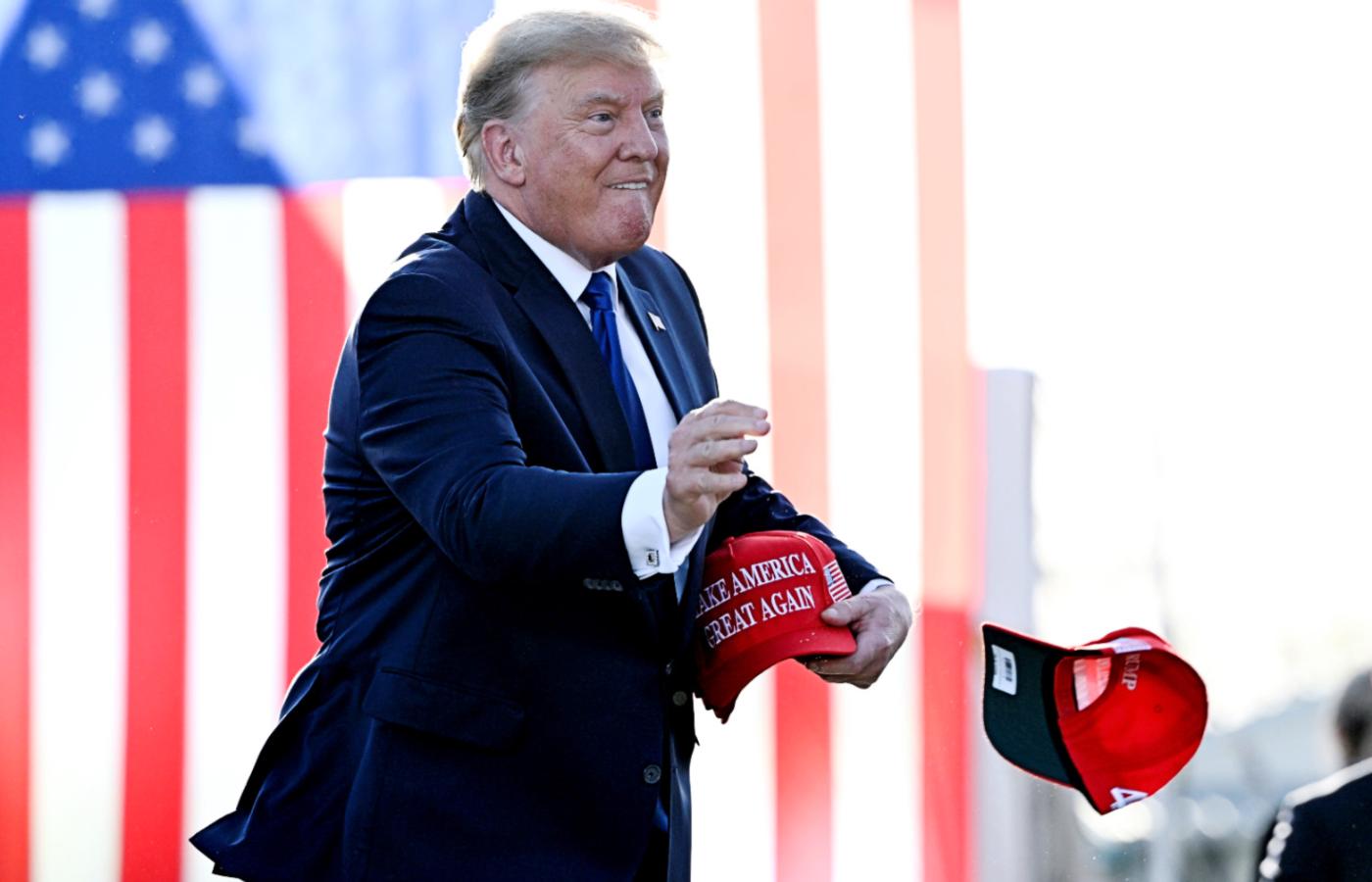 Elon Musk has announced that after he buys Twitter, he will lift the ban on the former president. But that's not the end of good news for Donald Trump.
Fate has favored Donald Trump lately. Elon Musk's acquisition of Twitter will boost the former president's clout. And the results of the Republican Party primaries so far, before this year's congressional elections, prove his continuing popularity among Republican voters. Despite recent speculation that Trump's influence in the GOP is waning, the facts seem to point in the opposite direction.
Trump's Truth
Musk's acquisition of Twitter has not been finalized yet, but if it eventually comes to fruition, it will also be a success for Trump. The world's richest man has announced that he will lift the ban that the social platform's management imposed on the former president. Musk declared that the ban was "morally wrong and flat-out stupid." He argues that permanent bans on Twitter should be reserved only for accounts "that are bots or scam accounts," while if someone tweets "something that is illegal or destructive" then there should perhaps be a "temporary suspension" or that such a particular tweet should be blocked.
Trump used Twitter to spread lies, disinformation and hate speech, exacerbating divisions in American society, which was the reason he was banned from the popular platform. Musk said that Twitter is biased and has strong left-wing prejudices, which he thinks is explained by the fact that it was created by liberals from San Francisco. Under his leadership, he promised, it would become "more objective."
When it was first rumored that Musk would acquire Twitter, Trump said he would not return to Twitter because he had his own social media network, i.e., Truth Social. The name became the subject of ridicule — it was compared to Pravda, a Soviet Communist Party organ. When Twitter becomes Musk's property, we expect that the former president will definitely use it again, especially if he runs for the White House in 2024.
Trump's Endorsement Pays Off
Meanwhile, the Republican Party primaries, which have been taking place since early May and are considered a barometer of Trump's popularity and influence in the party, are going his way. On Tuesday in West Virginia, Alex Mooney, the candidate he endorsed for the House of Representatives decisively defeated his rival, David McKinley. McKinley had the GOP establishment behind him. In Nebraska, Charles W. Herbster, the state's candidate for governor and Trump's favorite, lost, but it is believed that was mainly because of sexual harassment charges involving numerous women before the election.
A week earlier in Ohio, J.D. Vance won the Republican primary for the U.S. Senate. Trump had endorsed Vance, author of the acclaimed book "Hillbilly Elegy." Vance had condemned Trump after the 2016 election, called him a racist and an idiot, but eventually moved over to his camp. In Ohio, all the Republican candidates in the local primary supported by the former president also won. Next week's Senate primaries will be held in Pennsylvania and North Carolina, and polls indicate that the candidates Trump favors will win.
A candidate who wants Trump's endorsement is usually required to support Trump's claim that his 2020 presidential election victory was stolen. His supporters are generally ultraconservatives who, if they win the party's nomination, will compete against Democratic candidates in November. In the states where liberal-left or moderate, centrist voters dominate, Trump supporters are somewhat on the losing side, but in conservative states and districts, they stand a chance. The outcome of the November election may determine whether Trump will retain his dominant position in the Republican Party.
Republicans Are Shifting Their Positions
For now, Trump is the undisputed GOP leader and his support for the party's aspiring politicians, or lack thereof, typically determines their chances. Every week, Trump appears at rallies speaking to crowds of supporters. Even his greatest Republican antagonist in the Senate, former presidential candidate Mitt Romney, who twice voted in favor of his impeachment, admitted that if Trump wants to run for the GOP nomination for the White House in two years, he will most likely win.
After Trump supporters stormed the Capitol on Jan. 6 last year, many GOP politicians condemned him for inciting an insurrection, but they have now changed their position 180 degrees. On Tuesday, the media released a recording of a conversation with Sen. Lindsey Graham in which he strongly dissociates himself from then President Trump and even praises Joe Biden. A few days later, fanatical Trump supporters surrounded the senator at the airport, chanting "Traitor!" Soon after, Graham expressed his support for Trump, and Republican House Minority Leader Kevin McCarthy, who had also condemned him on Jan. 6, met him at Mar-a-Lago and apologized.
About this publication
---