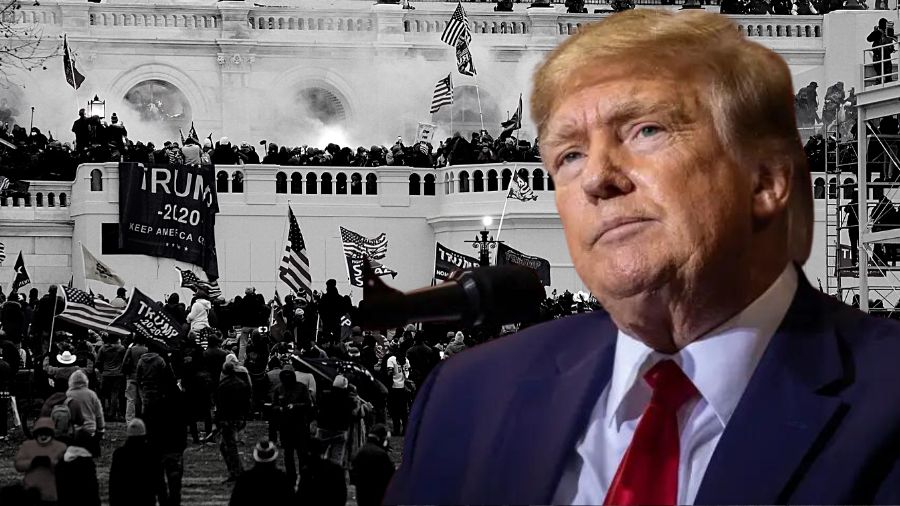 The televised hearings of the investigation into the attack on the Capitol have been designed to discourage Trumpism.
Not only has the impact of the Jan, 6, 2021 Capitol attack footage not been forgotten, but it has regained its full force with heretofore unreleased recordings. The beginning of the House Select Committee to Investigate the January 6th Attack on the United States Capitol hearings, broadcast by several networks, is an important step in the struggle to stop the rush toward autocracy, which the United States came so close to that day. The committee was formed almost a year ago and is composed of nine members of the House of Representatives. Of these nine, only two are Republicans, given that the party leadership boycotted the investigation.
Although the investigation is still ongoing, the committee has decided to present its partial conclusions without pulling any punches. The testimony of a police officer who was wounded by the mob showed the true face of the violence. A documentary filmmaker who was following the leader of the violent supremacist group Proud Boys that day revealed the coordination between extremist groups in leading the attack on the institution. It also showed how a tweet from Donald Trump convinced them they were authorized to act by the president of the United States. The committee has promised more revelations in upcoming sessions, including evidence that Trump "supervised and executed" a precise seven-stage plan to subvert the peaceful transfer of power, despite being fully aware that he had lost the election. The second televised hearing is set for Monday, June 20.
There is no doubt about this: A year and a half ago, an armed mob led by President Trump stormed the Capitol to disrupt the certification of the election he had lost. The goal was to overturn the election results and instigate a constitutional crisis to keep Trump in power illegally. It is the very definition of a coup d'état. The firmness of a handful of people, especially Vice President Mike Pence, prevented the coup from taking place. Five people were killed in the assault, including a responding Capitol Police officer. Four more officers committed suicide afterward. The FBI has identified and arrested more than 840 people connected to the attack. Of these, 305 have already pleaded guilty. Six defendants who chose to go to trial were found guilty.
The detailed broadcast of what happened is an important step in exposing the facts. The U.S. is facing an election year in which some Republican voters who are addicted to Trump believe the 2020 election was fraudulent. Trump's acolytes not only continue to spread the lie, but they are also willing to repeat it if the occasion arises. Others justify doing that, or look the other way, for fear of Trump's mobilizing power. The Republican vice chair of the committee, Liz Cheney, addressed her party colleagues on Thursday to remind them, "There will come a day when Donald Trump is gone, but your dishonor will remain."
The real objective of these hearings is to defend the institutional legitimacy of the system, because, as Committee Chairman Bennie Thompson said, "Our democracy remains in danger. The conspiracy to thwart the will of the people is not over."
About this publication
---