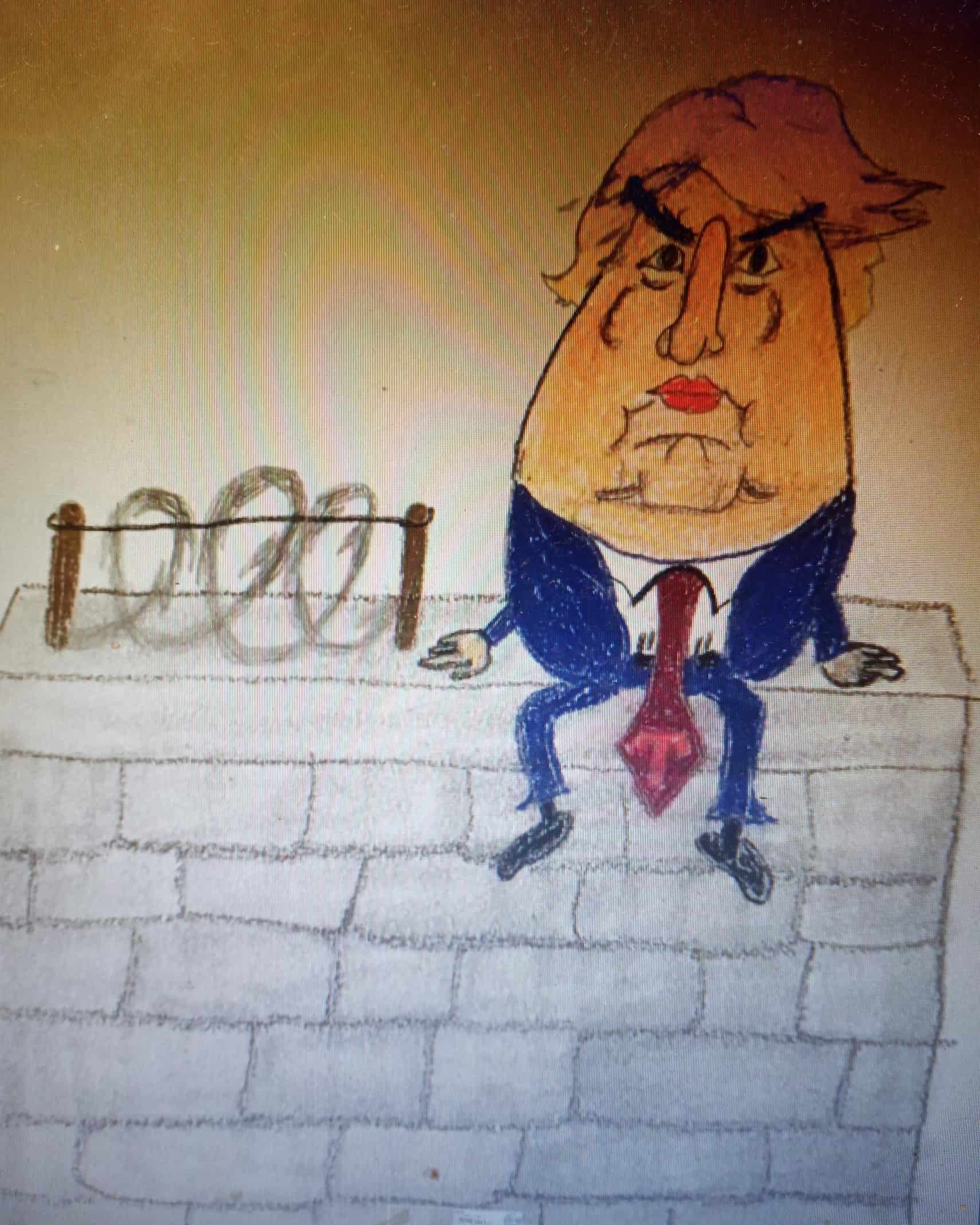 For years, "The Donald" has denigrated his adversaries with all kinds of nicknames, but now there are those, like the conservatives of the New York Post, who are trying to beat him at his own game.
In two years' time, will "Toxic Trump" be challenging "Sleepy Joe" for the White House? For the past few days, Republicans who are fed up with "The Donald" but didn't dared raise their head above the parapet for fear it would be cut off have become emboldened by the outcome of Tuesday's vote, an inauspicious one for the former president: It's now or never. Former House Speaker Paul Ryan, once a vice presidential candidate and now working as a consultant, says that Donald Trump's ineligibility to get reelected will clearly emerge before 2024. Trump succeeds in staying afloat only by instilling fear.
The Wall Street Journal, voice of the conservative establishment, is writing editorials about Ron DeSantis and his superior governing skills and trustworthiness. Mike Pence emerged in an exclusive interview with CNN, a network that Trump loathes. However, there are also those who caution that it is extremely hard to unseat someone backed by an endless army of fanatical supporters and who has always been gifted with a diabolical ability to demolish his adversaries with slander and ridicule.
It's a fact that during his time in the White House, Trump destroyed Sen. Marco Rubio by calling him "Little Marco," Jeb Bush, with the nickname "Low Energy Jeb," while for Sen. Ted Cruz, on top of shaming him with the nickname "Lyin' Ted," Trump threw in slander for good measure by alleging that Cruz' father had been Lee Harvey Oswald's accomplice in the assassination of John F. Kennedy in 1963. On the left, he took the worst out on Sen. Elizabeth Warren, calling her "Pocahontas" and then pinned the image of a liar on Hillary Clinton dubbing her "Crooked Hillary."
But "The Donald" is losing the ability to obliterate with sarcasm. The right-wing media continuously quote his "Sleepy Joe" name for the president, and even on the left, Trump has certainly laden Joe Biden with a picture of slowness and senility that weighs on the president. Still that did not keep Biden from winning. And when Trump recently began calling DeSantis "DeSanctimonious" at rallies, there was none of the usual applause. Even Trumpists like the Florida governor.
Not only do his nicknames no longer work, but now there are those, such as the conservatives of the New York Post, who are trying to beat him at his own game by nicknaming him "Toxic Trump." Due to the political vendettas he has waged, Trump is choosing the wrong candidates who are costing the Republicans seat after seat. "Toxic Trump is the political equivalent of a can of Raid," they write, " … perhaps the most profound vote repellent in modern American history."
About this publication
---