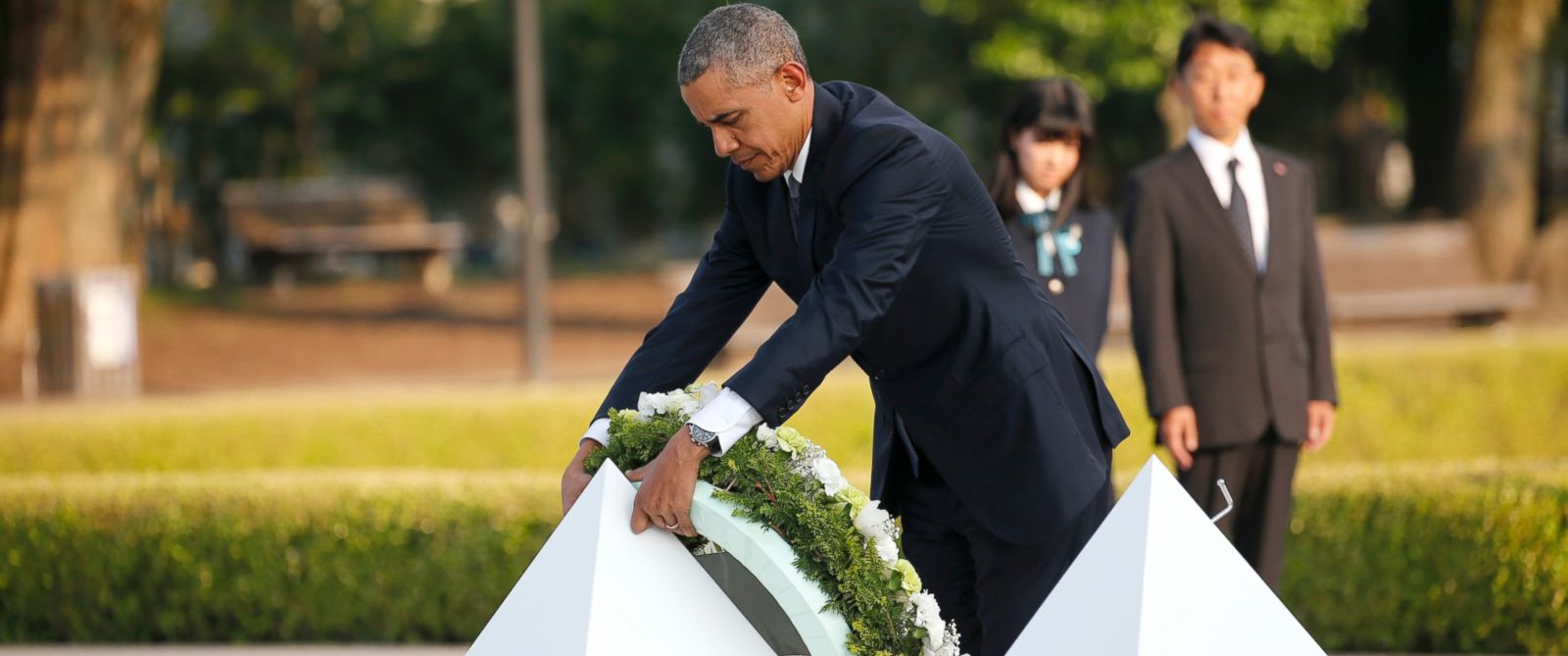 As the first sitting U.S. president to visit Hiroshima, Barack Obama did something that was of undeniable symbolic importance. Though he had not planned to make a formal apology, the fact that he was there and met with survivors is an acknowledgement of the pain and suffering that the United States inflicted, when, to use what Obama said himself on Friday, "death fell from the sky" on Aug. 8, 1945.
However, the symbolic value of this gesture does little to hide that the progress made by the international community, especially the United States, is very weak when it comes to nuclear disarmament.
In his first big foreign policy speech, in April 2009 in Prague – a speech that has been quoted abundantly these past few days – Obama outlined "America's commitment" to create a "world without nuclear weapons." We need to "ignore the voices who tell us that the world cannot change."
These voices are still powerful.
Of course, efforts have been made. When Obama had just been elected, Washington was negotiating a new agreement with Moscow to reduce their nuclear arsenals. Additionally, the role of nuclear arms in the United States' national security strategy has been reduced. And last year, Obama achieved one of the greatest successes of his presidency when he signed an international agreement with Iran on nuclear weapons.
But in stark contrast to his calls for nuclear disarmament, the president agreed to a vast modernization program for U.S. nuclear arms, to the staggering tune of $1 trillion over the next 30 years — a concession to appease the Republican Congress. Not to mention that Obama will be unable to convince China, India and Pakistan to begin discussions about simply stopping the growth of their nuclear stockpiles, let alone reducing them.
There are still 15,000 nuclear weapons in the world. Considering the resurgence of Russian-American tensions and the risk of terrorist groups getting their hands on nuclear weapons, former Secretary of Defense William Perry stated that "the risk of nuclear catastrophe is greater today than during the Cold War."
During his speech in Hiroshima on Friday, Obama stated that we would need a "moral revolution" to put an end to nuclear weapons. That won't be enough. It will also require a political and economic revolution.
About this publication
---