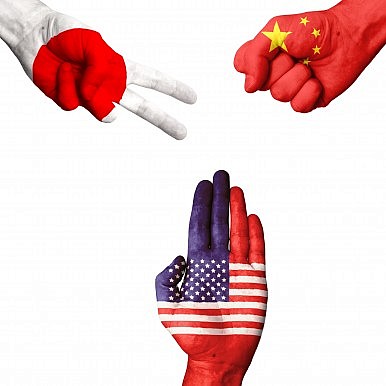 Following the recent Japanese House of Representatives election, a special session of the Diet was convened, and Fumio Kishida was nominated the 101st prime minister of Japan. Following his official appointment by the emperor, the second Kishida government was formed.
Kishida can use the momentum produced by his victories in the Liberal Democratic Party leadership and House of Representatives election to tackle difficult problems, foreign and domestic, and achieve actual results.
Kishida has indicated that he intends to implement his policy agenda with a sense of urgency. In accordance with the manifestos from these two elections, he has established a series of new government panels, including one on the realization of "a new form of capitalism," one to establish a social security system for all generations and one on the realization of the "digital garden city" initiative.
On Nov. 10, Kishida met with Komeito party leader Natsuo Yamaguchi and agreed to distribute 100,000 yen in financial assistance to those 18 and younger from families with an income lower than 9.6 million yen.
On Nov. 19, he will finalize his economic policy and rush to draft a revised budget for the 2021 fiscal year. It is expected that he will issue his COVID-19 policy on Nov. 12.
In the areas of foreign and security policy too, it would be desirable if Kishida would move with a sense of urgency. His first foreign trip was to Britain, where he attended the 26th U.N. Climate Change Conference of the Parties. Next, he should visit America and, through a dialogue with President Joe Biden, reconcile the two countries' approach to China.
Following the "two plus two" meeting of the Japan-U.S. Security Consultative Committee in March, America and Japan agreed to hold an additional meeting before the year's end.
At the formation of the second Kishida government, excepting newly appointed Foreign Minister Yoshimasa Hayashi, all previous ministers retained their posts. Hayashi is intimately familiar with America, having studied abroad in the country and served as a staff member in both the U.S. House of Representatives and the Senate. On the other hand, he has served as the chairman of the Japan-China Friendship Parliamentarians' Union, a pro-Chinese nonpartisan group.
The world has entered an era where Japan must cooperate with its allies, like America, Britain and Australia, to check Chinese hegemony and preserve global peace. For this reason, Hayashi needs to coordinate with Defense Minister Nobuo Kishi and, through the U.S.-Japan 2+2 meetings and other dialogues, demonstrate his willingness to take a clear stance on China.
China has carried out numerous egregious examples of human rights abuse and has its sights set on the Senkaku Islands. Kishida must advance economic security policy, work to introduce the ability of the Japan Self-Defense Forces to attack enemy military bases and increase defense spending, so as to strengthen the deterrent that keeps all Japanese people safe.
About this publication
---