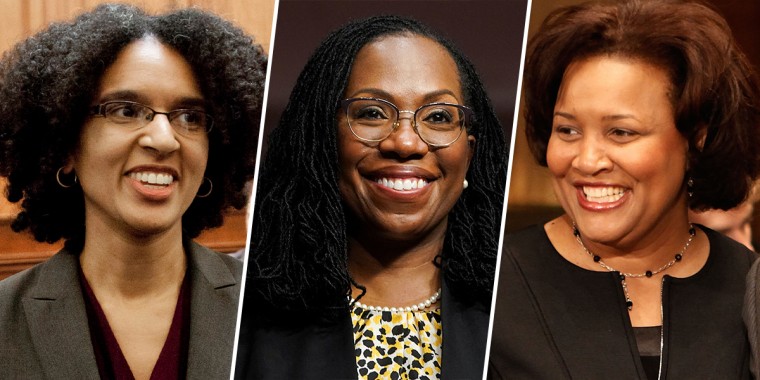 Supreme Court Justice Stephen Breyer announced his retirement at the end of January. The 83-year-old justice was nominated by Democratic President Bill Clinton in 1994 and is expected to stay in office until June. He was a liberal yet moderate justice and considered to be compromise-oriented. Although he took progressive positions on minority rights, gun control and abortion, he took a hard line on crime.
Breyer is believed to have been under considerable pressure from those around him to retire after the 2020 presidential election, the lesson here being that the late Justice Ruth Bader Ginsburg, a progressive, was replaced by conservative Amy Coney Barrett after Ginsburg died unexpectedly during the Trump administration. Looking at the past, most federal judges retired when a president with similar ideological tendencies was in office, and the president has also used ideological sameness as an important criterion when nominating a new judge. Therefore, from Breyer's perspective, it was only possible to add a progressive Supreme Court justice to replace him if he retired before President Joe Biden sought reelection, and while there was a Democratic majority in the Senate.
Notably, Biden promised to nominate a Black woman to fill the next vacant Supreme Court seat. Considering Biden's emphasis on diversity in staffing, it is highly likely that there will be Black female justice on the Supreme Court for the first time. Currently, there is talk of three candidates. Judge Ketanji Brown Jackson of the U.S. Court of Appeals for the District of Columbia Circuit and Judge J. Michelle Childs, a federal district court judge in South Carolina, have successfully been through the Senate confirmation process and are more likely to be nominated. Apart from these two, there is also California Supreme Court Justice Leondra Kruger.
Some Republicans complained about having a Black female Supreme Court justice as well as a Black female vice president. In general, when the president nominates a Supreme Court justice, the opposition party can formally announce it finds the nomination inappropriate on the grounds that the candidate lacks experience or is unwilling to follow precedent. However, this time, race is the issue. Sen. Ted Cruz of Texas, asserted that Biden should name the person with the best qualifications for the Supreme Court, not simply because she is a Black woman.
Perhaps conscious of this kind of backlash, Democrats are not supporting any particular candidate and claim that any Black woman who is nominated will be welcome. Since its beginning, the Supreme Court has had 108 white justices and two Black justices. In addition, 105 justices have been men, but only five have been women. A Black female Supreme Court justice would more fairly represent the country's population. She would also serve as great role model for Black teenagers and contribute to alleviating racial conflict.
However, the future looks too bleak for Democrats and progressives to be toasting a progressive Black female Supreme Court Justice. A research team at Princeton University recently predicted the ideological orientation of a future Supreme Court through a simulation study. The prediction was based on the assumption that the timing of a Supreme Court justice's retirement and the president's nomination is as strategic as it is now and the outcome was derived from a sample of 1,000 simulations each year. The analysis showed that the current conservative orientation of Supreme Court will continue until at least the 2040s, and there is a 50% chance of an ideologically different Supreme Court only after 2050. This is because conservative Supreme Court justices are currently young and they, too, will make strategic retirement decisions.
It seems like the battle between the Democratic Party and the Supreme Court is unlikely to end anytime soon.
About this publication
---