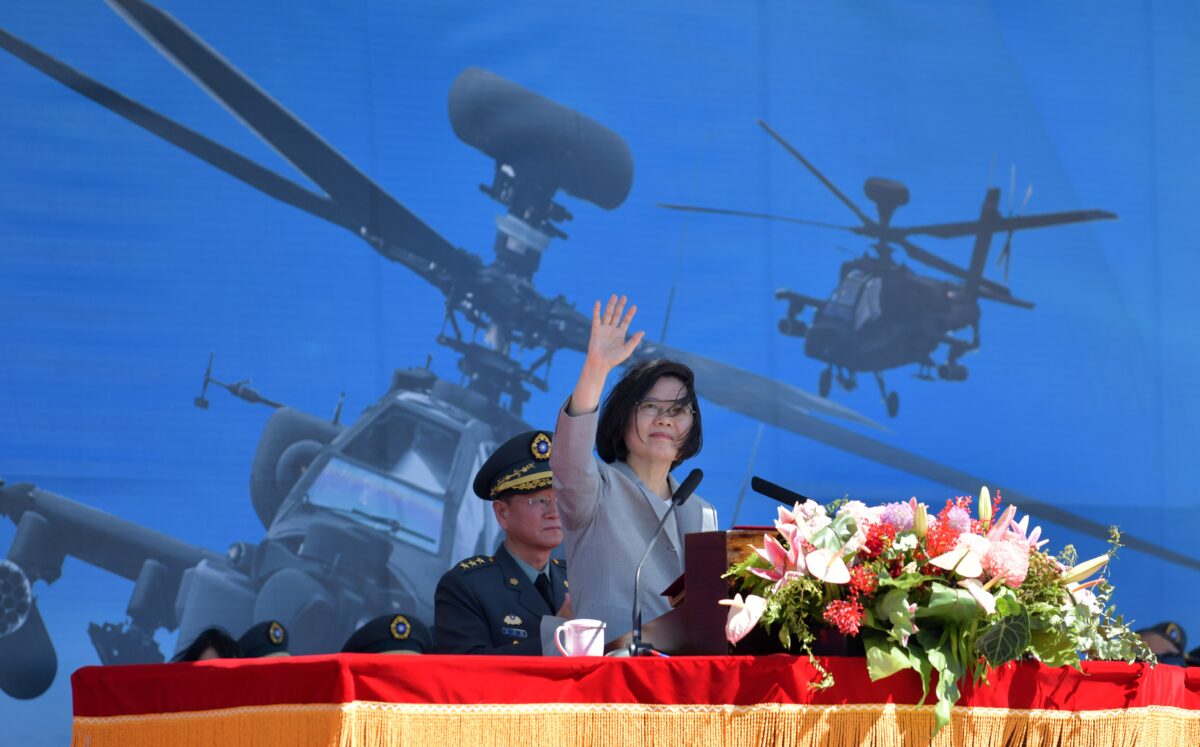 At a town hall meeting in Baltimore on Oct. 21, President Joe Biden said the United States would fulfill its promise to defend Taiwan if it were invaded. In response, the office of President Tsai Ing-wen stated, "We will not bow to pressure, and we will not act impulsively when we have support." However, the Taiwanese should not be lulled into thinking that Biden's strategic reassurance is unconditional or unlimited.
When the United States handles a crisis in the Taiwan Strait, government advisers commonly look for analogous situations or cases in the past for policy reference, and advance and analyze policy options before presenting them to the president for a final decision. In 1996, when the Third Taiwan Strait Crisis broke out, U.S. Secretary of State Warren Christopher, National Security Advisor Anthony Lake, Secretary of Defense William Perry and others convened first with President Bill Clinton, only making a final decision at the very end. Future situations may be similar, and of course, presidents may themselves chair a meeting of the National Security Council in response to any crisis.
In this instance, CNN asked Biden to reaffirm his security commitment to Taiwan. In late August, with the United States having withdrawn from Afghanistan and Biden's approval ratings at the point of collapse, he let slip unwittingly that if Taiwan were to be invaded, the United States would respond pursuant to NATO Article 5. As the Sino-American Mutual Defense Treaty expired at the end of 1979, such strategic reassurance is both fairly appropriate and also more realistic.
It is worth noting that White House officials were not alone in saying that the United States' policy with respect to Taiwan remains unchanged. U.S. Defense Secretary Lloyd Austin, who was abroad attending meetings at NATO headquarters in Belgium, also conveyed from across the Atlantic that the United States would assist Taiwan in defending itself, and that the United States would continue to abide by the One-China policy of opposing any unilateral changes to the status quo.
The main reason for the administration's scramble to clarify policy was that many people questioned whether Biden's reassurance to Taiwan represented a shift in U.S. planning from "strategic ambiguity" to "strategic clarity." Despite the clamor among U.S. academic and political circles advocating for change, it is unlikely that the United States will stray from its position.
First, a policy of strategic ambiguity is most in keeping with the United States' national interests, as this allows the president full discretion with regard to deploying troops should Taiwan need rescuing, and the extent to which the U.S. should defend Taiwan.
Second, if the United States were to adopt strategic clarity, it would be nothing short of unreasonable to force the U.S. to deploy their troops, even if Taiwan provokes the Chinese mainland through its policies or actions.
Third, the United States is a great believer in the strategy of never letting your opponent know what you're going to do or what you're not going to do because the only way to force your opponents to think twice before acting is to keep them out of their depth.
Fourth, strategic ambiguity is not entirely a bad thing for Taiwan. Beijing will not lightly deploy troops if it is uncertain about what Washington will do.
Seen this way, Biden's strategic reassurance to Taiwan is not some blank check for our leaders to fill in — and it is certainly not for President Tsai to decide whether or not to act impulsively!
About this publication
---