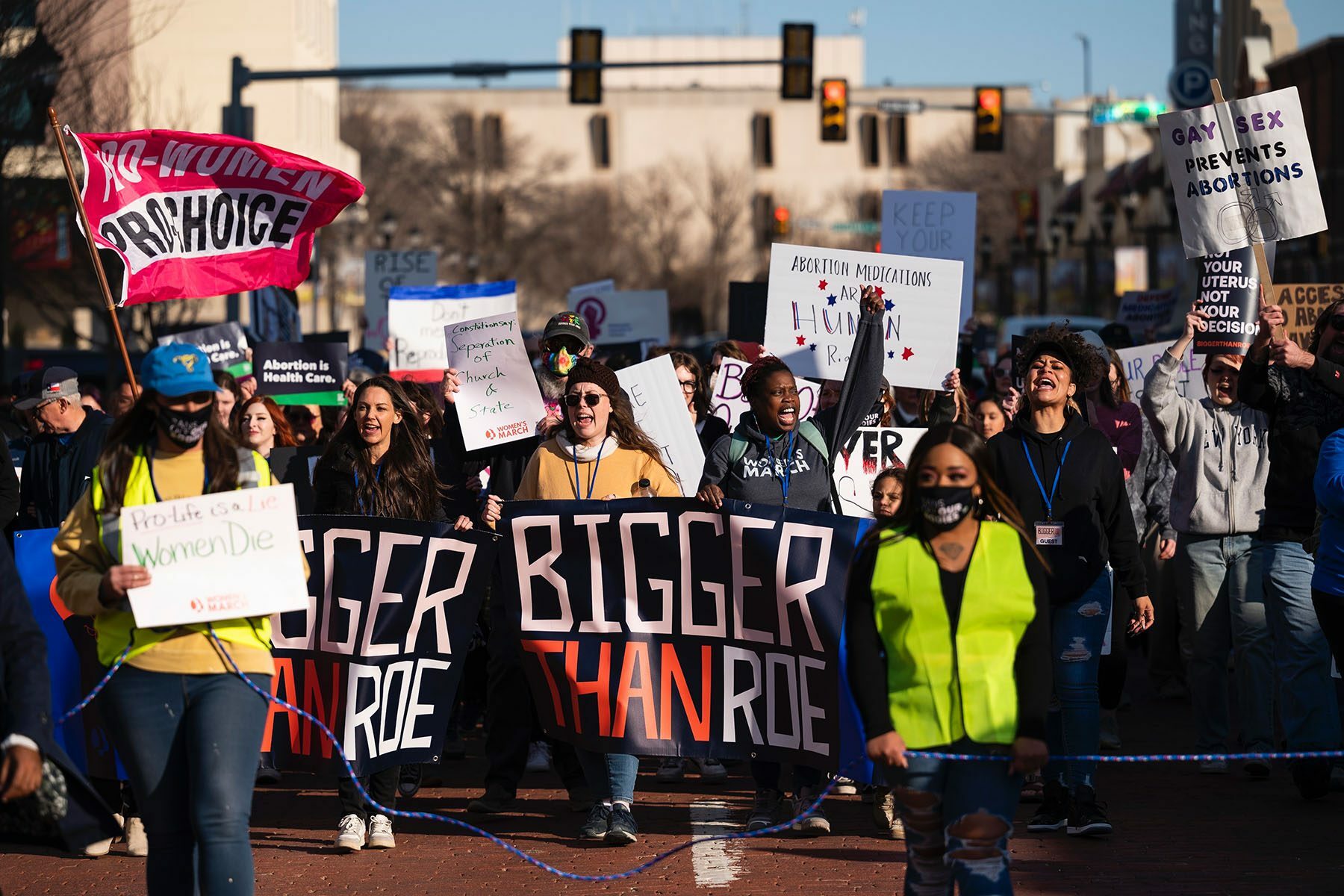 The most recent chapter in U.S. abortion wars involves a safe drug for early abortion: mifepristone. Ideally, medication-induced abortion uses both mifepristone, which acts to terminate the pregnancy, and misoprostol, which acts to initiate contractions and expel the embryo.
In Latin America, both drugs have been central to the struggle for the right to choose for decades.
In some countries, one of the strategies used by anti-choice groups has been to ban mifepristone; misoprostol, however, has many other uses and thus has been more difficult to ban. As a result, in certain cases abortions are performed with misoprostol alone, and it remains a fairly safe and effective method.
Until now in the U.S., both drugs have been legal, with Food and Drug Administration approval. But last week, two federal judges issued rulings — one banning mifepristone, and one supporting its use. Now one of those legal limbos is in play, and that is where the U.S. justice system comes in.
On the one hand, Matthew J. Kacsmaryk, a conservative judge in Texas — appointed by Donald Trump, of course — dared to question the FDA: "But here, FDA acquiesced on its legitimate safety concerns — in violation of its statutory duty — based on plainly unsound reasoning and studies that did not support its conclusions," he said in his ruling, in which he also stated that mifepristone is "unsafe," basically because it can produce an abortion even if it poses no risk to the pregnant woman.
And this raises the issue regarding who has the last word in determining the safety of a drug? A judge? Or an agency that specializes in making such determinations?
On the other side of the debate, U.S. District Court Judge for the Eastern District of Washington Thomas Rice reiterated what has been known for more than two decades: Mifepristone is completely safe.
These legal battles have already begun to have consequences. For example, Walgreens, one of the largest of the chain pharmacies in the U.S., announced that it will stop offering mifepristone in 21 states.*
One truth at the root of this problem is that these conversations about medical abortion are relatively new to public discourse in the U.S. That's what happens when you've had a guaranteed right to abortion for decades. In addition, repercussions from the fall of Roe v. Wade last year were even greater because no contingency plans appeared to be in place if that were to happen.
You might have asked us, the feminists of Latin America! We would have told you long ago that it was essential to guarantee future access to mifepristone and misoprostol. We would have told you that people should be educated about their use so they would not become negatively targeted as "satanic pills used to kill."
Nationalistic discourse in the U.S. that allows it to see itself as the most just and progressive country — the utopian future in the present — leaves many strategic gaps, even among activists with the best of intentions. And this is evident when one sees the immense ground that anti-rights groups have gained in less than a year.
One hopes that reproductive rights groups will be able to resist and bounce back, for although it seems that when we look at the U.S. we are looking at our past, this will undoubtedly have future repercussions in Latin America.
*Editor's note: Although this article was accurately translated, Watching America has been advised by Walgreens that it does not currently dispense mifepristone in any location, did not make a decision "to stop offering" the medication, and plans to dispense mifepristone in any jurisdiction where it is legal to do so.
About this publication
---