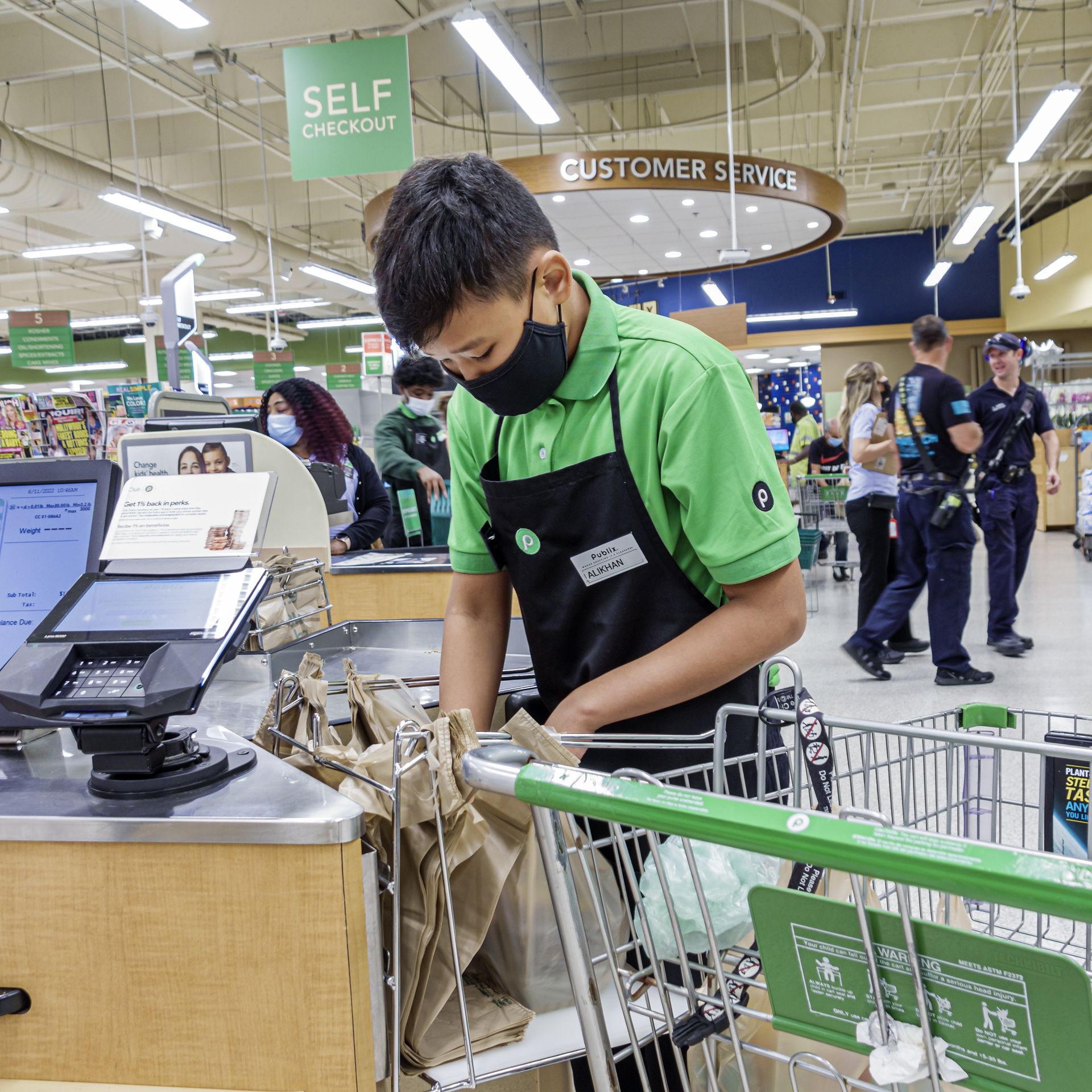 Some 20 states in the U.S. have approved or are considering approval of legislation that allows work — even dangerous work — for minors, a violation of international conventions and a mockery of America's vaunted defense of human rights.
Child labor was commonplace during the Industrial Revolution; poor families had no other recourse if they hoped to survive. Children worked in miserable conditions for low wages; in mines, in agriculture, in the textile industry and in glass factories and canneries. They shined shoes, delivered newspapers and were messengers and peddlers.
The Great Depression in the United States exacerbated such exploitation, locking the poor in a vicious cycle of poverty. Photographs in history books, newspapers and magazines provide testimony and are part of the iconography of labor and how it plundered the most vulnerable human beings. Yet, is it really ancient history?
Sadly, the leading question is this: Has child labor returned to the United States? And the answer is yes.
The U.S. Labor Department provides figures that should shame the richest country in the world, the one that sells itself as an icon of human rights and spares no epithets in prosecuting — even lying — about others.
More than 4 million minors are legally employed and between 1 million and 2 million more work illegally in exploitative conditions. In 2022, there was a 37% increase in the number of employed minors, with full knowledge that it violated the Fair Labor Standards Act, which in 1938 banned most child labor.
Actually, the law did not completely ban child labor. It established the minimum age for most types of nonagricultural work at 14, only limited the number of hours children under 16 could work, and banned children under 18 from working in any occupation deemed hazardous.
It turns out that thus far in 2023, especially during May, certain U.S. media speaking for a variety of ideologies — the left, progressivism, pure liberals and the right — have taken up the issue, a sign that the problem exists. Some have asserted that child labor is a major threat to the health of children in the United States.
Labor Department data also reflect a 69% increase in illegal activity. Between 2018 and 2022, federal regulators opened cases for 4,144 child labor violations among 15,462 young workers.
It would be like "discovering" the importance of water to say that underage immigrants who have traveled illegally and unaccompanied by adults to the United States are part of that exploitation, a situation where minors hold dangerous jobs.
However, the debate — even without the fanfare that should occur in a country supposedly of rights — sheds light on the fact that a group of U.S. children working in agriculture are involved and often ignored. Martha Wurth, Human Rights Watch researcher on this issue for more than a decade, wrote in Newsweek that "These were not children working on their own families' farms. These children were working as hired laborers, often on large commercial agribusiness operations."
These Times reported in two recent issues about child labor in the United States, citing the extensive February report in The New York Times about children without documentation from Central America working in food processing plants, on construction projects, large farms, in garment factories, among other workplaces in 20 states across the country. Some put in 12 hours a day and many did not attend school.
A second story — by the Labor Department itself — appeared in a press release in early May, reporting the discovery of 305 children who worked for three MacDonald's franchises among the dozens of restaurants it operated in Kentucky. The children's workday exceeded "legally permitted hours" and involved tasks that were prohibited by law. Some children were as young as 10, the publication noted. McDonald's also employed children in Maryland, Ohio and Indiana.
The detailed report presented last March by the Economic Policy Institute shows that over the last two years, at least 10 states have tried to weaken protections against child labor, just when violations of these standards are on the rise.
The study, which covers the period from 2015 to 2022, explains the connection between child labor and the immigration system, which is nothing new. However, the study doesn't limit its coverage of that appalling labor market to immigrants with reference to serious labor violations in dangerous manufacturing and food packaging jobs, weak state laws, coordinated multi-industry pressures to expand access to lower-paying jobs — and child protection laws. "Children of families in poverty, and especially Black, brown, and immigrant youth, stand to suffer the most harm from such changes," EPI found.
Arkansas, Gov. Sarah Huckabee Sanders, who served as Donald Trump's press secretary, signed legislation in March scrapping age verification requirements for employed 14-year-old boys, calling the laws "burdensome and obsolete." So did Wisconsin. Iowa Gov. Kim Reynolds also threw out labor protections for minors and now allows 14-year-olds to work in roofing, construction and demolition.
For years, the Opportunity Solutions Project, which advocates for child labor, has hired 115 lobbyists with a presence in 22 states to push for new legislation to allow this over-exploitation of children for corporate profit, as verified by the group Open Secrets.
Clearly, we are not talking about things of the past.
The situation may vary from state to state in the U.S. For example, in Ohio, there are no restrictions on the number of hours that 16 and 17-year-olds can work: eight hours every day, 40 per week when school is not in session; and during the school year, three hours of work per day and up to 18 hours per week are allowed.
Of course, this is not 1900, when 18% of the entire labor force in the United States was under the age of 16, but current circumstances show that the investigations that exposed cruel exploitation and the photos of outrageous working conditions for children that reappeared in pamphlets along with the printed denunciations need to occupy a space in the media today. Exposure of such situations need to fill the social networks and raise consciences once again and force the United States, its leaders, politicians and business people to respect and apply the standards they demand of others — something that they themselves do not exactly do.
The United States has turned back the pages of history 100, 120, 140 years and more. Charles Dickens could rewrite "Oliver Twist," with its testimony about the sordidness of nascent capitalism in London, and place it in the anachronistic but equally merciless setting of the United States today.
About this publication
---