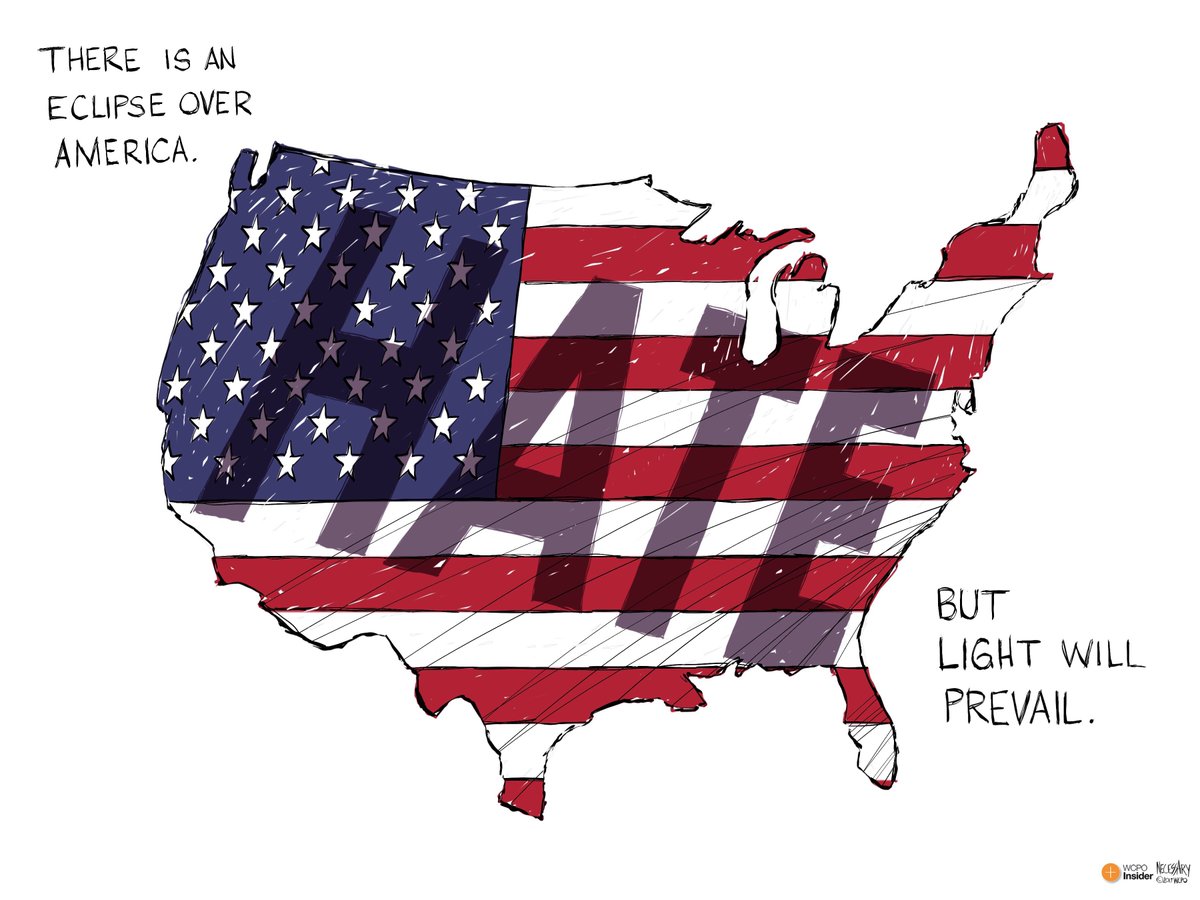 The violent conflicts incited by white supremacists came to a head in Charlottesville, Virginia, recently. In the last few years, white supremacy ideology has grown and right-wing forces have made a resurgence, of which the incident in Charlottesville is just one manifestation.
White supremacy ideology and discrimination are at the core of America's racial problems. According to the 2017 report from the nongovernmental organization,the Southern Poverty Law Center, there were 917 hate groups in America in 2016 (based on race, gender and religion), and white supremacy organizations such as the Ku Klux Klan and "white power" groups account for more than 60 percent of them.
Not only do white supremacist activities exist, their propagation has become modern too; no longer limited to gatherings and violent events, the internet is used to spread these groups' hate ideology and promote their networking.
There are many factors causing the rise of white supremacy ideology in addition to 9/11, the financial crisis and Barack Obama becoming the first African-American president are direct contributors to the crisis. More long-term reasons include the rise of minority populations due to immigration, the aging white population, fewer white offspring, etc. Since the end of the last century, there has been a dramatic drop in the number of white Americans. Around 2043, whites will account for less than 50 percent of the total American population.
Facing the population changes, white Americans are not prepared, and factors such as the shrinking manufacturing industry have made some whites attribute all their anger and anxiety to minorities. The government's preferential policies for minorities have also created "reverse racism" for white Americans, so the 2016 election was their "last stand."
What has Trump, elected by many blue-collar voters, done to the minorities since he came into power? The "Muslim ban," canceling federal funding for sanctuary cities, finding and arresting illegal immigrants, replacing family unification-based immigration policies, and so on.
Since the Charlottesville riot, Trump has not specifically criticized white supremacists. In essence, election politics have "locked in" Trump's position. White supremacy has hijacked American society, even American politics.
Data show that there's been a 57 percent increase of anti-Muslim incidents since 2015, and there have been 86 percent more anti-Semitic events in the first three months of 2017 than last year.
It could be said that if Trump's economic policies do not show results and social policies are not adjusted in time, and as the polarization of wealth becomes more severe in America, racial relations in America will only further deteriorate.
The author is a researcher and PhD advisor at the American Research Institute of the Chinese Academy of Social Sciences.
About this publication
---