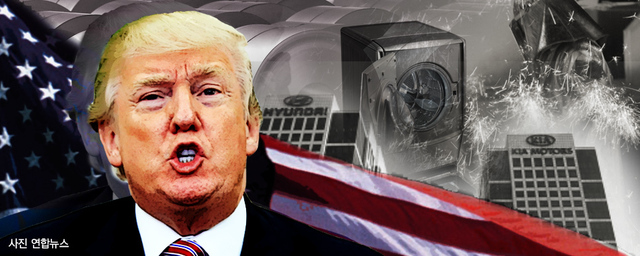 The 11 countries of the Trans-Pacific Partnership, excluding the United States, signed a new agreement in Chile. Next, each country is going to advance ratification procedures that could even come into effect this year if they hurry.
First, I would like to welcome the approaching implementation of a free trade zone in the Asia-Pacific region. Meanwhile, the United States announced that import restriction measures on steel and aluminum would come into effect on March 23, shaking up the free trade system that supports world economics. It is urgent for the 11 countries, along with Europe, to cooperate and oppose the United States' trade pressure.
The Trans-Pacific Partnership aims not only to reduce or abolish tariffs on participating nations but also to form a new, advanced trade system in broad fields, such as investments, services, intellectual property and e-commerce.
The United States withdrew from the TPP, and a part of the original was invalidated, but it is estimated that the gross domestic product would be up by 7.8 trillion yen.
The administration plans to present an approval agreement draft and related bills during the current legislative term. In the deliberations, I hope they will steadily advance procedures for ratification, after a thorough discussion of the concerns that remain in the agricultural division.
The implementation would be a strong message for the promotion of free trade, in the midst of the spreading movement of self-protectionism in the United States.
In contrast, what should be considered "out of the question" is that the United States announced measures that impose additional tariffs of 25 percent on steel and 10 percent on aluminum.
The U.S. explained that it invoked these tariffs for security reasons because the steel industry in the U.S. will be ruined by an influx of inexpensive steel from overseas which will invite the decline of defense contractors. This is selfishness in the extreme. Furthermore, in taking this action, the U.S. seeks a contribution plan for itself because of trade and military burdens and is also considering exemptions. These moves are blatantly sly and welcome the debasement of the grace and the dignity of the country called the United States of America.
The import restrictions may increase the movement of U.S. steel industries, but the employment of steel-related industries will take a drastic downturn and there are many calculations that indicate this will be terribly negative for their own country. In response to this movement, if each nation or region counters with high tariffs on U.S. products, it could, unfortunately, open the path to trade wars. There should be an immediate withdrawal, and for that reason, each country should cooperate.
About this publication
---