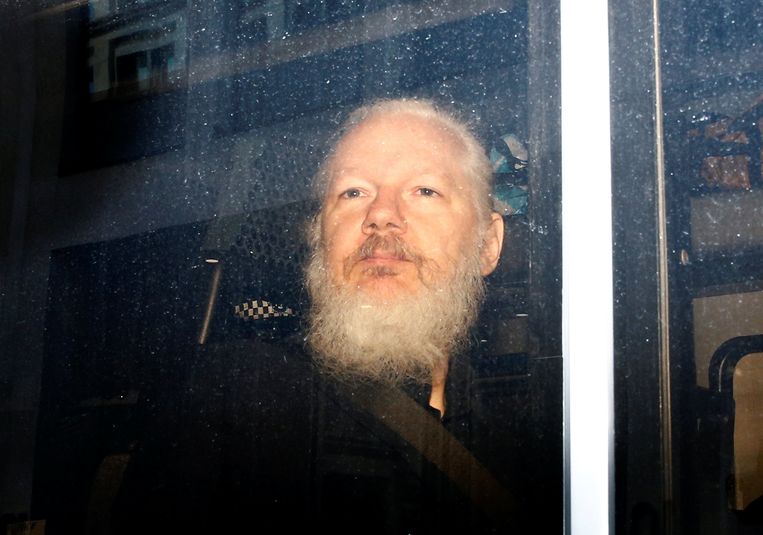 A group of British members of parliament have called on Interior Minister Sajid Javid to give priority to Sweden if that country asks for the extradition of WikiLeaks founder Julian Assange on a charge of rape. According to the MPs, that should outweigh the American request to extradite Assange on charges that he attempted to hack into American government computers.
The United States made the indictment of Assange public after Assange was removed from the Ecuador Embassy by British authorities on Thursday at Ecuador's request. He sought refuge there in 2012 in order to escape extradition to Sweden, where justice officials sought to cross-examine him after two women accused him of rape and sexual violence. Assange has always refuted these accusations. According to Assange, it was a trick to pass him on to the U.S. where he would have to stand trial for leaking all kinds of compromising military and diplomatic secrets.
Now that he is back in the hands of British justice authorities, punishment awaits him first for violating the conditions under which he was afforded bail. But the question is, what should happen to Assange now?
In a letter to Minister Javid and Shadow Minister Diane Abbott, more than 70 members of parliament urge that the Swedish request should be given priority if the Swedish judiciary decides to reopen the case against Assange. Labour MP Emily Thornberry said it was "disgusting" that U.S. accusations against Assange "threatened to overshadow allegations of sexual violence."
The letter has been signed by members of both the Labour and Conservative parties, plus a number of independent members of parliament. If Assange is handed over to Sweden it would also relieve the British of the problem they face with the American extradition request. Labour leader Jeremy Corbyn is strongly against extradition. According to Corbyn, Britain should not help Americans punish Assange "for revealing evidence of atrocities in Afghanistan and Iraq."
A judge determines whether someone is extradited. But if there are several extradition requests, the interior minister in the British system determines which request must be given priority. This depends on the seriousness of the complaint, the time at which the request was made and where the offense was committed.
Moreover, it is still uncertain whether the Swedish judiciary will reopen the case against Assange. It was dismissed earlier because there was no possibility of bringing Assange before a judge, and the statute of limitations on one of the charges had expired in the interim. The other complaint against Assange will expire just at the end of next year, so Javid must quickly assure the Swedish judiciary that London will cooperate in an extradition request, the parliamentarians say.
If Assange is extradited to Sweden, the British will be rid of him and the Swedish judge will be stuck with the question of whether Assange should then be handed over to the U.S.
About this publication
---