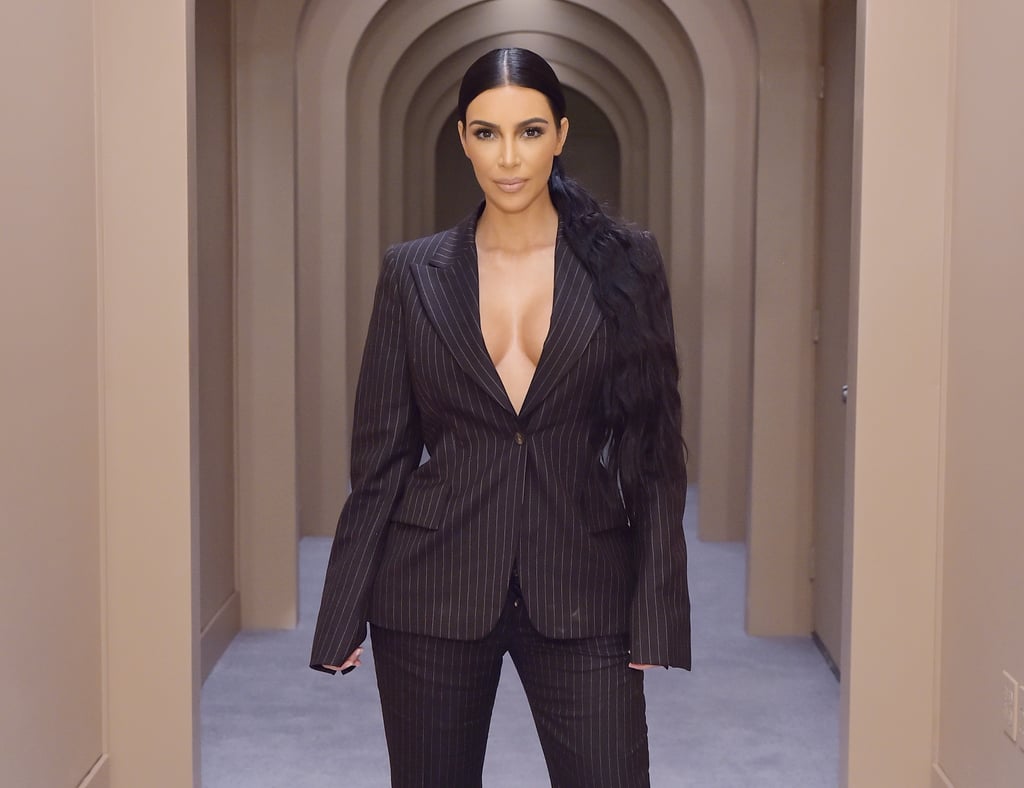 Kim Kardashian now wants to become a human rights lawyer − without a college degree. Is that a cause for ridicule or inspiration?
Maybe this is the social development that we didn't know we wanted so badly. While girls on the German entertainment network ProSieben consider whether to drop out of school to become models, one woman suddenly changed course in the other direction: Kim Kardashian, whose career description incomplete without many commas: She worked as a model, actor, fashion entrepreneur and co-developer of an extremely lucrative cell phone role-playing game called "Kim Kardashian: Hollywood." Her fortune is estimated at 300 million euros ($339 million). No one achieves that by doing nothing, even though Kardashian's main job to date, i.e., to market herself, often looks like doing nothing: She appears on Instagram, styled in private jets or lounging in bed, or sometimes standing in an evening gown in her dressing room.
That may change at least somewhat, because Kardashian is pursuing a new career: human rights lawyer. She may not have a college degree, but in California, it's enough to complete a training program in a law firm that concludes with an exam after four years. There's a clear motive for this avocation: Kardashian successfully petitioned President Donald Trump to reduce the sentence of a woman who had been imprisoned since the 90s for drug crimes. Soon afterward, she began an apprenticeship with a human rights lawyer in San Francisco. She thus follows in the footsteps of her late father, Robert Kardashian, who defended O.J. Simpson, among others.
Can we make fun of a woman whose fame to date has fed off of her extraordinary physiognomy for setting lofty goals for herself? Of course. But why should we − because we don't think that she can do it? Even if we assume that she has conducted her career without much intellectual effort until now, Kardashian wouldn't be the first lawyer's daughter of average talent to become a lawyer herself. She wouldn't be the first mother of four on the job, and, thanks to Amal Clooney, she also wouldn't be the first unusually attractive woman who is known worldwide as a human rights lawyer. It may be that in her case, all these assets, which are generally considered to be limiting, are converging. But that is precisely what is exemplary, or, as Americans would say, an inspiration: There is no age limit for education; there are no restrictions on beauty for well-educated careers; and motivation, hard work and ambition can offset a university degree under the right circumstances. As soon as this message makes it to the candidates for "Germany's Next Top Model," Heidi Klum can finally wrap things up.
About this publication
---