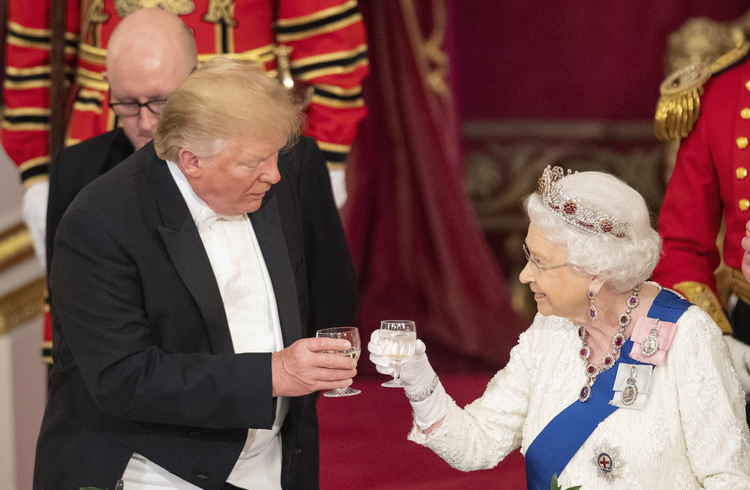 The unseemly spat between US President Donald Trump and former British ambassador Sir Kim Darroch is unprecedented in diplomatic circles. Ambassador Darroch has been quoted as saying in a confidential memo to London that the Trump administration is not "going to become substantially more normal; less dysfunctional; less unpredictable; less faction driven; less diplomatically clumsy and inept".
Darroch resigned last week after a British newspaper, the Mail on Sunday, published excerpts from leaked diplomatic cables. Name-calling between the British ambassador and the US president is certainly a grave violation of diplomatic norms.
The British ambassador might have thought that he was performing his solemn duties when he had sent these observations to the Foreign Office in London in the form of a confidential memo. He did not imagine that someone would dare disclose his personal and professional assessments of the White House under President Trump to anyone much less to a newspaper. President Trump's response was equally clumsy and crude when he described the British ambassador out in the open as a "stupid guy and a pompous fool" and that it is going to be impossible to deal with him henceforth.
Yet this unfortunate episode between two allies has to be seen in its proper perspective. When the Mail on Sunday published the leaked "confidential remarks" of the British ambassador, it knew or should have known that the news report was a "stolen product" that has violated the oath of secrecy by British diplomats and must therefore be dealt with as such, with maximum discretion and sound judgement.
It is not an issue of free press anymore when the information in question is illegally obtained. It is like buying and selling a stolen painting or even a car. Free press is about everything or anything except when it is about information obtained in violation of the code of secrecy.
In this instance, the Mail on Sunday did not exercise good judgement and in the process contributed to the worsening of bilateral relations between London and Washington. It should have known better!
About this publication
---