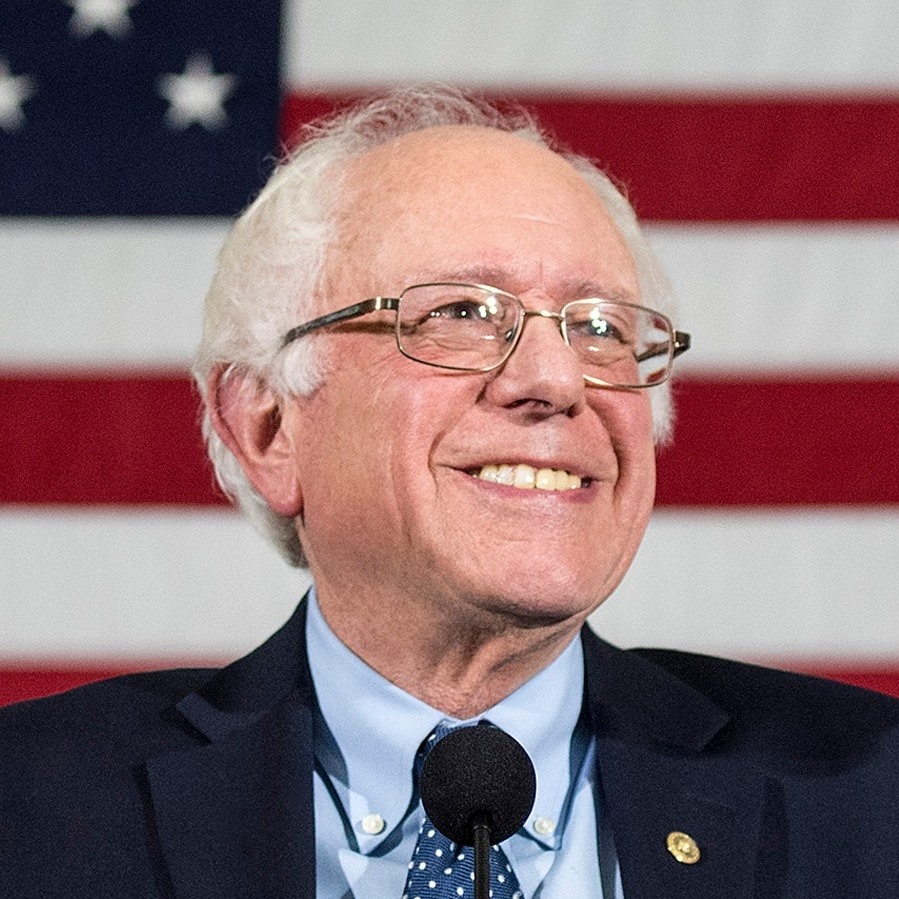 For Democratic voters, the most important factor to consider when choosing which presidential candidate to nominate will undoubtedly be deciding who can beat Donald Trump, even if they do not agree with the candidate's ideas or policies. Traditionally, the candidates with the best chances have been those with moderate ideologies, and never those whom voters regard as radical. This time it is different: the balance is tipping in favor of Bernie Sanders, the most left-wing candidate of all.
This was confirmed by a recent poll conducted by The Washington Post and NBC, which revealed that, at this early stage in the process, a large majority of Democrats believe that Sanders is the only candidate who could prevent Trump's reelection.
Sanders will achieve this if he convinces voters to refrain from displaying traditional political apathy and to go out and vote en masse; and if he succeeds in garnering the support of independent voters who are not affiliated with any party, especially in states like Michigan, Wisconsin, Pennsylvania and Florida, which determine the 270 Electoral College votes required to win the presidency.
But who is Sanders, the Vermont senator and self-described democratic socialist who almost defeated Hillary Clinton in the Democratic primaries in 2016? He is 78 years old and was born in Brooklyn, New York, into the bosom of a family of Jewish immigrants. He was mayor of Burlington, a town with a population of 43,000 south of the Canadian border. In 1990, he was elected to the House of Representatives, and in 2006, he became a senator.
With a style and ideology that has not changed a bit in the last five decades, he currently has millions of sympathizers and followers, particularly young people. This is his second attempt at the presidency, making him one of the best known candidates. However, he is still considered an outsider, especially because he hopes to be nominated by and preside over a party with which he has never been affiliated. He is registered as an independent.
There is much debate over what it really means to be a democratic socialist. Most people consider this political philosophy to be somewhere between communism and the social democracy that is so widespread in Europe. However, strictly speaking, experts define a democratic socialist as someone who does not support capitalism and believes that production should be controlled by workers themselves.
If he reaches the Oval Office, Sanders' reforms will include a government-funded universal health care program, a $15-per-hour minimum wage, free public universities and the cancellation of all debt stemming from student loans.
Sanders has always been bothered by millionaires, who, in his eyes, are the real enemies of the people. However, his tax returns, which have been made public, reveal that he and his 65-year-old second wife, Jane O'Meara, earned more than $1 million in 2016 and 2017, in part due to royalties from his books. He currently owns three homes, which have a total value of approximately $2 million, ranking him among the wealthiest 5% of the upper middle class.
If he won his party's nomination, Sanders would be the first Jewish candidate to run for president of the United States. However, while it is true that religion has stopped mattering to voters, it is equally believed that his Judaism will not help him win the support of the Jewish community, as he has disagreed with Israel for years, especially over its treatment of the Palestinians. Moreover, he is a frequent critic of Prime Minister Benjamin Netanyahu, whereas Trump describes himself as Netanyahu's best friend.
As far as foreign policy goes, Sanders has surprised many by his support of Evo Morales, the deposed Bolivian president, and, for a time, he refused to call Nicolas Maduro a dictator. However, criticism of Sanders has never before reached the level it did this week, when, on national television, he praised and sympathized with some of Fidel Castro's policies in Cuba. In doing this, he achieved what until now was unimaginable: uniting Republicans and Democrats of Cuban descent in Florida, only this time, uniting the two against him.
No one can be sure if Sanders is really unstoppable now. He is in the lead. He not only has the support of young people, but that of the majority of Democratic men and women, including Latinos, as the Nevada caucuses showed. The primary this Saturday in South Carolina, where voters are predominantly African American and influential, will be one major test.
About this publication
---