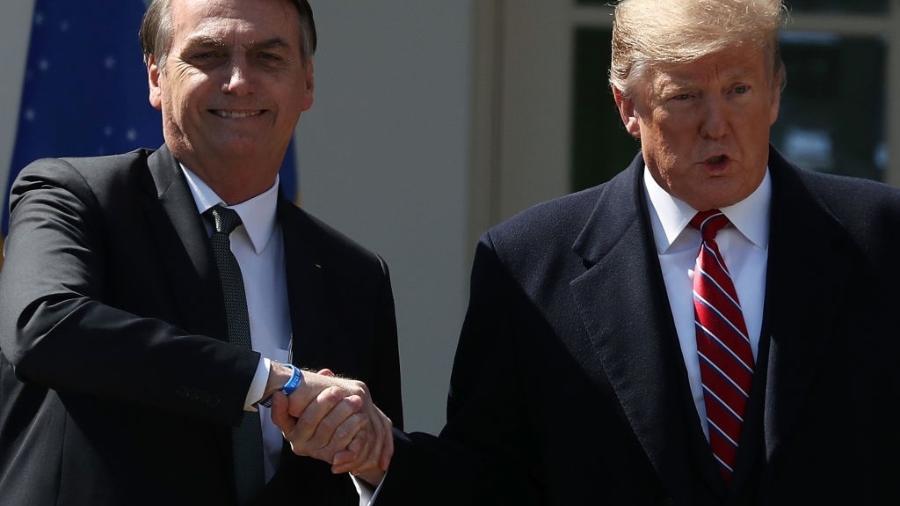 Beyond flattering Donald Trump, President Jair Bolsonaro's works on increasing the similarities between him and the most powerful man in the United States. Bolsonaro copies Trump in criticizing Venezuela, attacking the World Health Organization, hurling accusations at China, denying the environmental crisis and even exalting the unproven properties of chloroquine.
In this poorly written script for imitating the man in the White House, fate has given Bolsonaro another great opportunity to act as Trump's avatar in the Southern Hemisphere.
In the U.S., the death of progressive Supreme Court Justice Ruth Bader Ginsburg gave the president a chance to nominate a conservative to the Supreme Court, someone closer to his ideology.
Accordingly, today he announced Amy Coney Barrett as his choice today. Confirmation in Senate remains.
As Trump said, without even trying to hide his opportunism, he would not give up the chance to make this nomination — as Ginsburg requested just before her death — because this year's presidential election may be decided in the Supreme Court.
Barrett's nomination changes the composition of the most important court in the U.S. If her nomination is confirmed, the court will have a majority of conservative justices.
Here in Brazil, Supreme Federal Court Minister Celso de Mello announced yesterday that he will move his retirement up to October. Bolsonaro is already in the process of choosing a replacement that lines up with his ideology.
There is currently no presidential election in Brazil to be resolved by the Supreme Federal Court, but there are other dockets of interest to Bolsonaro that are about to be heard, from ideological issues to trials involving his three children.
As far as one can tell, Minister Jorge Oliveira from the office of the General Secretary of the Presidency is the favorite. But Minister of Justice André Mendonca, attorney general of the Republic, also has a chance.
Unlike the American court, Bolsonaro's nomination to replace Celso de Mello would not create a conservative majority in the Supreme Court, but the balance of power is beginning to shift.
Both here and there, noted legal knowledge is not something that is considered, not by a long shot. Trump and Bolsonaro only want judges that will vote in their favor, nothing else. The two presidents are thus, once more, on the same page. They are more interested in navel gazing than about the countries they rule.
The big difference is that Bolsonaro has already announced that one unusual requirement for the next minister is that he must be a drinking buddy on weekends. Unlike his Brazilian counterpart, there is no way that billionaire Trump would enjoy a cold beer on barbecue Sundays in Barra de Tijuca.
About this publication
---