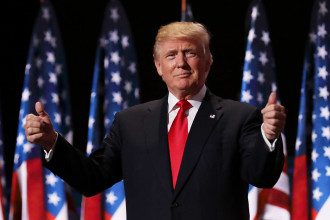 Donald Trump's main task is to give Republicans a chance for revenge in the congressional midterm elections in two years.
A court handling the case of a Republican lawsuit accusing the Dominion Voting Systems Corporation of widespread fraud in the presidential election in Georgia has issued an order blocking plans to wipe or reset voting machines used in three counties in the state. This is important because Georgia is holding two runoff elections for the U.S. Senate in January. On the eve of this election, Donald Trump's team is trying hard to persuade people to vote for Republicans in January. If Republicans lose both of these counties, the Democrats may take control of the Senate, something which the incumbent president's team would find unacceptable. After all, as long as Republicans control the Senate, they can seriously interfere with the confirmation of people Joe Biden has nominated to join his administration.
It depends on the court and plaintiffs' arguments. I understand that the plaintiffs have documented various cases of vote falsifications. The fact that a Georgia court has sided with Trump so far does not mean anything. There was a similar court decision in Pennsylvania, which had initially blocked the certification of votes, and subsequently unblocked certification. So for now, this lawsuit will only prolong the transition period. I believe Trump has already come to terms with the outcome of the election and does not plan to overturn it. Trump's team aims to bring this loud, scandalous and spectacular election story to a logical end, to make sure that the shadow it cast on Biden's victory is as huge as possible, and that the country does not consider Biden to be a full-fledged, legally elected president.
Trump and his allies have set themselves the main task of undermining Biden's legitimacy among Americans so that his presidency will be threatened over the next four years. The election results show that his legitimacy is already precarious. A little more than half of American voters chose Biden, and almost as many voted for Trump, which once again demonstrates how divided American society is. Whether Trump remains president or not isn't very important. No matter what, the current situation does not work out in the Democrats' favor, because they have not yet established a clear plan to replace Trump. After all, the Democrats have not been able to defeat Trump's image, his ideas or his vision. Regardless of what happens to Trump after the election, he will not go anywhere and will remain a figure in American politics.
That is why Trump is meddling in everything Biden does, complicating every stage of the transition as much as possible, including Biden's ability to meet with White House officials, form an administration, confirm his Cabinet or make any decision whatsoever. Moreover, in the future, Biden will face bureaucratic barriers everywhere, barriers which Trump is already setting up for him through policy orders. The smaller the gap between their election results, the easier it will be for Trump to speculate about the unfairness of Biden's victory or the reliability of the vote counting system. That is why Trump tries so hard to emphasize every ambiguity as he hopes to convince the majority of his supporters that Biden's victory was unfair.
This is all being done for the sole purpose of giving Republicans a chance for revenge in the congressional midterm elections, which will take place in two years. And given that Trump's populist ideas will continue to circulate in American society, Republicans can find a replacement for him within two years. It may be either Trump himself or someone from his family, whom the Republicans will again promote to power. As long as these ideas are alive and widespread, many Republicans will stick with them. Against this background, we will see the moderate Republicans battle repeatedly with the right wing that supports Trump and his politics.
The author, Elijah Kusa, is an expert on international policy and the Middle East at the Ukrainian Institute of the Future.
About this publication
---