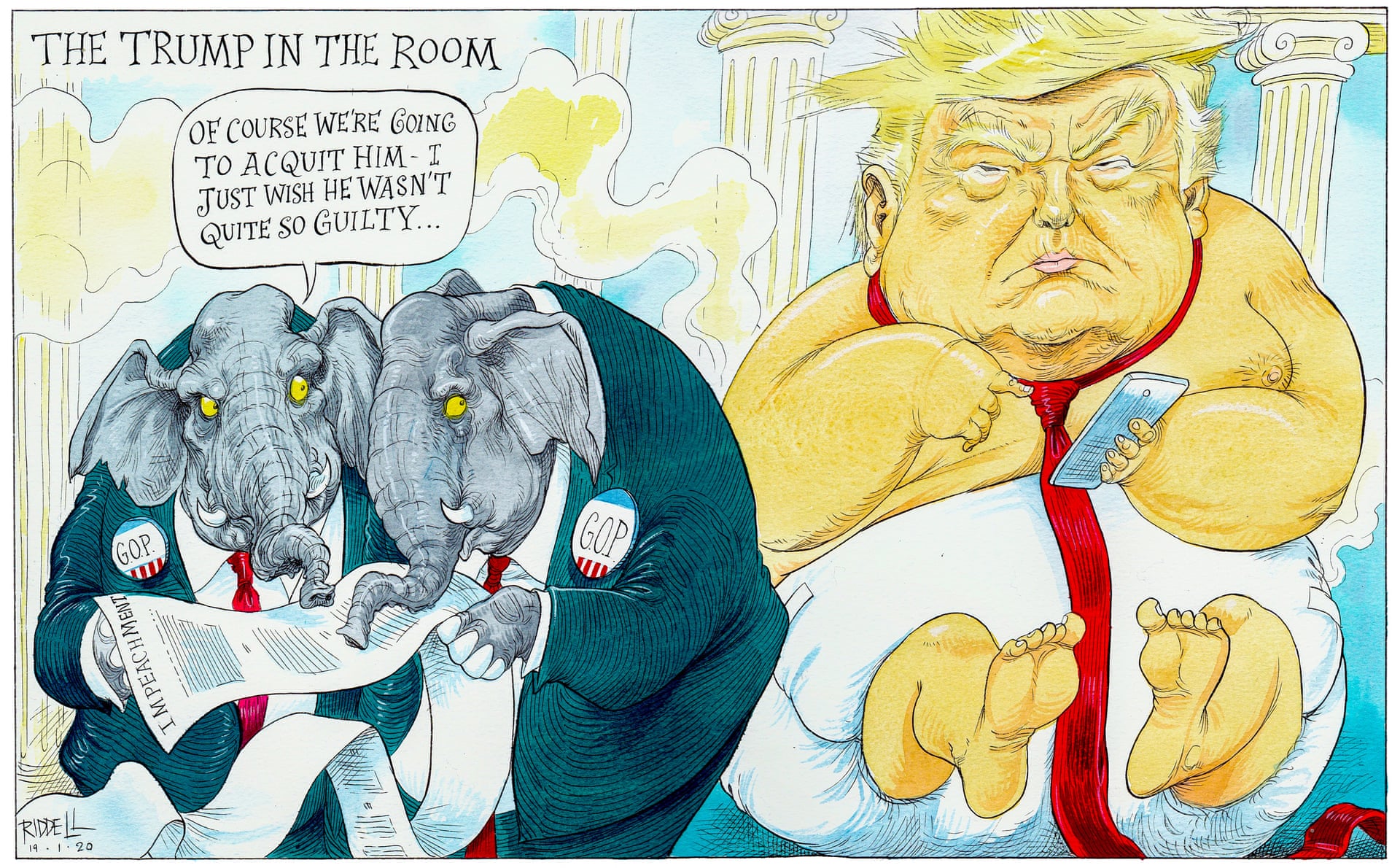 The Senate delivered its verdict, but history's judgment will be far more severe.
The Republican Party has lost its opportunity to break ties with Donald Trump, with his political polarization of the country, his erosion of democracy, and the fiery speech that culminated in the assault on the Capitol on Jan. 6. Although seven Republican senators joined the 50 Democrats, the second impeachment trial of the former president failed after it fell short of the required two-thirds majority threshold.
Trump has collected some undesirable milestones for someone who should be an exemplary figure, or at the very least loyal to the Constitution he promised to defend. He is the first president to face two political trials in the Senate; the first to feature in an impeachment trial after leaving the White House; and the first to fire up his supporters with a rallying cry that led to the assault on the headquarters of Congress by a congregation of white supremacists and violent members of far-right groups, in an episode that left a stain on the image of the world's largest democracy.
During the process, senators were able to view spine-chilling images of the threats and harassment, aimed even at major Republican figures, including Vice President Mike Pence, who chose not to follow Trump's strategy of refusing to recognize defeat. The denial of the election result, which the majority of Republicans took part in despite the lack of evidence, will undoubtedly haunt the party. The Senate has therefore failed to condemn a president who has divided society and poisoned the political life of the U.S. Trump comes out absolved, but not clean. The conservative leader of the Senate, Mitch McConnell, considers him to be "practically and morally responsible for provoking the events of the day" despite voting for his acquittal. It's likely, or at the very least desired, that this has put a stop to his future chances once and for all, and that conservatives will look for a way to clean up his legacy. The Senate has delivered a verdict, but history's will be far more severe, for both Trump and the Republicans who supported him.
About this publication
---