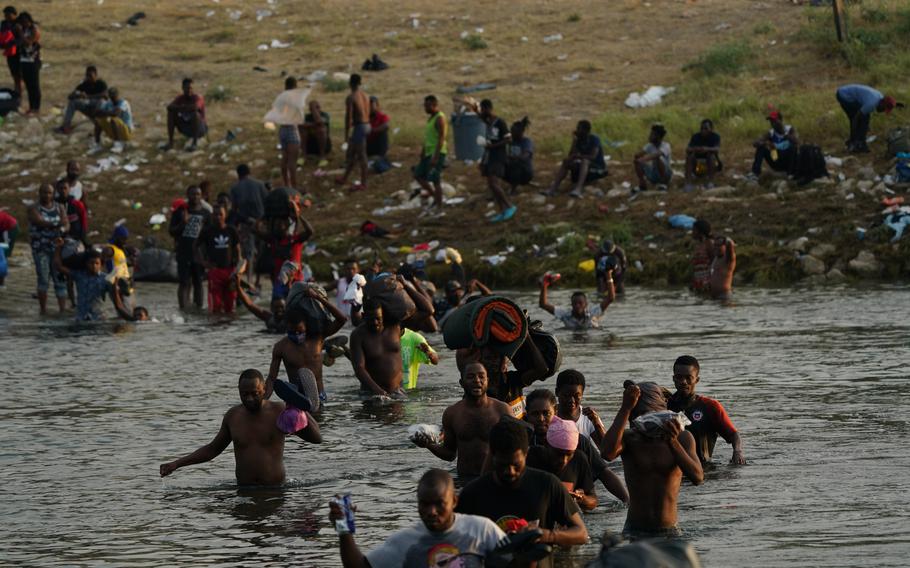 The images are brutal and are increasing pressure on Biden, who promised a more open immigration policy during his campaign.
Immigration has returned to the top of President Joe Biden's list of problems, and U.S.-Mexico relations given the thousands of Haitian migrants trying to cross the shared border only to be detained and deported.
The images are brutal and are increasing pressure on Biden, who promised a more open immigration policy during his campaign. However, since he took office on Jan. 20, he has been forced to maintain the tough immigration policies that his predecessor, Donald Trump, imposed.
Meanwhile, the Mexican government is confronting the situation with a combination of ill-disguised displeasure, given the emphasis on its own immigration problem — even as it relates to human rights — and the reasonableness of its own proposals to mitigate incentives to migrate from Central America. In fact, the situation has strengthened President Andrés Manuel López Obrador's position in the bilateral relationship, at least temporarily, since it highlights the importance of Mexico's collaboration to considerably reduce the arrival of presumed asylum-seekers.
The urgency of the situation, and particularly the considerations of American domestic policy, are important factors at this time, when Biden seems to be besieged by internal and external affairs.
On one hand, these factors allow the Mexican government to brandish its symbolic support for Cuba and Venezuela as a reaffirmation of Mexico's independent stance, while also stirring up the specter of Chinese investment as a possible funding alternative.
In that sense, the presence of Cuban President Miguel Díaz-Canel, and Venezuela's President Nicolás Maduro at the Community of Latin American and Caribbean States summit last week was, to a large extent, a way to set new boundaries in U.S. relations, although it irritated sectors of the United States.
But at the same time, this situation highlights the need for collaboration, and for the American government to come to an agreement with Mexico on plans to develop southeastern Mexico and the countries in the Northern Triangle of Central America.
Both CELAC and the High-Level Economic Dialogue meeting with the U.S., which preceded CELAC and highlighted the importance of the bilateral partnership, would align with the Mexican government's intentions.
The range of bilateral security negotiations scheduled for November offers additional perspective. López Obrador's government is banking on a commercial, economic and security alliance with the U.S., but also on positioning Mexico as an independent and indispensable partner for the U.S., as well as an interlocutor and facilitator of dialogue with a continent that features the entire ideological spectrum.
At the moment it seems viable, but negotiation is all about trade-offs.
About this publication
---