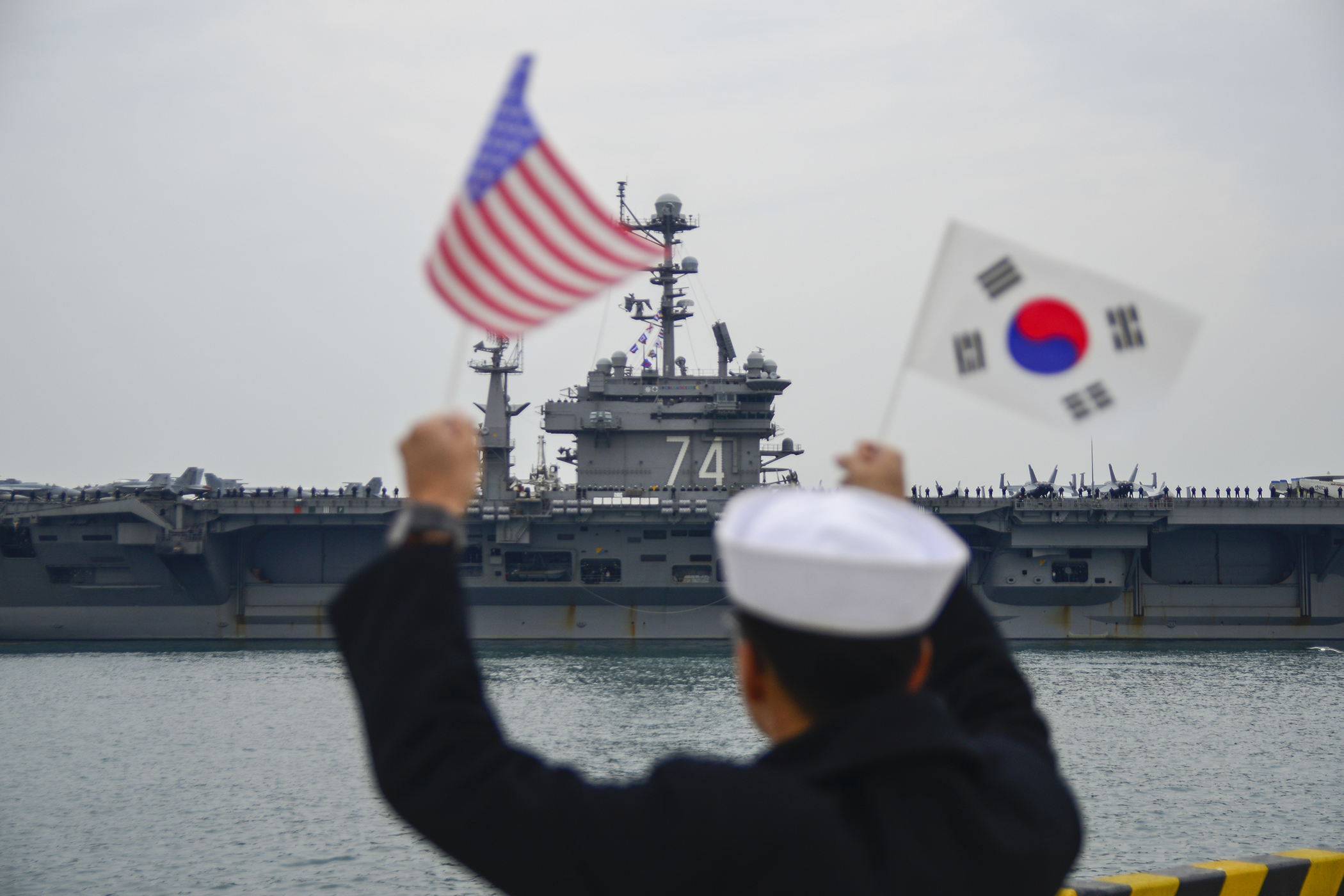 Intractable. Lacks specificity. No groundbreaking changes.
That is what I heard in Washington regarding President Joe Biden's foreign and trade policy during the first nine months of his administration. It seems that his ambitious slogan of "Build Back Better" has already lost its luster.
The conservatives were not particularly surprised. Biden's bold promise of restoring American leadership, rebuilding alliances and tackling climate change fell flat when confronted with a harsh reality. The withdrawal from Afghanistan ended in disarray; supplying nuclear submarines to Australia threatened the longtime alliance between the U.S. and France. Measures to counteract climate change backfired and created a surge in energy prices.
Some blame former President Donald Trump, arguing that his interference in global affairs has forced Biden to take longer than expected in reestablishing order. Others speculate that Biden is muddled by the discrepancy between the world he has grown familiar with — a world of American supremacy — and the world he has faced as president.
Biden spent his first 100 days in office focusing on reconstructing diplomatic relations and commerce. Under his command, the U.S. has rejoined the Paris Agreement on climate, rejoined the World Health Organization, resumed talkson the Iran nuclear deal and renewed its commitment to the World Trade Organization. However, in announcing subsequent policy decisions, he has provided only vague descriptions about how he will implement his grand scheme. One prominent example is his decision to adopt a "practical approach" regarding North Korea rather than relying on Trump's "grand bargain" or Barack Obama's "strategic patience" after reviewing North Korean policy for 100 days.
Even a June report from the White House, "Steps to Strengthen Critical Supply Chains," which the administration claimed was intended to build a U.S.-centered supply chain independent of China, was generally perceived as a simple restatement of the supply status of key industrial components. The framework of the trade strategy with China, recently announced by U.S. Trade Representative Katherine Tai, was also nothing out of the ordinary; its main proposals to impose high tariffs and request compliance with the Phase One trade deal clearly resemble past approaches to China.
But despite its sluggish and ambiguous approach, the U.S. is firm on one principle, that of clearly distinguishing its friends from foes and securing its alliances as its capacity and budget to directly intervene in global conflicts weaken. That the president of the United States must prevent China's rise and preserve American hegemony by any means necessary has turned into a bipartisan issue.
So far, the U.S. has formed the Quadrilateral Security Dialogue along with India, Japan and Australia, and maintains the Five Eyes intelligence alliance with the United Kingdom, Australia, Canada and New Zealand. Recently, it launched another security alliance, called AUKUS, with Great Britain and Australia. Having endured a trade war with China, Australia will acquire nuclear submarines with support from the U.S. and Britain. Britain, no longer part of the European Union, is planning to leverage its leadership of the Commonwealth and join the Comprehensive and Progressive Agreement for Trans-Pacific Partnership. Given the current trend, Britain's influence will likely extend beyond the Atlantic region.
The world order set in place by World War II is starting to fluctuate again. Yet I cannot help but think South Korea is not paying sufficient attention to this change, as it is still caught up in the regional affairs of Northeast Asia. In a recent government audit, South Korean Ambassador to the U.S. Lee Soo-Hyuck expressed his doubts when asked about South Korea joining the Quad. "There is a saying that one should not count their chickens before they hatch, and I believe that is precisely what is being done," he remarked. It implies that South Korea infers an intent to expand the security forum beyond the Quad members to where there is none. But it certainly does not mean that South Korea cannot respond.
This is not to suggest that South Korea should immediately choose between China and the U.S. If Korean diplomacy is not to be swept away by the tides of international affairs, it needs to take a more aggressive stance. It must admit that we need to deal with North Korea's nuclear provocation within the structure of the new world order. American diplomacy is often compared to an aircraft carrier. Although it operates at a slow speed, it is nearly impossible to stop once it sets course. Now the giant carrier has started to change its direction. The survival of South Korean diplomacy will depend on how well it has prepared for the future.
About this publication
---