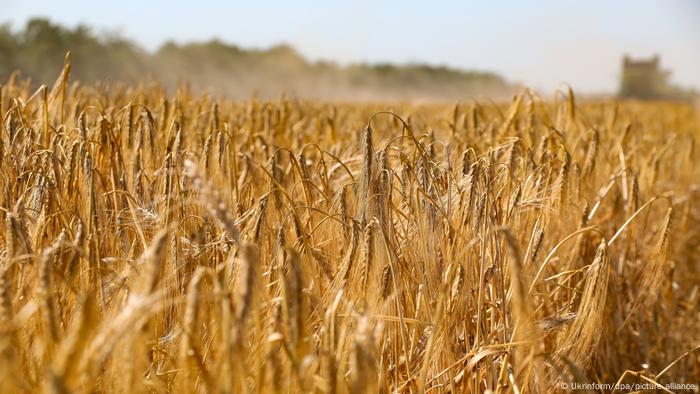 *Editor's note: On March 4, Russia enacted a law that criminalizes public opposition to, or independent news reporting about, the war in Ukraine. The law makes it a crime to call the war a "war" rather than a "special military operation" on social media or in a news article or broadcast. The law is understood to penalize any language that "discredits" Russia's use of its military in Ukraine, calls for sanctions or protests Russia's invasion of Ukraine. It punishes anyone found to spread "false information" about the invasion with up to 15 years in prison.
Dmitry Drize — on the prospect of Russia and Ukraine reviving peace talks.
Aug. 1 is the date of the first shipment of Ukrainian grain as part of the purported export agreement. Presumably, 16 ships will depart from the port of Odesa, bound for Somalia through Turkey. However, it's not entirely clear precisely when the convoy will depart and what its final destination will be. Ankara, meanwhile, does not rule out the possibility that this grain deal could become a prelude to the revival of the negotiation process between Russia and Ukraine. Kommersant's political columnist, Dmitry Drize, thinks that the U.S. has devised some kind of diplomatic action plan moving forward.
İbrahim Kalın, the official spokesman for Turkey's president, stated that the success of this export agreement could well facilitate the beginning of further peace talks in settling the Ukrainian crisis. This question will be raised during the upcoming meeting between Vladimir Putin and Recep Tayyip Erdogan on Aug. 5 in Sochi. However, according to Mr. Kalın, the grain agreement should first be protected.
That means that it should be fulfilled in its entirety. If only one cargo ship or even a whole convoy passes through, it will still not be enough; the planned channel of export should remain stable and operational. No one can possibly guarantee this right now. Hence, the statement that this deal will become a prelude to some new, larger peace talks seems somewhat premature. Erdogan's wish is understandable: He wants to gain the glory of a peacemaker and earn himself some political dividends, but it's not that easy.
However, the revival of peace talks is being actively discussed right now, also within the context of grain: How should one transport it under fire? Meanwhile, Moscow claims that it's not against the revival of peace talks, but Kyiv and the collective West behind it refuse to behave in a constructive way. Besides, the whole story about supplying Bayraktar Turkish combat drones to Russia and manufacturing them locally has been officially debunked; apparently, it was just a joke. Indeed, what a joke.
At the same time, for the first time in a long while, a phone conversation took place between Sergey Lavrov, the foreign minister of Russia, and Antony Blinken, the U.S. secretary of state. The official reason for this phone talk seemed a bit strange under the current circumstances: Washington wanted to exchange its arrested and convicted citizens for Viktor Bout, who is serving his sentence for arms trafficking. As a result, they made a public request for a phone call. It's easy to imagine that Moscow didn't expect such a turn of events. The Kremlin even noted that exchanging citizens is not a public matter, and there's no reason to make such things public.
In the end, Lavrov and Blinken discussed not only the prisoner swap, but also the aforementioned grain agreement, Ukraine and even the bilateral relationship between the U.S. and Russia. Hence, we can venture to say that direct contacts between the U.S. and Russia were restored, which is an achievement in itself. But it's too early to talk about any serious developments just yet; moreover, the situation as a whole could deteriorate even further. But the West, in fact, acknowledges that such contacts are possible, and they're already underway; the only thing left to settle is what we should discuss and in what manner.
Returning to Mr. Erdogan, we can argue that his visit will probably not have any serious impact. However, it's a sign of obvious political revitalization. It seems that Joe Biden and his administration devised some kind of plan, and now they're beginning to implement it. The U.S. president has visited the Middle East and has talked to the Chinese leader. And now Blinken has had a talk with Lavrov. In addition, Turkey is sending certain political signals. In any case, one of the main goals of today is to protect the grain agreement. If it endures, we'll be a bit more optimistic.
About this publication
---