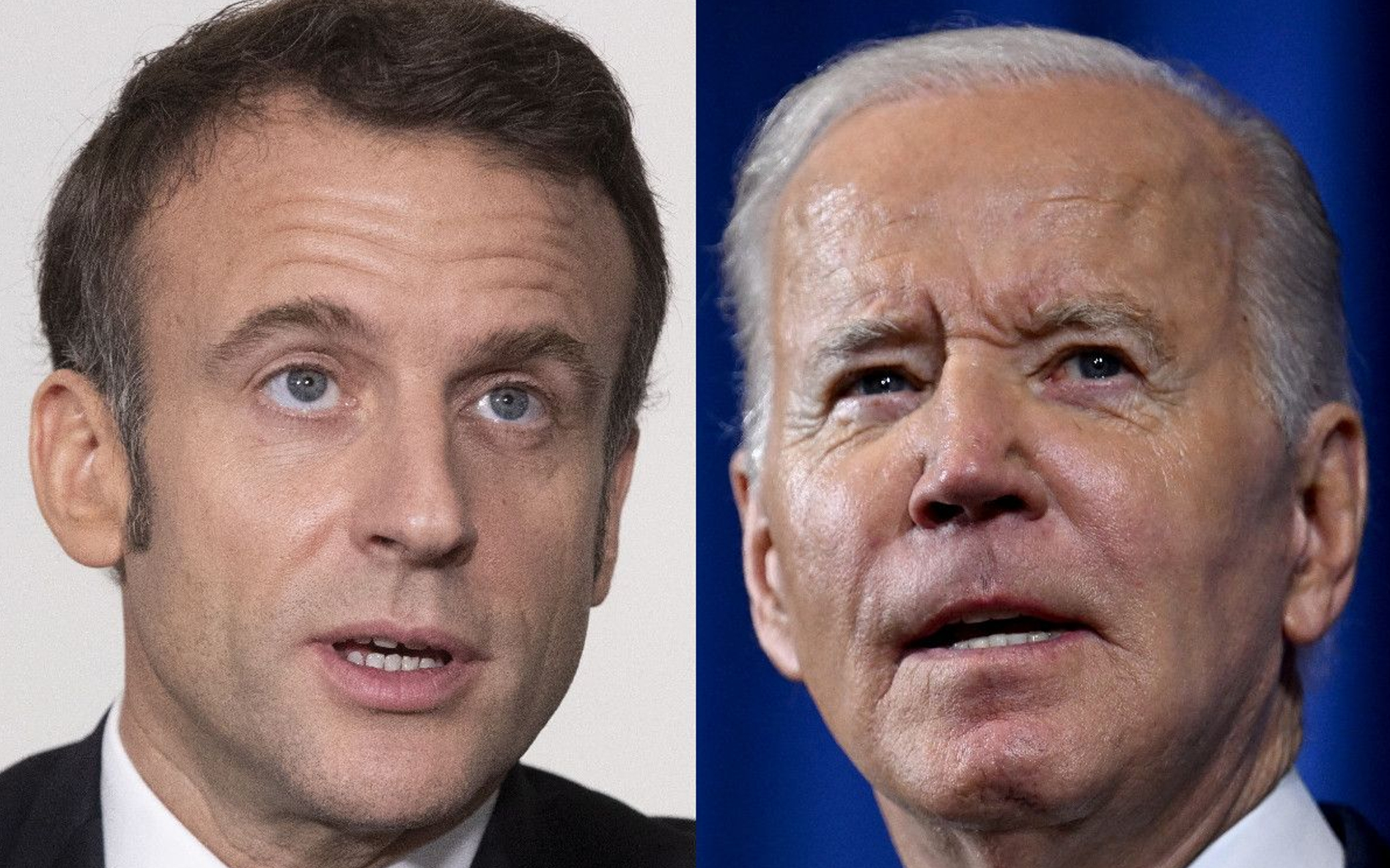 Emmanuel Macron is the first foreign leader to be invited by Joe Biden to pay a state visit to the United States. France takes on new significance for the U.S.
There are many signs that the U.S. leader wants to honor his guest in a special way. On Wednesday evening (after this article goes to press) the presidents and their spouses will meet in an Italian restaurant. The following evening, they are scheduled to take part in a gala dinner at the White House. Earlier, Macron was to be treated to a ceremonial welcome in front of the White House. He will also fly to New Orleans, which, despite its French influence, a president of the republic has not visited in almost half a century.
"The state visit is symbolically significant as the return of the trans-Atlantic relationship to the center of American strategy in the world, and it's notable that the country getting the first nod is France, not Germany or Britain," said Charles Kupchan, a professor of international affairs at Georgetown University.
The importance of the United Kingdom has been weakened by Brexit; German Chancellor Olaf Scholz is still far from building as strong a position as that of Angela Merkel. At a time when democracy is threatened globally — not only by the actions of Russia and China, but also by populists in Europe and the U.S. — Joe Biden needs the Frenchman who twice defeated far-right leader Marine Le Pen. And this is true, even if France remains an unruly ally ("allie non-alligne," as Le Monde put it), still dreaming of building a European Union defense policy with less dependence on the U.S. That is why Biden definitely wants to leave behind the experience of 14 months ago, when, under pressure from Washington, Australia broke the "contract of the century" to buy French submarines [in favor of] its U.K. counterparts*, resulting in the French ambassador to Washington being summoned to Paris — for consultation.
Behind this demonstration of unity, however, there are many problems. Macron, who believes completely in his own political genius, has already tried to play with his supposed friendship with Donald Trump (he was invited to pay an official visit in 2018 — no other president has received such an honor twice). Yet the former U.S. president had unilaterally withdrawn his country from the Paris Climate Agreement and the Iran nuclear negotiations and had declared a trade war with the EU.
Now both Macron and Biden have to govern without a majority in their countries' legislative branches. Plus, the Frenchman's success in his clash with Le Pen is relative; with each election the support for the National Front leader is growing. The two presidents differ when it comes to the war in Ukraine. Macron has repeatedly said that it must end with peace negotiations and has promised to try again to hold talks with Vladimir Putin. Biden, at least for now, is betting on the victory of Ukrainians on the battlefield.
In addition, there is a growing risk of protectionism on both sides of the Atlantic on a scale that was unknown under Trump. Biden has signed the Inflation Reduction Act, which translates into giant subsidies for American companies. And this means that an equal exchange between the U.S. and the EU is no longer possible.
"Americans buy their products, the Chinese buy theirs. Maybe Europeans should do the same?" asks French Economy Minister Bruno Le Maire.
*Editor's Note: Australia scrapped its deal to buy nuclear submarines from France in favor of a deal with the U.S. and U.K.
About this publication
---