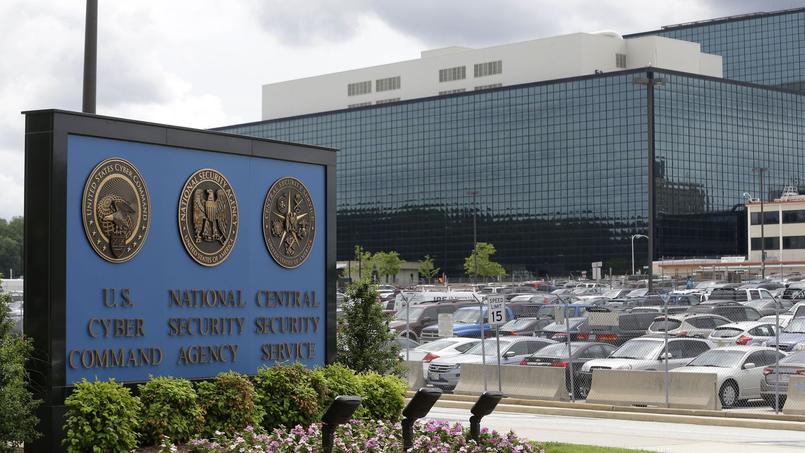 National Security Agency spy programs caused losses for American high-tech companies in many markets, and also provoked the introduction of protectionist measures abroad, says a U.S. think tank.
"The U.S. government's failure to reform many of the NSA's surveillance programs has damaged the competitiveness of the U.S. tech sector," rails the Information Technology & Innovation Foundation (ITIF) think tank against the Obama administration and U.S. lawmakers. It accused them in a report of having sacrificed the sector on the altar of national security.
Two years ago, ITIF, an ardent defender of the interests of tech companies, first published a report estimating that NSA practices like the PRISM program — direct access to the servers of Google, Facebook, Apple, Microsoft, etc. — would tarnish the reputation of U.S. cloud computing businesses and cost them between $21.5 and $35 billion in lost markets by 2016. Now, ITIF believes that "the U.S. tech industry as a whole, not just the cloud computing sector" is affected. The think tank thus argues that the NSA's surveillance programs will cost far more than $35 billion to businesses, without announcing a new and more precise estimate.
Foreign Clients No Longer Trust the U.S.
The most affected markets are outside of the United States. Foreign competitors of U.S. companies have assured consumers that it was safer to host their data with them than with the United States, where they would be at the mercy of the NSA. Foreign competitors can even attract U.S. companies worried about the safety of their data. Last April, Stephane Ramoin, CEO of the French host Gandi, explained to Le Figaro: "We have U.S. clients who refuse to host their data in the U.S.; they want it to remain in France."
ITIF notes that U.S. surveillance has also had a legal impact on U.S. companies abroad, which have been denied access to markets. "[S]ince the recent NSA revelations, the use of privacy concerns to justify protectionist barriers has grown significantly." And several countries — Australia, China, Russia and India — have passed laws that prohibit their citizens' personal data from leaving their territories.
This report should bolster arguments for technology companies in the debate with the Obama administration over data encryption. The administration, like the FBI and the NSA, requires technology companies to give them access to their encryption systems, which prevent the interception of their users' communications. In a letter to President Obama on June 8, two associations that represent large high-tech companies like Google, Microsoft and Facebook have categorically rejected these demands. It is out of the question for them to weaken the security of the tools that ensure consumer privacy. We have, however, known them to be less concerned about their users' personal data when it comes to selling it to advertisers.
About this publication
---